Top 10 Worst Chelsea Signings Ever: Chelsea Transfer News Latest!
Worst Chelsea Signings Ever! Here we will talk about the Worst Chelsea Signings Ever! Watch & Bet Football Here =>
 Who are the Top 10 worst Chelsea signings ever? Which Chelsea players have been the worst signings? Who are the top 10 worst Chelsea signings ever? Here, we will look at who are the top 10 Worst Chelsea signings ever. The price of the player, their contribution to the team, and their overall play will contribute to their ranking on this list.
There have been a lot of good signings that Chelsea has made but they have also signed some real flops! Recently, Chelsea have made some pretty bad purchases – Tiemoue Bakayoko and Fernando Torres come to mind. So, here we will look at who the worst Chelsea signings ever are!
Current Worst Chelsea Signing since 2020
Emerson Palmieri – Antonio Conte's emergency signing in 2018 January arrived with a lofty reputation from the Serie A. A fullback with a deft touch of the ball and lot of attacking pedigree seemed to be a perfect fit into Conte's three-man back system. But it all went wrong for the Italian international, under both Maurizio Sarri and Frank Lampard. His defensive frailties got exposed very quickly and rendered him useless against top tier opposition. The €20m defender is not good enough even as a second option as Lampard prefers to play Cesar Azpilicueta in a makeshift role instead. Best to move Palmieri on.
Kepa Arrizibalaga – Chelsea dished out a fortune to replace Thibaut Courtois – £71.6m in total. In return, they got a nerve bomb with a bad attitude. No one will forget, Kepa's delinquency in the Carabao Cup final against Manchester City, when Maurizio Sarri wanted to substitue him off. Even under Lampard, he has proven to be a dicey option in between the posts, losing his starting berth to a 38-year-old Willy Caballero.
Marcos Alonso – What began as a very promising career for Alonso at Chelsea, turned out to be a nightmare. He was extremely good in his first season under Conte, as we won the league. However, it turned out that was due to the system he played under. As soon as Sarri and Lampard reverted to a 4-man back, Alonso became the biggest liability in the team. So much so that no one even wants the £26m player on loan now.
Now let us look at the all-time worst signings.
Top 10 Worst Chelsea Signings Ever
10.  Romelu Lukaku- Worst Chelsea signings ever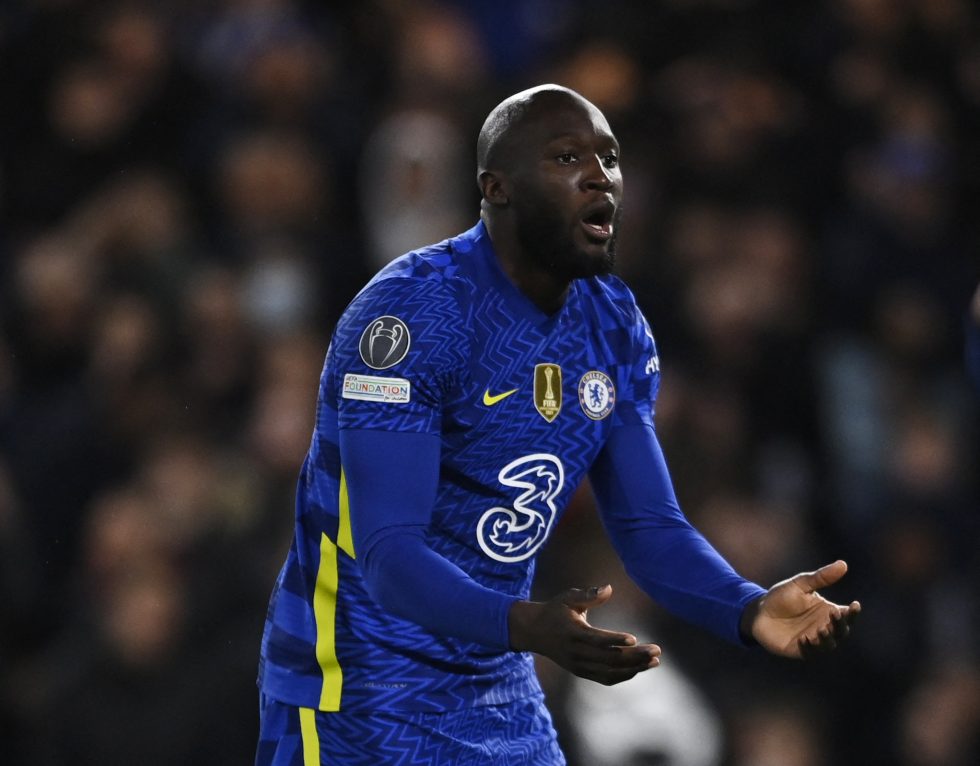 A few months ago, Romelu Lukaku appeared to be the ideal addition for Thomas Tuchel and his Chelsea team.
The towering striker was seen the final piece of the puzzle for the new Chelsea boss as he tried to bounce back in the Premier League and steal the league championship away from Manchester City. He was brought back to Stamford Bridge after scoring 30 goals and 10 assists in 44 appearances for Inter.
The main issue with Lukaku so far is that he hasn't lived up to his hype as a Chelsea star. The Belgium international was the most expensive Chelsea acquisition ever and the fourth most expensive in Premier League history, having cost no less than £103.5 million.
9. Yossi Benayoun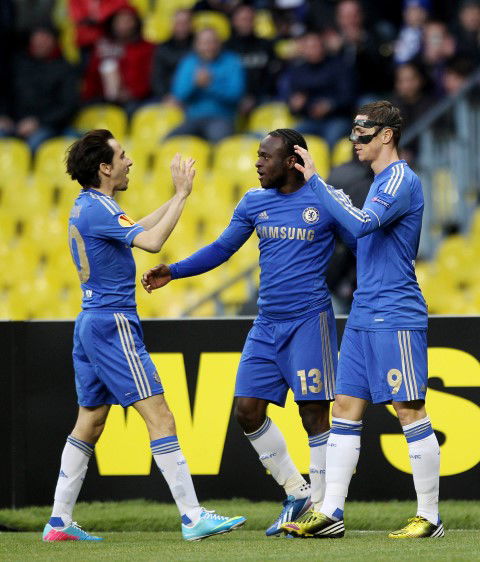 Yossi Benayoun was actually a good player and I used to love watching him play. His creativity in the midfield and his passing ability was reminiscent of that of Cesc Fabregas. But for whatever reason, Benayoun just couldn't make it at Chelsea. He was rarely in the starting line up and failed to get a run of games in the first team.
Benayoun eventually went on loan to Arsenal-a damning indictment of how bad of a signing he was.
Worst Chelsea Signings Ever
8. Andriy Shevchenko
I really liked Andriy Shevchenko and I really wanted him to succeed at Chelsea which is why I find it so hard to put him on the list. But I have to.
His price tag, and the fact that he came to Chelsea with such a high reputation as one of the best strikers in the world, but failed to live up to that, makes him eighth on our list.
Shevchenko was politely forced upon the then Chelsea manager at the time, Jose Mourinho after the Russian owner Roman Abramovich made the purchase despite the fact that Mourinho didn't want him.
Shevchenko cost Chelsea £30 million- a club record fee at the time- but he only scored 22 goals in three years at the club.
7. Mark Bosnich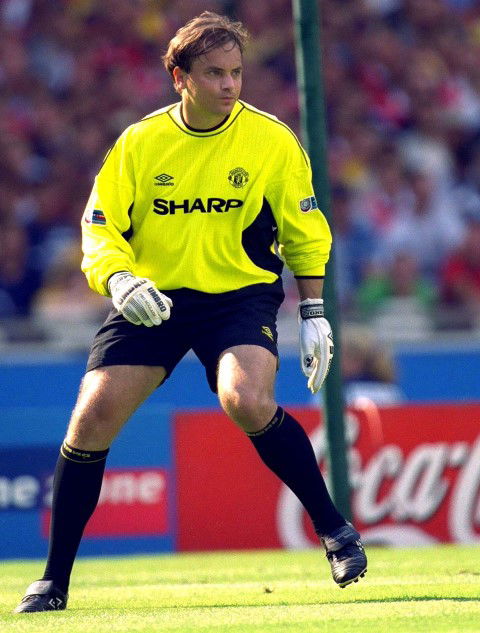 Bosnich only played seven times in two years after his move from Manchester United to Chelsea.
He was such a flop that he even failed a drugs test at Chelsea and  was banned for nine months. Bosnich was subsequently sacked after this in 2002.
Mark Bosnich is one of the worst Chelsea signings ever.
Worst Chelsea Signings Ever
6. Winston Bogarde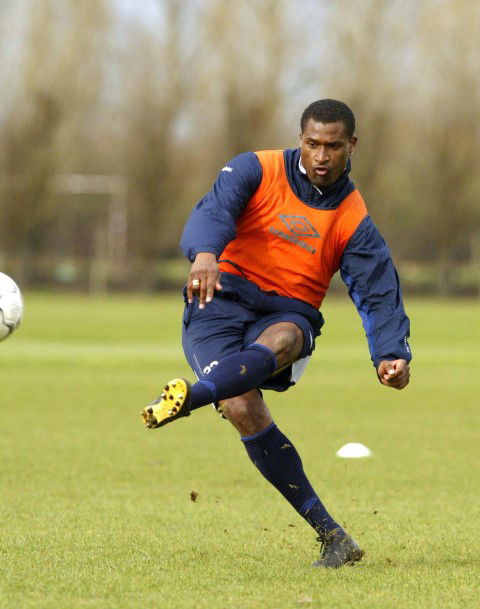 The Dutchman moved to Chelsea on a free transfer from Barcelona in 2000. But he was on huge wages for that time earning £40,000 a week. He only made four starts in his four years at the club and it was his own stubbornness that resulted in him staying for so long.
Chelsea wanted rid of him due to his high wages and his inability to make the first team, but Bogarde just didn't want to leave as he was quite happy earning millions doing nothing.
He was even quoted as such when he said: "Few people will ever earn so much. I am one of the few fortunate people who do. I may be one of the worst buys in the history of the Premiership, but I don't care."
He eventually quit football after he had to leave Chelsea as he failed to find another club.
5. Khalid Boulahrouz- Worst Chelsea signings ever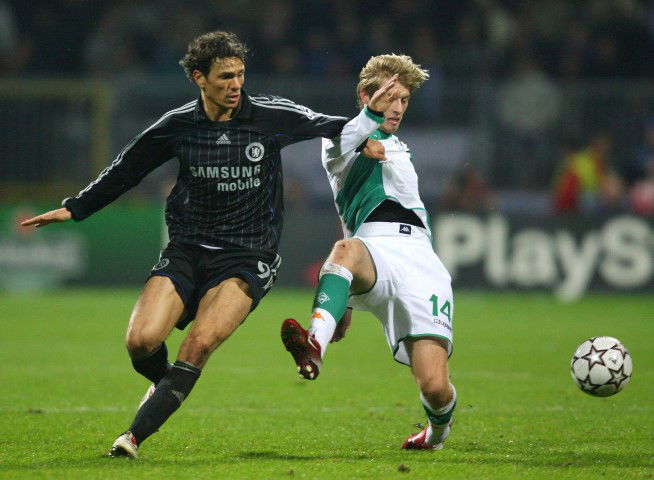 Khalid Boulahrouz was not a bad defender on his day. Signed in 2006 from Hamburg for £8.5million but only made nine appearances for the Blues.
Things looked pretty dire for the Dutchman when he couldn't even break into the team when John Terry or Ricardo Carvalho were injured as Michael Essien was preferred as a makeshift centre-back instead.
Worst Chelsea Signings Ever
4. Shaun Wright-Phillips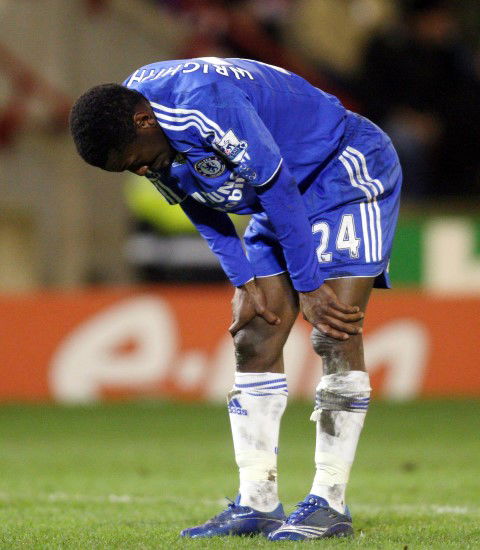 On his day, he was fast, athletic, agile and could whip a cross in. But at his worst- he was pretty bad. Signed from Manchester City for £21 million in 2005, Wright-Phillips was expected to kick on and make a name for himself. Unfortunately he made his name on the bench at Chelsea.
While he made 125 appearances for The Blues, over half of them were from the bench as an impact sub. He eventually re-signed for Manchester City in 2008 for £8.5 million.
3. Asier Del Horno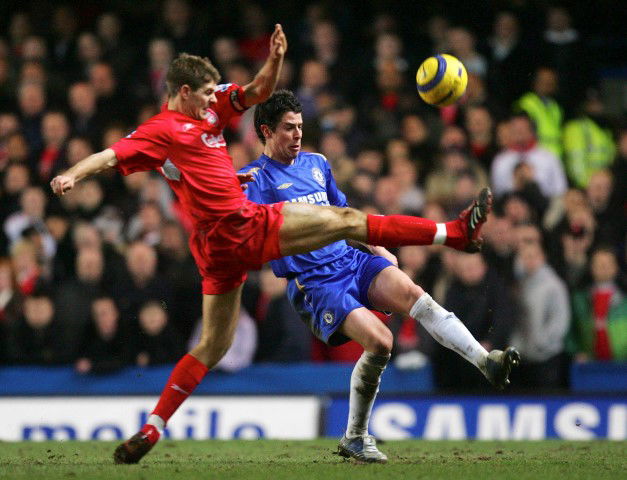 Signed from Athletic Club for £8m in 2005, Del Horno looked like a good buy.
The left-back came with a reputation of being a tough, strong defender. But he just didn't show that at Chelsea.
The Spanish defender only played for one season at Chelsea under Jose Mourinho until he was shipped off again to Valencia. But Chelsea only managed to get £4.8 million for him- about half of what they paid for him.
Worst Chelsea Signings Ever
2. Adrian Mutu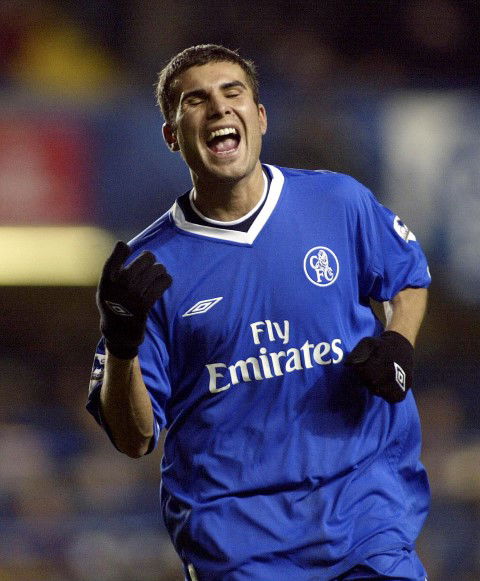 One of the worst Chelsea signings ever, Mutu arrived at Chelsea in 2003 from Parma after signing for a huge £15.8 million.
Right after Russian owner Roman Abramovich took over, Mutu was signed and he came with a lot of pressure to perform.
Mutu made only 27 appearances in his one season at the club and scored only 10 goals. But what's worse is that he failed a drugs test in 2004 for cocaine and was released by the club.  Things got messy as Chelsea made legal actions against the player for breach of contract for his failed drugs test. 10 years of legal proceedings ensued and Mutu was found liable and ordered to pay €17 million to Chelsea.
1. Alvaro Morata- Worst Chelsea signings ever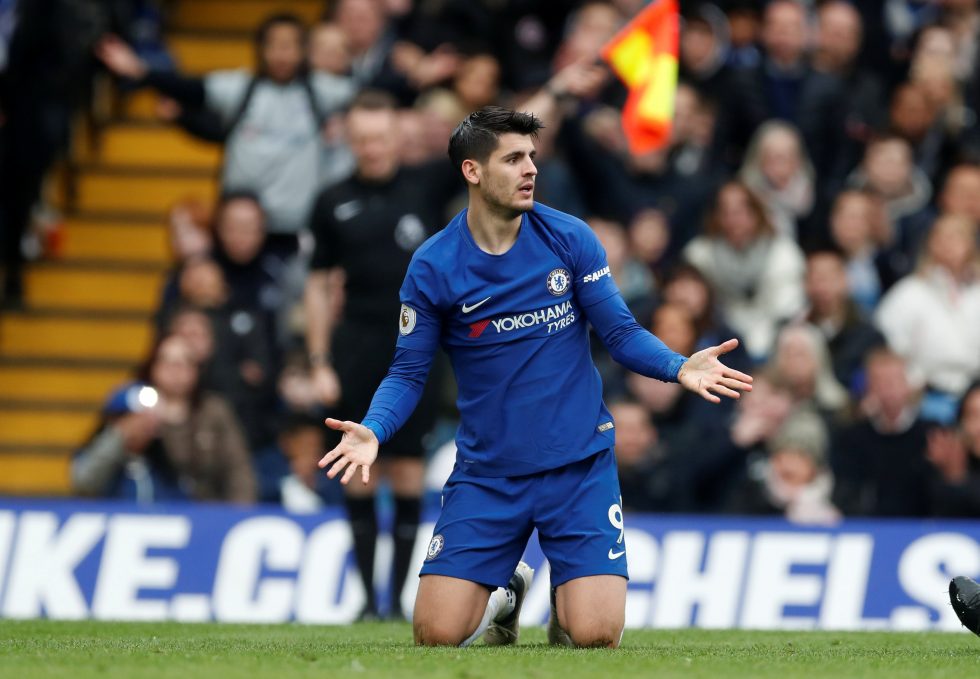 Alvaro Morata was a record signing of £60 million when he signed from Real Madrid in 2017. Chelsea thought they were getting the next Karim Benzema or Robert Lewandowski, after his stints in Spain. He boasted of all the right traits for a striker – big, strong, good with his feet, fast and a good finishing touch. He drew comparisons of Fernando Torres when the latter was at his prime at Liverpool.
Morata burst onto the scene, scoring a hattrick in September against Stoke City. After just one injury, the Spaniard crumbled down to a shadow of all his potential. He finished his first season with 15 goals in 48 appearances and was subsequently, was dropped from the starting lineup by Maurizio Sarri. The Spaniard was so out of form, Chelsea were forced to bring in Gozalo Higuain on a short term loan deal in 2019 January on a ridiculously expensive wage deal. That was the final straw as Morata was sold off the following summer to Atletico Madrid, giving Blues fans a sigh of relief. Watch & Bet Football Here =>
Latest Bad Signings
Although they have only joined the club for a few months and should not be judged at least till the end of the season – there is growing concern over how much Kai Havertz can adapt to the Premier League's pace and physicality.
Also Timo Werner after a bright start has gone missing and his shooting boots are nowhere to be found.