Chelsea Most Expensive Signings 2023
Chelsea Most Expensive Signings ever? Which Chelsea Football Club signings have been the most expensive? Here we look at the most expensive Chelsea signings ever. Watch & Bet Football Here =>
Most expensive Chelsea signings ever
Chelsea most expensive player ever? Which players do you think is the most expensive in history of Chelsea?
Transfer fees have been a bit crazy in the past few years. Paul Pogba going to Manchester United for £100 million and Neymar to PSG for £200 million have been extraordinary. There was also the transfers of young players like Kai Havertz.
So, with the recently inflated transfer market values- which players have been signed by Chelsea for massive fees?
In 2017, Chelsea signed Alvaro Morata from Real Madrid for £58 million. It had made Morata the most expensive signing ever at the club.
In the summer of 2018 Chelsea signed Italian midfielder Jorginho from Napoli for £57 million. Chelsea also had brought along former Napoli head coach Maurizio Sarri who was included in the deal. So else makes the list? Here we find out.
Chelsea Top 10 most expensive signings
Chelsea most expensive signings? Here we take a look at who are Chelsea's most expensive signings ever as of 2023.
| | Name | From | Fee | Year |
| --- | --- | --- | --- | --- |
| 1 | Enzo Fernandez | Benfica | £115 million | 2023 |
| 2 | Romelu Lukaku | Inter Milan | £101 million | 2021 |
| 3 | Wesley Fofana | Leicester City | £72.36 million | 2022 |
| 4 | Kepa Arrizabalaga | Athletic Bilbao | £72 million | 2018 |
| 5 | Kai Havertz | Bayer Leverkusen | £72 million | 2020 |
| 6 | Mykhaylo Mudryk | Shakhtar | £62 million | 2023 |
| 7 | Álvaro Morata | Real Madrid | £59.4 million | 2017 |
| 8 | Marc Cucurella | Brighton | £58.77 million | 2022 |
| 9 | Christian Pulisic | Borussia Dortmund | £57.6 million | 2019 |
| 10 | Jorginho | SSC Napoli | £52.6 million | 2018 |
| 11 | Fernando Torres | Liverpool | £51.3 million | 2011 |
| 12 | Raheem Sterling | Manchester City | £50.5 million | 2022 |
Chelsea Most expensive signings ever as of 2023
Chelsea spend big this summer as they needed to bolster the squad.  Their most expensive goalkeeper signing Kepa had settled into the side well and but has fallen down the ranks rather disastrously.
New owner Todd Boehly has spent well over £600million on 16 new players which has done very little on the pitch as they are now just 10 points clear of the relegation zone.
This is Chelsea's most expensive season. The Blues spent £605 million on 16 players!
Chelsea most expensive signing ever – Enzo Fernandez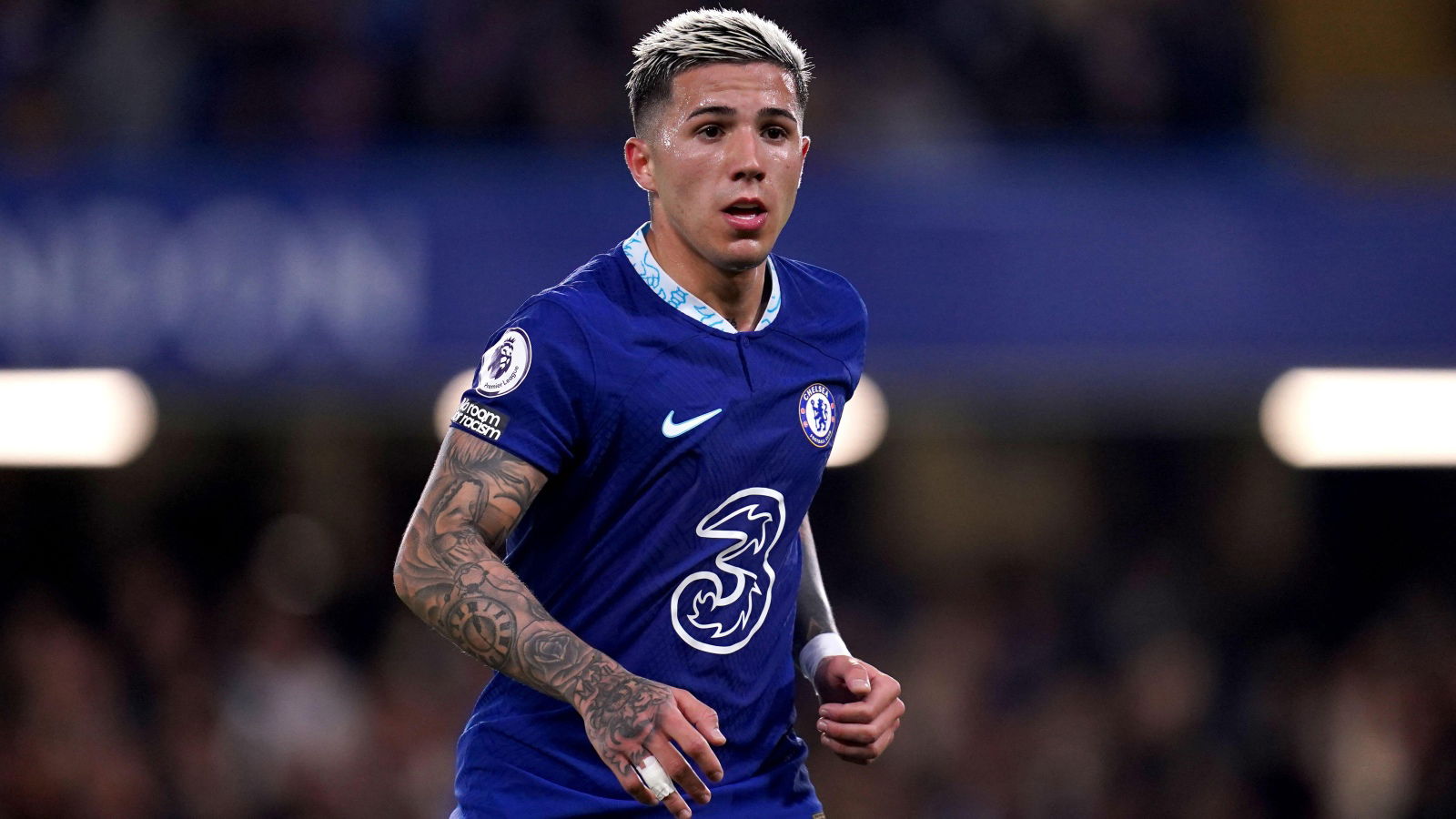 Romelu Lukaku was Chelsea's most expensive transfer until Enzo Fernandez came along. He has penned an eight-year contract with Chelsea and the club has reportedly extended his deal even further until 2032.
The midfielder was born in Argentina and started his young career at River Plate and got promoted to the first team in 2019. He is a player known for breaking up play and dictating the tempo. The Argentinian received the FIFA Young Player award for his outstanding performance in the World Cup 2022 in Qatar.

In his debut season, he has played only 13 games in the Premier League but is showing glimpses of his potential and promises to be a key player for the Blues in the coming years.
Chelsea most expensive signings ever – Romelu Lukaku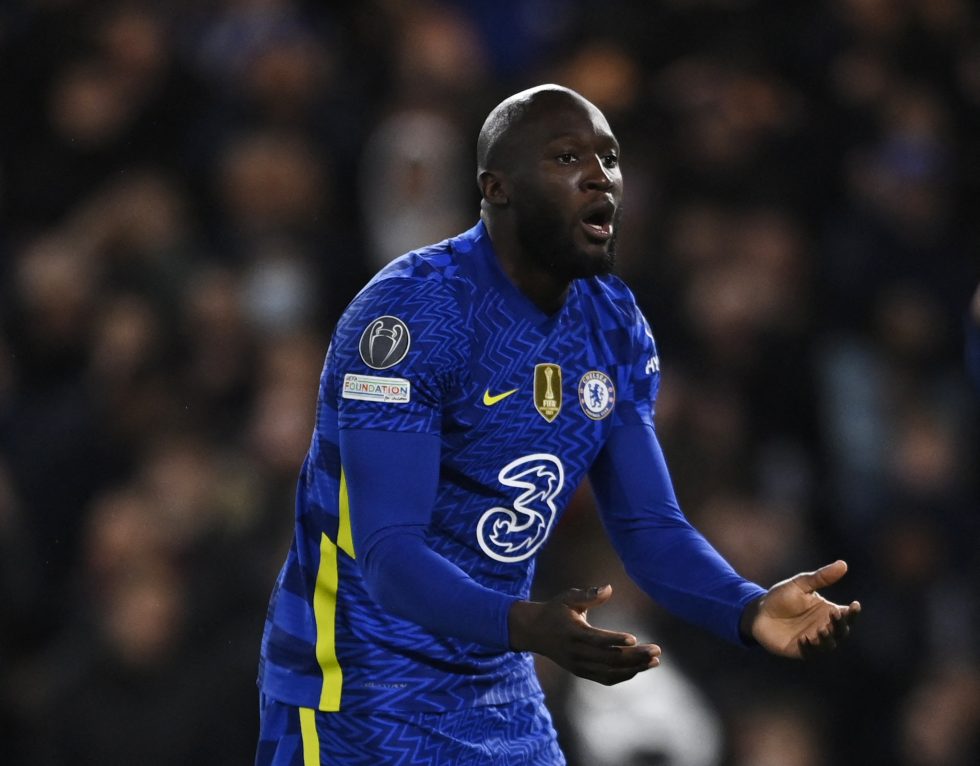 Following his return to Chelsea from Inter Milan, Romelu Lukaku has become the Premier League's second most expensive signing.
They paid a club record £115 million (£97.5 million) for the striker, who returns to Stamford Bridge ten years after signing from Anderlecht and becomes football's most expensive player in terms of combined transfer costs at £289 million.
Lukaku made only 15 games for Chelsea before being traded to Everton in 2014, and he has yet to score for the club, despite spending the most of his initial term on loan. He returns as a player crucial to Thomas Tuchel's aspirations of winning the Premier League and retaining the Champions League.
Chelsea were handicapped last season by a lack of a productive attacker – Jorginho, the midfielder.
Chelsea most expensive signings ever – Wesley Fofana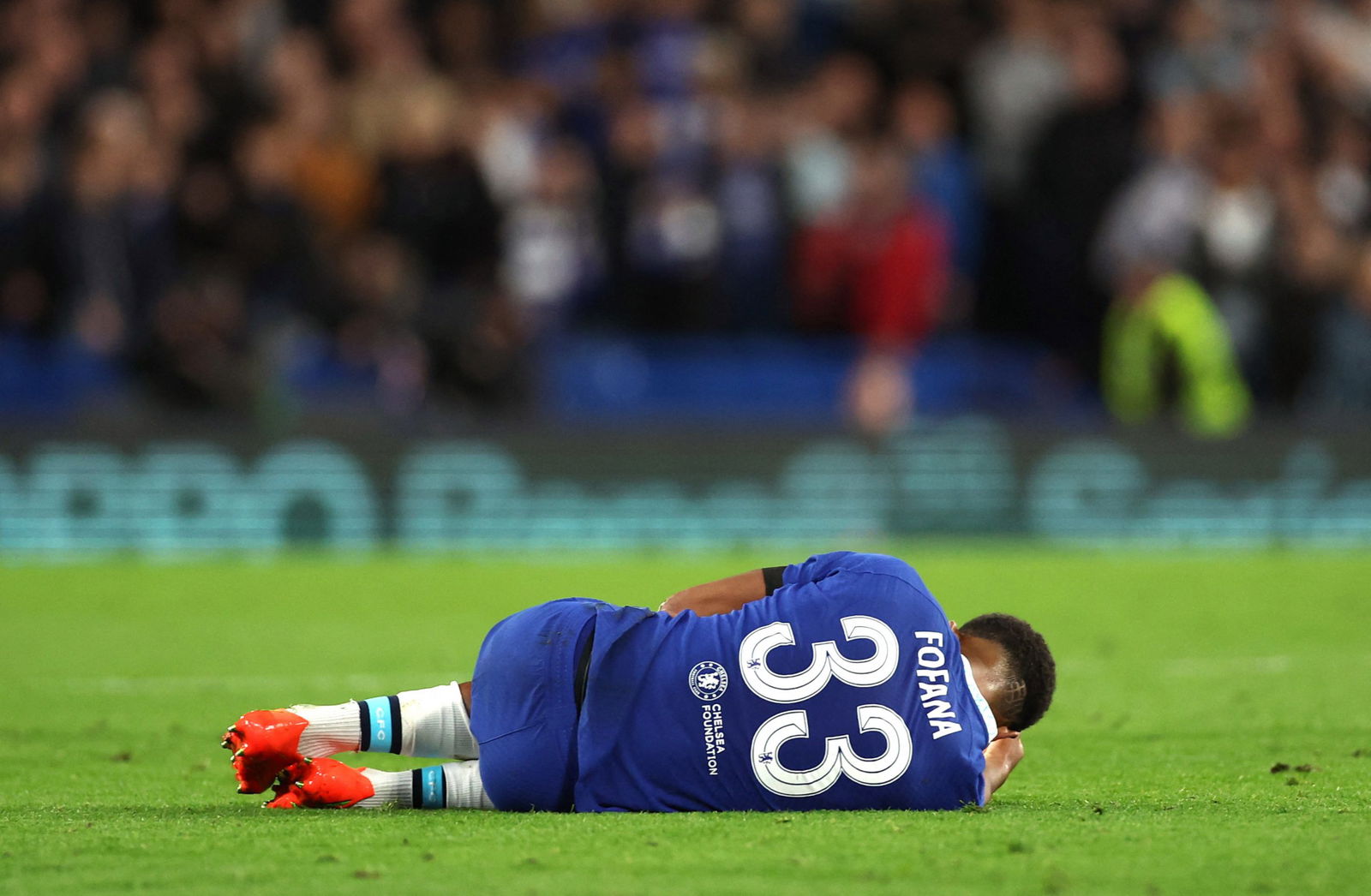 The 22-year-old defender is one of Chelsea's most expensive Chelsea signing ever. Chelsea signed the Frenchman from Leicester City in 2022 for £70 million. Most fans and pundits, however, consider Fofana to have been a huge flop. He has missed the majority of the season with several injuries. Watch & Bet Football Here =>
Chelsea most expensive signings ever – Kepa Arrizabalaga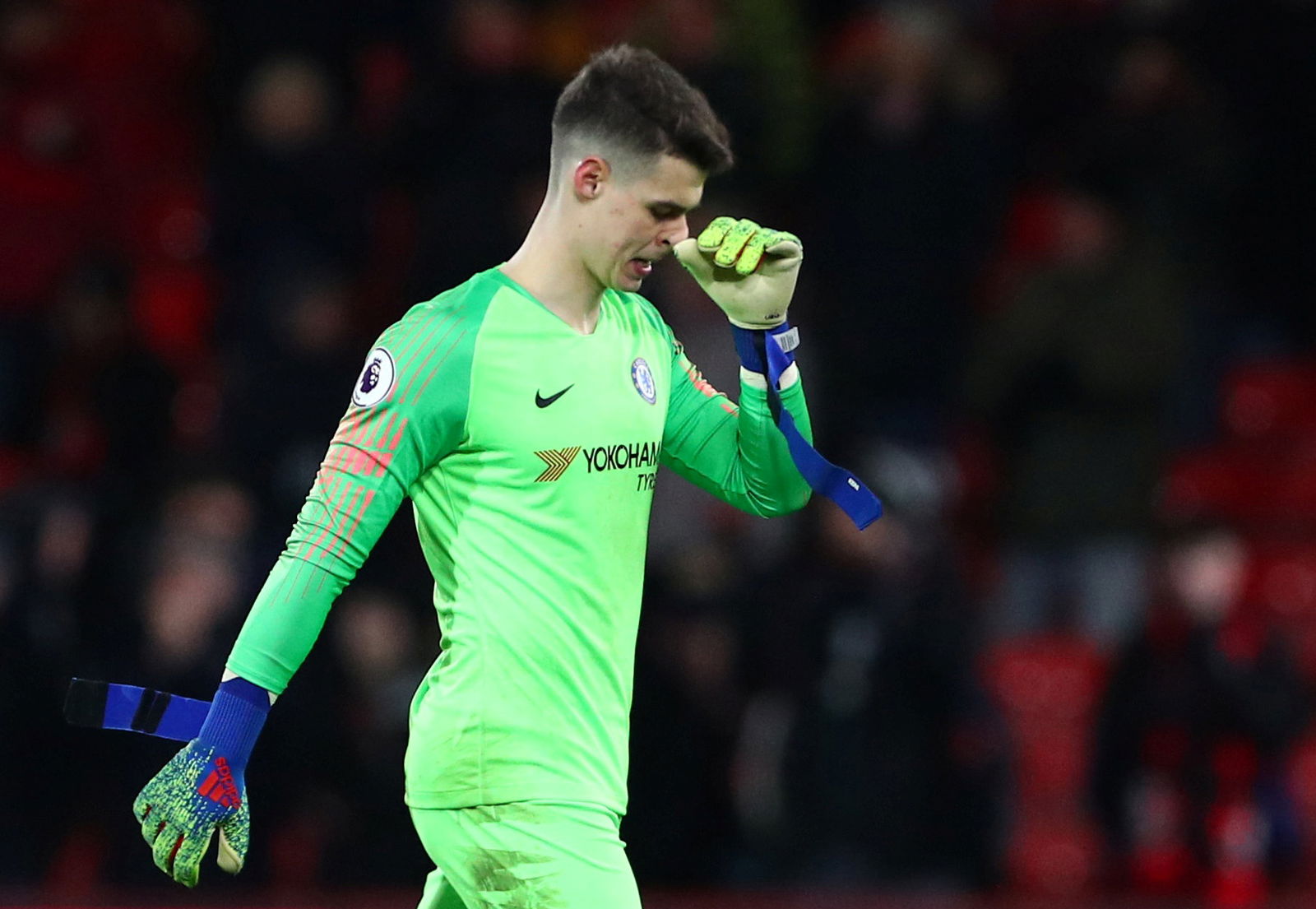 Chelsea were hit hard in the summer when their star goalkeeper and World Cup's golden glove winner Thibaut Courtois went to war with the club to leave for Real Madrid. However, Chelsea were able to find a replacement, albeit for a club-record fee.
Chelsea broke the bank for the Spanish goalkeeper when they signed from Atletic Bilbao. He was signed as a replacement for Thibaur Coiurtois who had forced a move to Madrid in the summer of 2018.
Kepa made an impressive start and was brimming with potential to be the next big goalkeeper in the game However, a rather drastic drop of form over the second half of the season followed by an even bigger collapse under Frank Lampard in the manager's first season in charge, saw him lose his spot to the likes of 39 year old Willy Caballero.
Chelsea ended up investing in another goalkeeper in Edouard Mendy in the summer, who has now benched Kepa. The goalkeeper's time at the club seems to be over.
Young Kepa was in his first season here at Chelsea and had done extremely well so far. His reflexes and positioning has improved every game and he is much better with his feet than Courtois ever was. Looks like Chelsea traded up! However, recently he has had a bad patch. In fact he ranks 127 out of 132 keepers in Europe. However, he is young and we trust him to turn it around. He now has competition in the form of Edouard Mendy.
Chelsea most expensive signings ever – Kai Havertz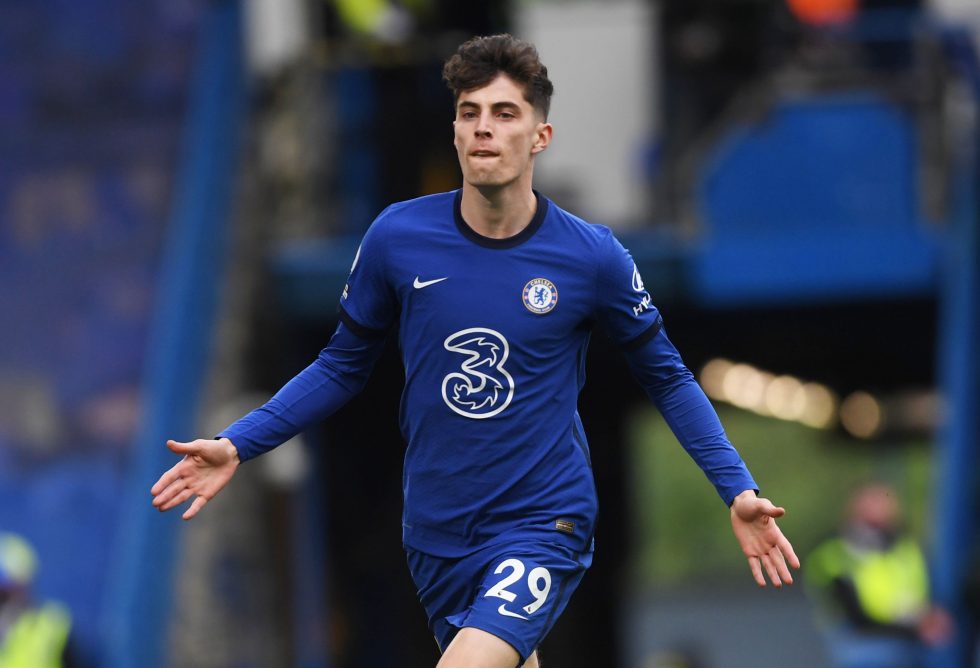 The Blues have signed one of world football's most exciting star. Kai Havertz has come from Germany for a fee of £71 million with add-ons. He is only 21 but has the pressure of the world on him. He has hit the ground running for Chelsea as the playmaker hit a hattrick on his 3rd game for the club!
After that the player came down with CoVID. He was sidelined for weeks and since return he has been a little out of pace. He has found it tough to get going making 1 goals and 3 assists in 15 games.
See also…