Top Five worst Chelsea managers
Top Five worst Chelsea managers? Who is Chelsea's worst coach ever of all time? Here we will look at the worst ever Chelsea managers. Which managers have performed the worst for Chelsea? Which Chelsea managers flopped? Here we will examine the stats and look at who the Top five worst Chelsea managers are.

Chelsea has had some great managers over the years. Claudio Ranieri, Jose Mourinho, Carlo Ancelotti, Antonio Conte, and so on. But Chelsea has had some bad managers too and Chelsea managers who flopped.
Chelsea's worst coach ever
So who are the worst Chelsea managers? Who is the Chelsea manager flops? Well, we have gone through the stats to find out.
Here we will have all of the worst Chelsea managers according to losses and fewest goals scored and most goals conceded etc.
However, because managers who have lost a lot usually have managed a lot of games for Chelsea, I have decided to look at stats such as the least goals scored, etc as a more fair reflection.
Note: This list will only include Chelsea managers who have managed at least 30 games for the Blues.
Chelsea's worst coach ever: 5 of the worst Chelsea managers according to Stats
5.Roberto Di Matteo – Fifth worst Chelsea managers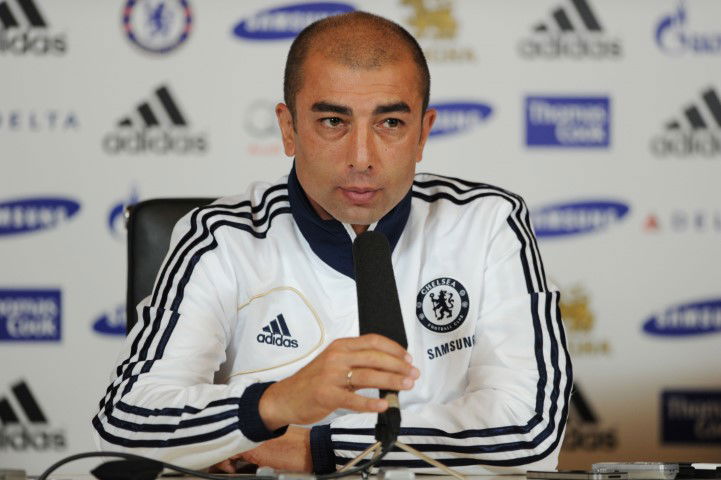 As a Chelsea fan, it hurts to put Di Matteo on this list. He won the holy grail for Chelsea, the Champions League. And so, I have chosen to put him as the least worst Chelsea manager on this list.
Di Matteo did miraculously pull off winning that trophy as an interim manager. But, some argue that it was the Chelsea players themselves who won the cup and Di Matteo was simply just there.
And if you look at his overall games- Di Matteo only won 24 games out of his 42 games in total. Yes, that's a win percentage of 57% but he also lost nine times and his Chelsea side only scored 43 goals.
When you compare that with Andre Villas-Boas who's Chelsea side scored 69 goals in 40 games (two games less than Di Matteo) you start to see why he's on here.
The Italian was sacked pretty soon after he won the Champions League for Chelsea. Perhaps Abramovich was unhappy with the lack of goals Chelsea was scoring. Di Matteo is one of the worst former Chelsea managers despite his Champions League title.
4. Luiz Felipe Scolari – Worst Chelsea managers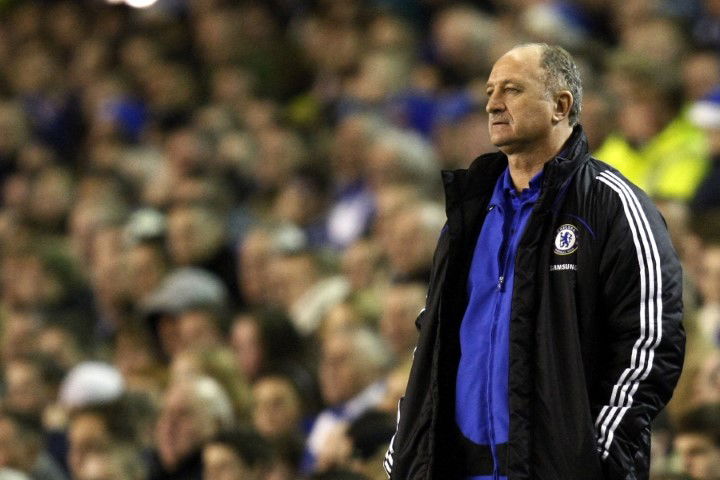 Luiz Felipe Scolari managed Chelsea from 2008 to 2009. He was sacked in February 2009 so Scolari didn't even last one season at Chelsea. The Brazilian had an extensive managing career before joining Chelsea but he ultimately failed in the Premier League.
From 36 matches, Scolari's Chelsea won 20 games, drew 11, and lost five times. Chelsea also scored 66 goals and conceded 24 goals.
On paper, these stats are not actually bad at all. but this was Chelsea at a time when total dominance was key. Roman Abramovich had no patience and sacked him because of their form in the Premier League.
The reason why Scolari is the fourth-worst Chelsea manager? Because he was afforded all the resources and money to get his team right, but didn't. He was sacked half-way through the season. Scolari has to go down as one of the worst former Chelsea managers.
3. Andre Villas-Boas – Worst Chelsea managers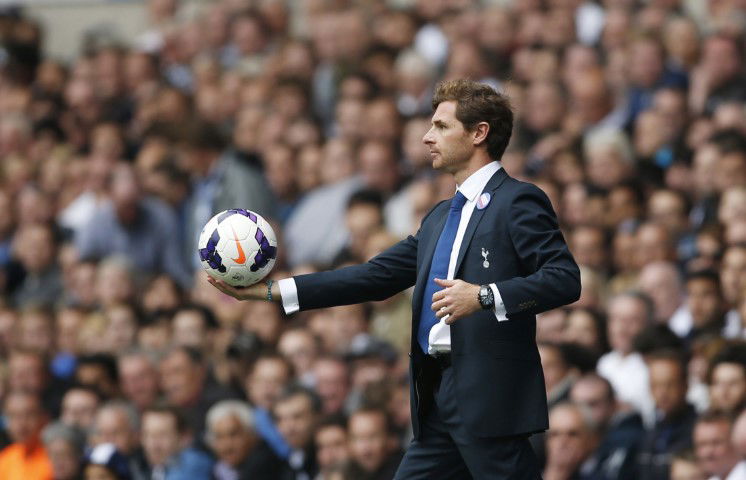 Andre Villas-Boas was the Pep Guardiola of Chelsea. Well, he tried to be. Villas-Boas had made it his mission at Chelsea to play attractive attacking football, but it just didn't work. Although his Chelsea side scored an impressive 69 goals in 40 matches, it ultimately wasn't enough to keep his job.
Villas-Boas had the luxury of playing Juan Mata and Oscar along with other big stars at the club. It was meant to be a new direction for Chelsea. Roman Abramovich was finally going to get the attacking football he always wanted.
But unfortunately their attacking football meant that Chelsea lost 10 times and drew 11 out of a total of 40 games. Villas-Boas did not even last the 2011/12 season with Roberto Di Matteo taking over.
The Portuguese manager had a win percentage of 48% which is also one of the lowest of all of the Abramovich era managers.
It was always a it of a gamble hiring him as manager due to his limited management experience. Villas-Boas joined Chelsea after an undefeated season managing Porto.
Much like the Portuguese boss Jose Mourinho, Villas-Boas had never played top-level professional football, as well as both having winning a lot at Porto before Chelsea.
After some losses to key rivals and dropping out of the Top four, Villas-Boas began to lose the squads respect.
The Portuguese boss provoked several senior players in the Chelsea squad after a loss to Everton.  This led to senior players to question his tactics in front of owner Roman Abramovich.
Then, on 21 February 2012, during a Champions League match against Napoli, Villas-Boas left key players out of the team. He left; Frank Lampard, Michael Essien and Ashley Cole on the bench.
As a result, Chelsea lost 3–1 and the club's technical director asked for an explanation of the team selection on behalf of Roman Abramovich. In March, Villas-Boas was sacked following a loss to West Brom which meant Chelsea were three points behind fourth-placed Arsenal.
2. Ron Stuart – Worst Chelsea managers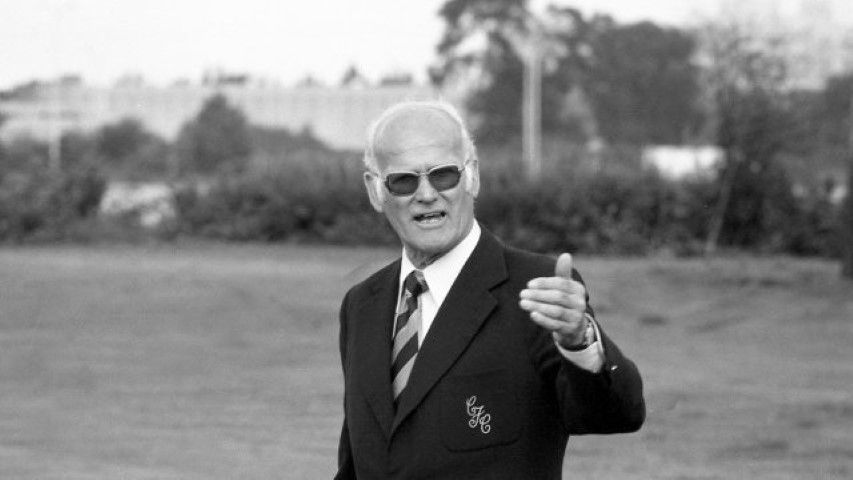 Ron Suart managed Chelsea from 1974 to 1975. He lasted less than a whole season. This was back when Roman Abramovich wasn't there so expectations were lower but also there was less money available for players.
Out of 34 games, Suart's Chelsea side won just eight times, drew 12 and lost 14 games. His side scored just 38 goals and they conceded a whopping 62 goals in total. Suart's win percentage at Chelsea was a dreadfully low 16%.
To be fair to him, Suart took over at Chelsea when they were struggling near the bottom of the league. He was a general manager soon after at Chelsea, and later, Chief scout.
1. Danny Blanchfower – Number 1 of our worst Chelsea managers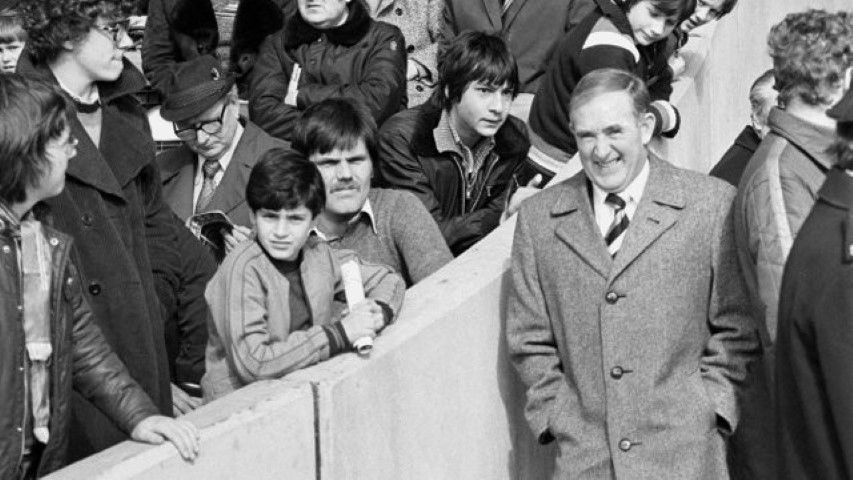 Danny Blanchflower is Chelsea's worst coach ever. Blanchflower managed Chelsea from 1978 to 1979- less than one season. He is our number 1 pick of the worst Chelsea managers ever.
From 32 games; Chelsea won just five times, drew eight and lost 19 games. This meant Blanchflower had a dismal win percentage of 16% – the worst of any Chelsea manager. Additionally, Chelsea scored just 34 goals and conceded 68 times.
Blanchflower was more known as one of the greatest players for Spurs. So perhaps it was just not meant to be at Chelsea.
Top Five Worst Chelsea managers table-Stats
| | | | | | | | | | |
| --- | --- | --- | --- | --- | --- | --- | --- | --- | --- |
| Manager | From | Until | M | W | D | L | GF | GA | W% |
| Danny Blanchflower | 14/12/78 | 11/09/79 | 32 | 5 | 8 | 19 | 34 | 68 | 16.00% |
| Ron Suart | 03/10/74 | 16/04/75 | 34 | 8 | 12 | 14 | 38 | 62 | 24.00% |
| Roberto Di Matteo | 04/03/12 | 21/11/12 | 42 | 24 | 9 | 9 | 43 | 23 | 57.00% |
| Luiz Felipe Scolari | 01/07/08 | 09/02/09 | 36 | 20 | 11 | 5 | 66 | 24 | 56.00% |
| André Villas-Boas | 22/06/11 | 04/03/12 | 40 | 19 | 11 | 10 | 69 | 43 | 48.00% |
Honorary mentions
Although these men were successful in terms of either wins or trophies at the club, they never had any fan support and were called out multiple times. They were both interim bosses and lasted half seasons.
Rafael Benitez – Worst Chelsea managers
The Spaniard was famous for managing Liverpool and hence he was naturally an unpopular choice when he took over at Chelsea. He had a team full of young stars in Juan Mata, Eden Hazard and Oscar amongst several other stars in Lampard, Terry and Torres.
The fans, however, forgave him somewhat as he led the club to a Europa League trophy.
Avram Grant
Grant, in fact, has one of the best managers win percentages at Chelsea but he had taken over immediately after then fan favorite and Chelsea's darling Jose Mourinho had left the club. Naturally, the fans were slow to warm up to him and hence despite taking Chelsea to the final of the Champions League and a second-place finish in the Premier League, he lost his job.
Some indecent and racist fans made his life hard because of his Jewish origin but the club took steps to protect Grant from those ill-behaved supporters. He is probably more unlucky than bad.
Frank Lampard
While fans were sad and hurt to see Lampard go, it cannot be rebuked that he had lost the plot at Chelsea. He delivered a good first season but was handsomely backed by the board in the next summer.
Despite such thrifty spending, the team looked worse than last season and Chelsea suffered 5 defeats in 8 league games over the course of the last month. This cost Frank his job and he leaves the Bridge with the worst track record of any manager under Roman.

See also…