Top 10 Chelsea most expensive signings ever.
Chelsea Most Expensive Signings Ever! This is a list that talks about Chelsea Most Expensive Signings Ever.
Who are the Chelsea most expensive signings ever? So who are the most expensive signings in Chelsea history? And who are the most expensive Chelsea transfers?  Watch & Bet Here =>


Transfer fees have gone a bit crazy in the past few years. Paul Pogba going to Manchester United for £100 million and Neymar to PSG for £200 million both come to mind. So, with the recently inflated transfer market values- which players have been signed by Chelsea for massive fees? Here we take a look at who are the Chelsea most expensive signings ever. Lets have a look at the list of Chelsea most expensive signings
Latest Chelsea signings: Chelsea most expensive signings ever
Although the January transfer window was quiet for the Blues, we have now hit back with a bang. The signing of Inter forward Lukaku in the 2021 summer made headlines. Ajax winger Hakim Ziyech was announced by Chelsea in 2020. An amount of €40m plus €4m in add-ons will be paid to Ajax who will keep the winger till the end of the season, letting Ziyech join Chelsea in the summer of 2020.
List of Chelsea most expensive signings ever
Chelsea have signed some great players in the past- Michael Essien, Didier Drogba, Eden Hazard and Juan Mata all come to mind. But which players have been the most expensive? Well have a look below to find out which Chelsea players have been the most expensive signings ever.
Top 10 Chelsea most expensive signings ever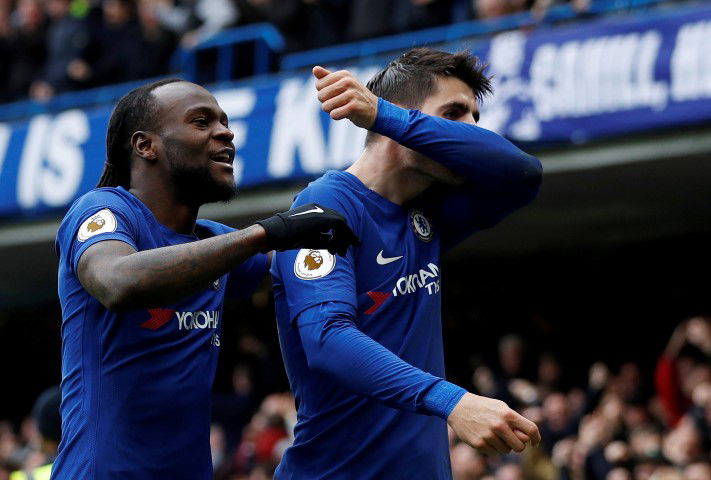 Chelsea FC Highest transfer fee paid ever?
Well, Enzo Fernandez is the most expensive Chelsea signing after his £115m move from Benfica to The Blues in the summer of 2022. Watch & Bet Here =>
Players
Age
Season
Left
Fee
Enzo Fernandez
22
22/23
Benfica
£115m
Centre-Forward
Romelu Lukaku
28
21/22
Inter
£101.70m
Centre-Forward
Wesley Fofana
21
22/23
Leicester City
£72.36m
Centre-Back
Kai Havertz
21
20/21
Bay. Leverkusen
£72.00m
Attacking Midfield
Kepa Arrizabalaga
23
18/19
Athletic
£72.00m
Goalkeeper
Mykhaylo Mudryk
22
22/23
Shakhtar
£62.00m
Left Winger
Álvaro Morata
24
17/18
Real Madrid
£59.40m
Centre-Forward
Marc Cucurella
24
22/23
Brighton
£58.77m
Left-back
Christian Pulisic
20
18/19
Bor. Dortmund
£57.60m
Right Winger
Fernando Torres
26
10/11
Liverpool
£52.65m
Centre-Forward
Jorginho
26
18/19
SSC Napoli
£51.30m
Defensive Midfield
Timo Werner
24
20/21
RB Leipzig
£47.70m
Centre-Forward
Chelsea most expensive signings ever: Who are the most memorable?
Fernando Torres is now the sixth most expensive Chelsea signing ever but he was the first one to break the £50 million mark for Chelsea. Chelsea signed the Spaniard from Liverpool in 2011 for £50 million. However, most fans and pundits consider Torres to have been a massive flop. But although he didn't score many goals for Chelsea, he did score a few important ones in the Champions League- Does his goal in the Barcelona Semi final Champions League come to mind?
It's interesting that the 13th most Chelsea expensive signings ever is Tiemoue Bakayoko. He has done little to help Chelsea in the 2017/18 season and most fans consider Bakayoko as a huge flop. The French midfielder has struggled to adapt to the Premier League and has thus been dropped from the first team in recent weeks. He spent successful six months at AC Milan last season, but then unexpectedly returned at Chelsea. He was then again loaned back to his former club Monaco.
Chelsea most expensive signings ever – Enzo Fernandez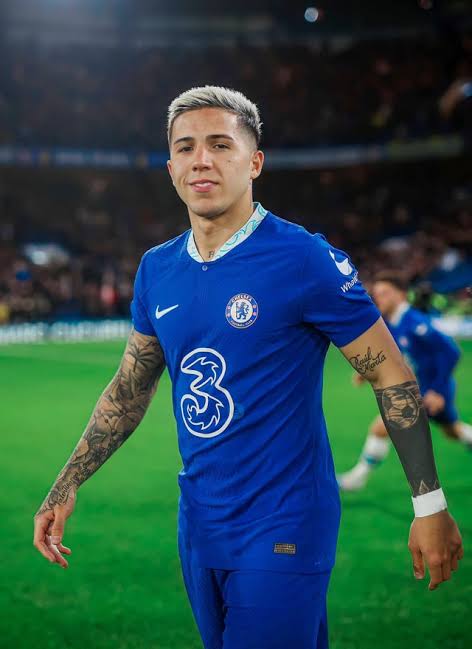 Romelu Lukaku was Chelsea's most expensive transfer until Enzo Fernandez came along. He has penned an eight-year contract with Chelsea and the club has reportedly extended his deal even further until 2032.
The midfielder was born in Argentina and started his young career at River Plate and got promoted to the first team in 2019. He is a player known for breaking up play and dictating the tempo. The Argentinian received the FIFA Young Player award for his outstanding performance in the World Cup 2022 in Qatar.

In his debut season, he has played only 16 games in the Premier League but is showing glimpses of his potential and promises to be a key player for the Blues in the coming years.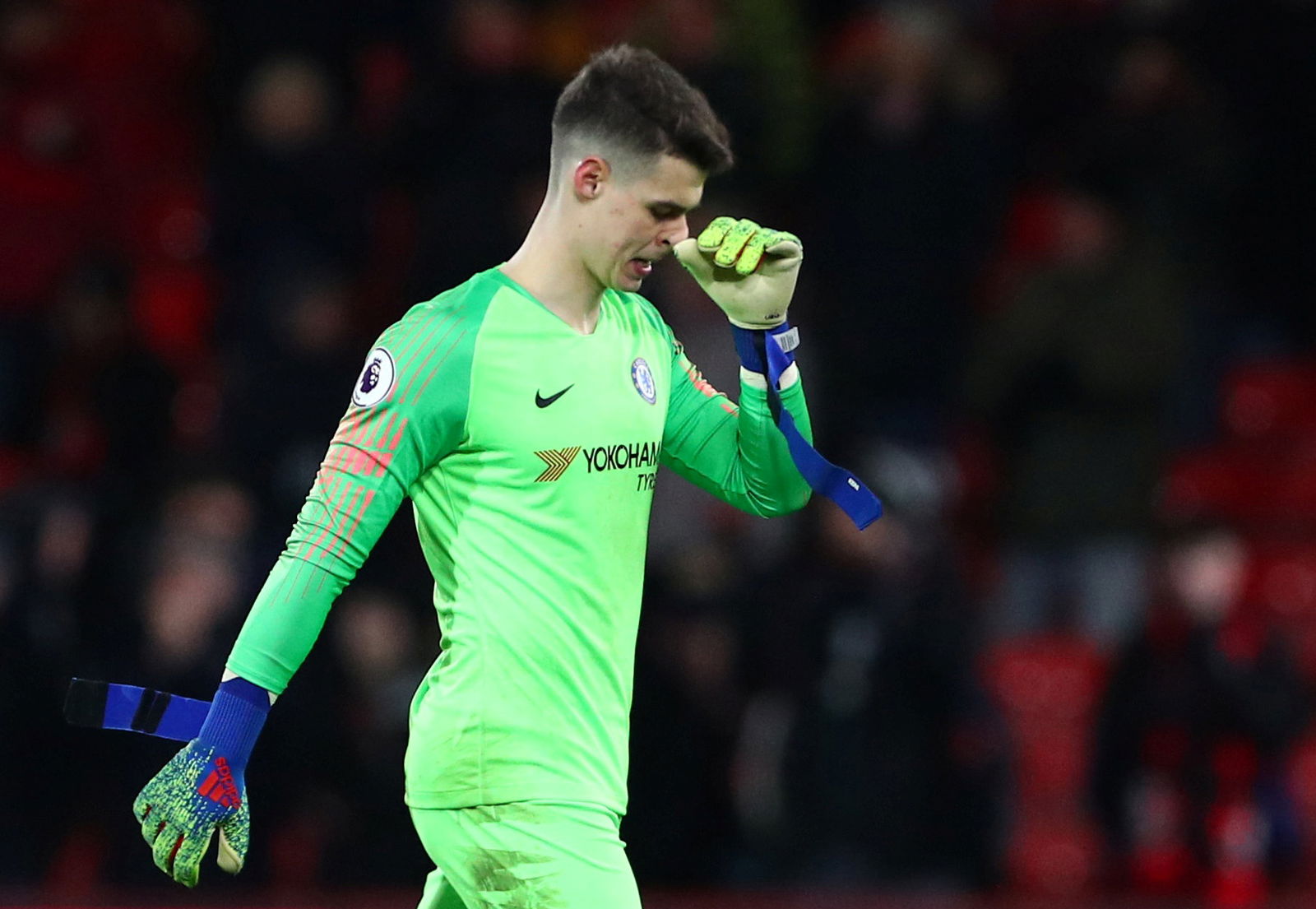 Chelsea were hit hard last when their star goalkeeper and World Cup's golden glove winner Thibaut Courtois went to war with the club to leave for Real Madrid. However, Chelsea were able to find a replacement, albeit for a club record fee.
Young Kepa did well in first season here at Chelsea, but he has somewhat stagnated during the second one. There is still lot of room for improvement, even though in recent games, his performance has somewhat gone up.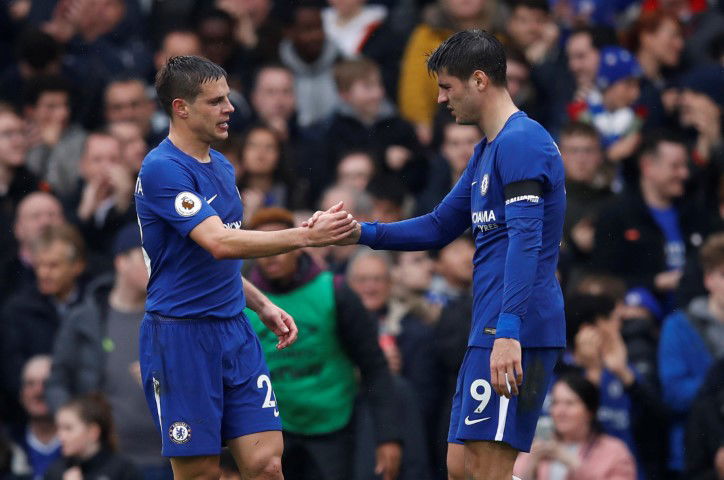 Kai Havertz has now replaced Alvaro Morato as the Blues joint-second most expensive signing so far. Alvaro Morata has now been bumped down to the third position. Havertz was singed on Friday, 4th August 2020.
Alvaro Morata is Chelsea's third most expensive transfer. After scoring only 24 goals in 72 games, he was loaned out to Atletico Madrid before they finally signed him permanently in January 2019.
Alvaro Morata was born in Madrid and signed for Real Madrid in 2008 from Getafe CF. Morata had played for Atletico Madrid and Getafe as a youth player. After performing well for the Real Madrid C team, Morata was promoted to the B team.
Morata moved to Juventus in 2014 and scored 15 goals in 63 appearances. Not a great return for a striker.
Then, he moved back to Real Madrid after they opted to exercise his buy-back clause. Morata then had a great season with them. Morata scored 15 goals in 26 appearances.

Rest of the signings
The rest of the signings are pretty self-explanatory. Fernando Torres is the oldest name in the most expensive players list who joined Chelsea in 2010/11. In my opinion, the best and most valuable signings we've made were the signings of N'Golo Kante at 35.8 million euros and Eden Hazard at 35 million euros. Both were relatively cheap- compared to the current transfer market values. They had been the two best players at the club in recent years, before Hazard moved to Real Madrid in summer 2019. The fact we signed two world class players for £64 million combined is quite a coup for the club. Watch & Bet Here =>

SEE ALSO: