Chelsea FC best 11 of all time
Chelsea all time XI? Best Chelsea FC best 11 of all time? Best Chelsea XI of all time? Here we look through the archives and select for you the best Chelsea XI of all time.
While a vast majority of the best players would have been from the Abramovich era (due to more money) we will also select some of the best Chelsea players from before Abramovich.
Best Chelsea XI of all time
Players such as Eden Hazard, Gianfranco Zola, and John Terry and Peter Osgood are synonymous with the image of Chelsea greatness. Now we will look at and pick who make up the best Chelsea combined XI of all time.
Best Chelsea XI of all time: Formation: 4-2-3-1
Best Chelsea 11 of all time: Goalkeeper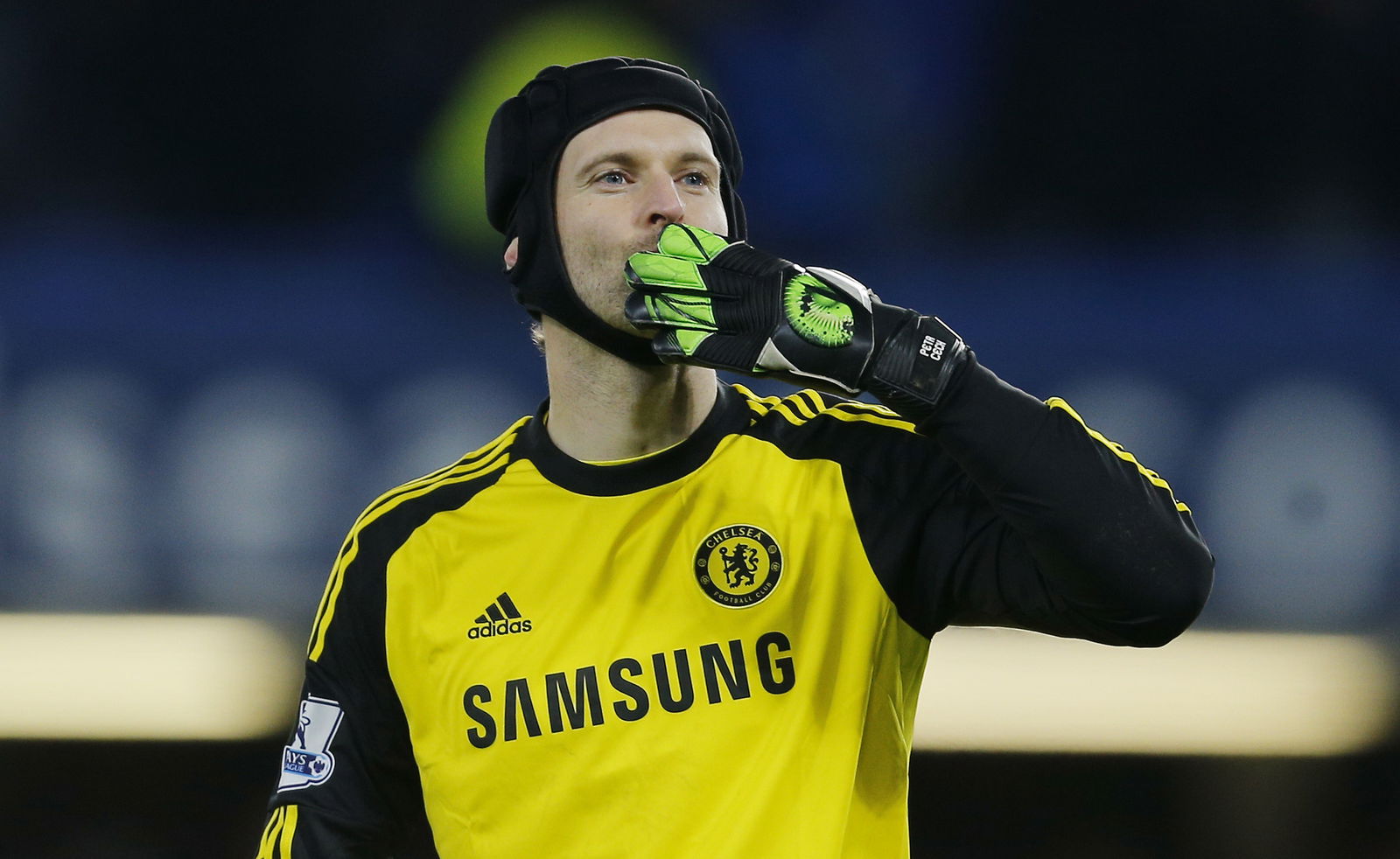 Petr Cech
It had to be Petr Cech right? Cech played for Chelsea for 11 years, during which, he put in some amazing shot stopping performances.
The Czech Republic goalkeeper was always a vocal leader at Chelsea on and off the pitch. Cech is also sixth in the all time appearances list for Chelsea with 494 appearances to his name.
Cech kept 228 clean sheets during that time and has helped Chelsea win multiple trophies.
Petr Cech is the best Chelsea goalkeepers ever. Although he is no longer part of Chelsea FC goalkeepers.
Best Chelsea 11 of all time: Centre-backs
John Terry

John Terry is the best Chelsea defender ever. The Englishman was at Chelsea for close to 20 years!
Terry rose up through the youth ranks and became a Chelsea regular at a young age. When Jose Mourinho arrived, Terry was made captain.
Since 2003, Terry was captain of Chelsea for around 13 years. There is no doubt about it, Terry has to be on this list. Take a look at a more comprehensive list of our best defenders here.
Marcel Desailly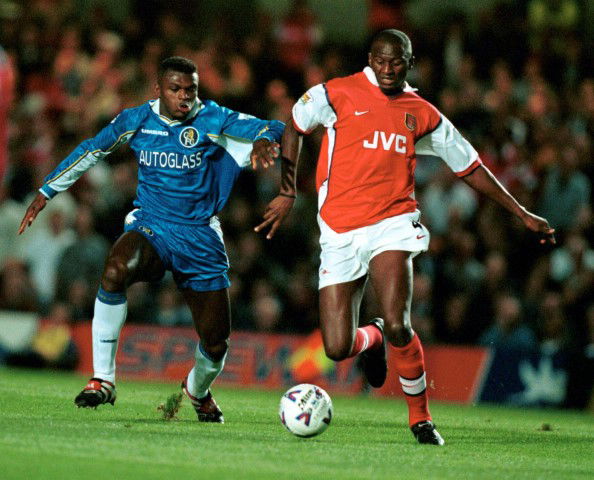 Desailly played for Chelsea from 1998 to 2004. The French centre-back was a formidable defender for the Blues during that time.
During his six years at Chelsea, Desailly won the FA Cup and made 158 appearances for the club.
He also captained Chelsea throughout most of that time and was seen as one of the leaders for Chelsea through the 90's and early 00's.
Desailly also played for and captained France for the World Cup in 1998 and the Euro Cup in 2000.
Best Chelsea 11 of all time: Left-Back
Ashley Cole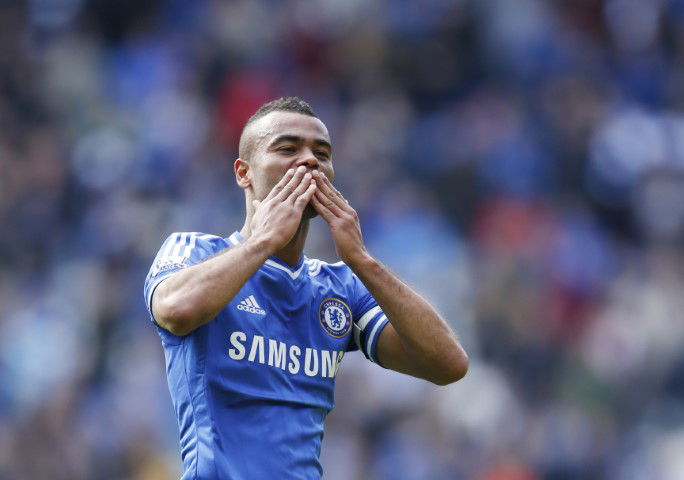 The English left-back has to make this combined Chelsea XI list. Cole is possibly one of the best left-backs ever in the Premier League, if not, the world.
Cole's stamina and speed were his two biggest assets. Cole could get up and down the touchline attacking and defending without catching a breath.
Cole was great at defending. In-fact, Cristiano Ronaldo once said that Ashley Cole was the hardest defender he had come across.
Cole joined Chelsea in 2006 and played 338 times for The Blues.
Best Chelsea 11 of all time: Right-back
Cesar Azpilicueta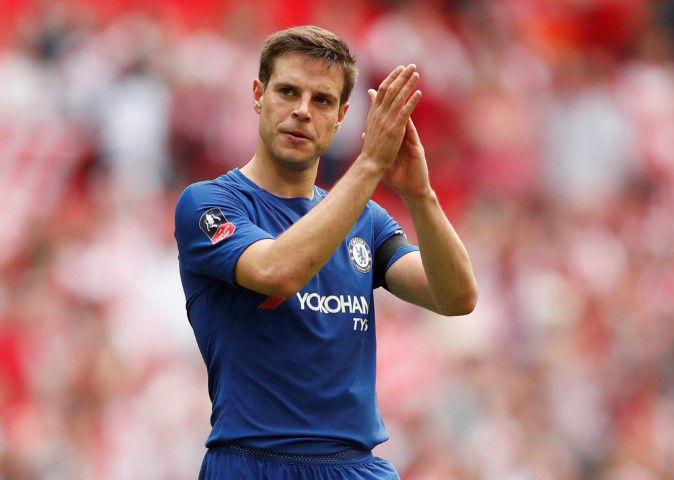 Azpilicueta started his Chelsea career as a right-back. But was then moved to left-back after his strong performances when Ashley Cole was injured. When Cole came back from injury, he couldn't get back into the team!
Not many players could displace Cole from a team, but if anyone can, it's Dave.
Azpi, or Dave as some fans like to call him, has been consistently Chelsea's best defender in the past few years. He has been so good that he can play three different positions- left-back, right-back or centre-back.
Under Antonio Conte, Dave has been magnificent as the right-sided centre-back in Conte's 3-4-3.
Azpi only cost Chelsea £7 million in 2012. What a bargain!
For a more comprehensive list of the best ever Chelsea defenders click here.
Best Chelsea 11 of all time: Defensive Midfield
Claude Makalele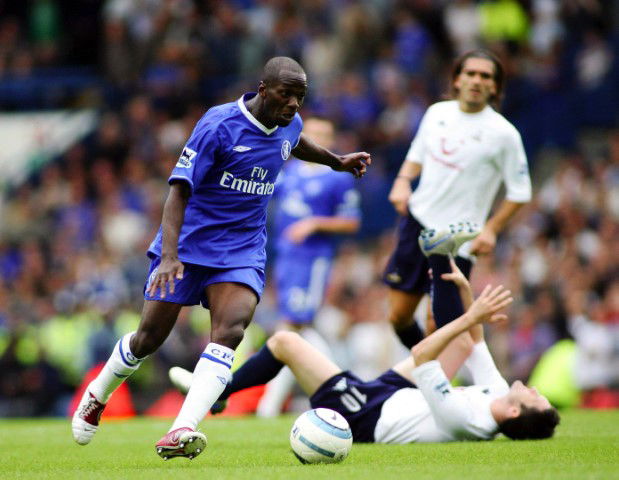 Claude Makalele was a revolution at Chelsea. He made the defensive midfield position his own. In-fact, he was so good, that the media and fans named the position after him! (The Makalele role).
Signed in 2003 for £16.8 million from Real Madrid, Makalele turned out to be a fantastic buy. He helped new manager Jose Mourinho to win the Premier League title in his first two seasons as manager.
Makalele was perhaps the most intelligent defensive footballer in the world. He could read what the opposition teams were going to do n a split second and react. A great tackler and defender, he was the perfect defensive screen in front of the defense. Makalele is also on our best ever Chelsea midfielders list.
DM: N'Golo Kante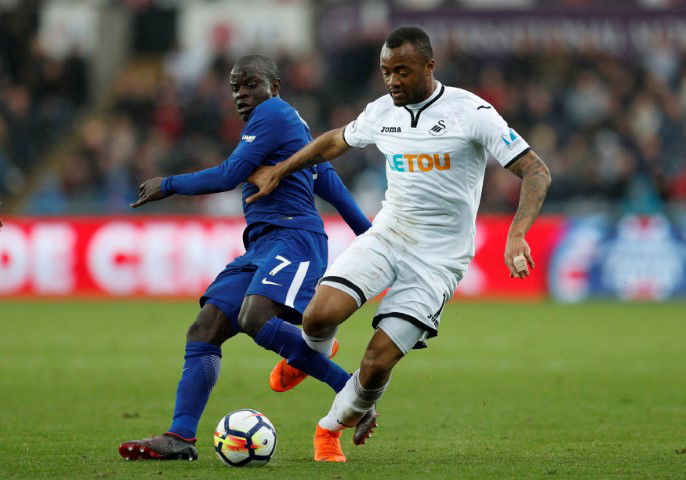 The only player who could have replaced Claude Makalele in the end would be N'Golo Kante.
Kante has been fantastic ever since joining Chelsea from Leicester.
Kante is one of the only players to have won the Premier League two times in a row with different clubs. Additionally, Kante won PFA Player of the year in 2016/17 for his performances for Chelsea.
There's no question that Kante is the best defensive midfielder in the world right now. Kante is on our comprehensive best ever midfielder list too.
Best Chelsea 11 of all time: Centre-mid
Frank Lampard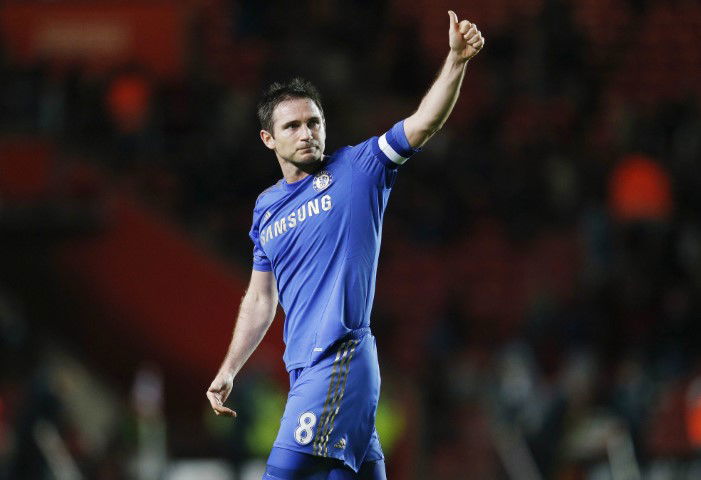 There's no argument, Frank Lampard is the best ever Chelsea midfielder. The Englishman has won it all with Chelsea. The Premier League, FA Cup, League Cup, Champions League and so on…
Lampard was exceptionally good with doing late runs into the opposition box to score a goal. His timing and instinct to be in the right place at the right time always, was second to none. This is shown by the sheer amount of goals he scored. To this day, Lampard is the all time leading goal scorer for Chelsea with 211 goals. He outscored great strikers in the past and he was a midfielder! Enough said.
Best Chelsea 11 of all time: Left-wing
Eden Hazard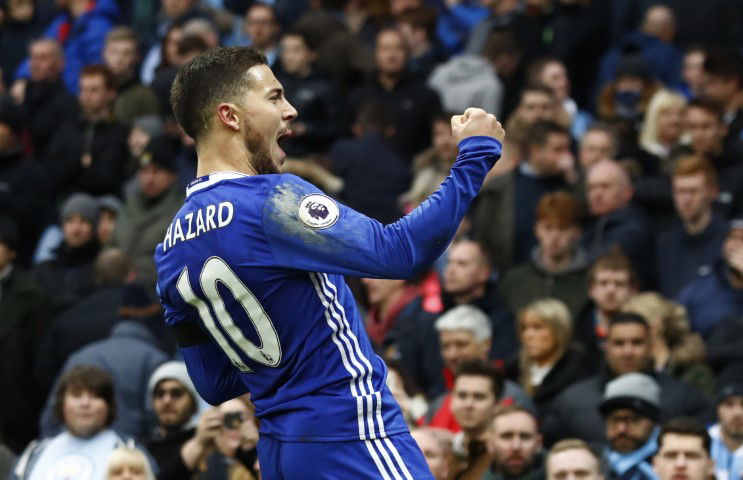 Hazard may have come under scrutiny by Chelsea fans recently but on his day, he's Chelsea's best player. Unfortunately, this season, Hazard can disappear at times.
But he s still the best Chelsea player since Frank Lampard left. Hazard has that creative spark that he can just turn on at will. He can beat defenders with a simple turn of his body or feint one way and go the other. The thing i like about Hazard is that he doesn't use fancy step overs or tricks like Ronaldo, but just simple running with the ball and change of pace to beat defenders.
Hazard is Chelsea's top goal scorer this season with 16 goals in all competitions. The Belgian has to be in our Best Chelsea XI of all time.
Best Chelsea 11 of all time: Right-wing
Gianfranco Zola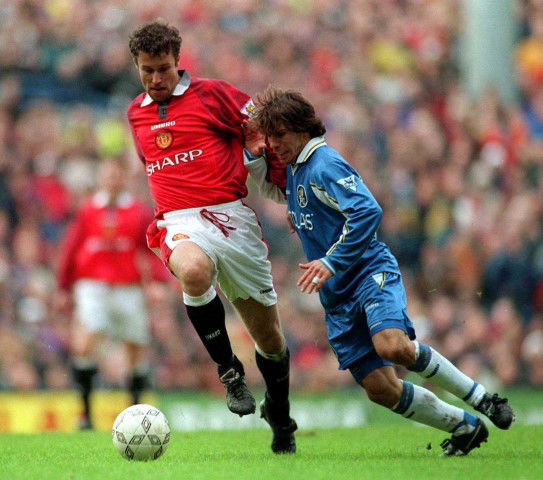 Gianfranco Zola was voted Chelsea's best ever player in 2003. That shows how much the little Italian wizard was loved at Stamford Bridge.
Zola joined Chelsea in 1996 and for £4.5 million. He went on to make 311 appearances for Chelsea, scoring 80 times.
The Italian made the shirt number 25 famous at Chelsea and no player is yet to wear that shirt since. Zola was incredible with the ball at his feet. He could dribble past defenders like they were a statue. He was basically the 90's version of Eden Hazard. Zola had to be in our Best Chelsea XI of all time.
For a more comprehensive view of the best ever Chelsea midfielders click here. 
Best Chelsea 11 of all time: Striker
Didier Drogba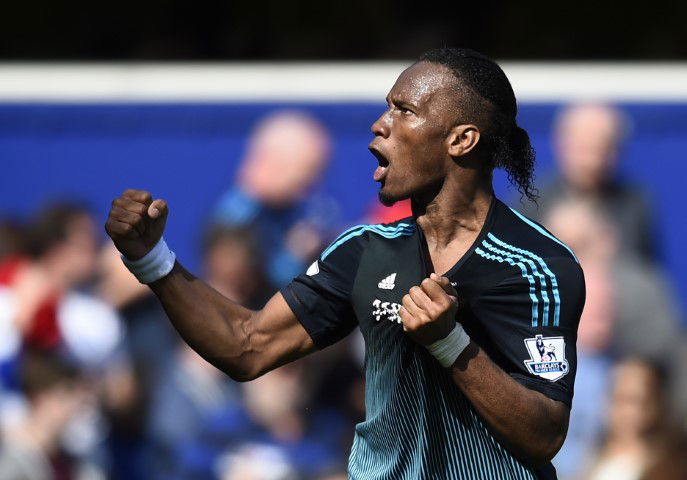 This one was a hard one. Because I could only choose one striker in this formation. There have been so many great strikers down the years.. Peter Osgood, Bobby Tambling and Kerry Dixon and so on..
But in the end, I had to go with Drogba. Now, I may be a bit biased as I grew up watching Chelsea with Drogba scoring a ton of goals. But you can't deny that Drogba is one of the best ever Chelsea strikers.
The Ivorian has won it all with Chelsea. Drogba scored the last minute equalsiing goal against Bayern Munich in the Champions League and scored the winner in the penalty shoot-out. He's won the Premier League. The FA Cup etc etc.
Furthermore, Drogba has this unreal quality of scoring in big matches. Drogba was always a big game player. Some of his goals were just mesmerising.
We also have a more comprehensive list of the greatest ever Chelsea strikers here.
Just as a small comparison here, we are also putting the worst Chelsea eleven,
Formation: 4-2-3-1
GK: Hilario
RB: Zappacosta
CB: Ben Haim
CB:  Boulahrouz
LB: Kenedy
CDM: Bakayoko
CDM: Veron
CAM: Benayoun
LW: Mutu
ST: Falcao
RW: Shevchenko
See also…
Greatest Chelsea midfielders of all time