Top 5 Most famous Chelsea players ever
Chelsea FC most famous players ever? Most popular Chelsea players of all time? Who is the most famous player ever at Chelsea? Here we look at the most famous Chelsea players ever! Which Blues player was the most popular? Well we're going to find out. Watch & Bet Here =>

Most popular Chelsea players of all time
Most famous Chelsea FC player? The Most popular Chelsea FC player? There have been many famous and popular Chelsea players over the years. Many former Chelsea players have become synonymous with the Chelsea name. Players like Frank Lampard and John Terry are two obvious recent examples. While older players like Peter Osgood is another. Watch & Bet Here =>
Top 5 most famous and popular Chelsea players ever and of all time
So who are the most famous Chelsea players ever? Well we've picked the top five most famous of all time. We have picked these players based on their all-time appearances for the club, goals scored, influence on the club and their popularity. So here we go with number five…
5. Gianfranco Zola is one of the most popular Chelsea players of all time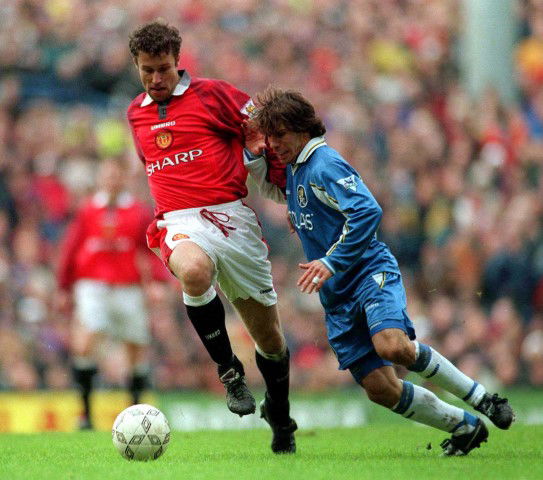 Gianfranco Zola is one of the most famous Chelsea players ever. Zola reigned king at Stamford Bridge from 1996 to 2003. The Italian was so popular that he was voted Chelsea's greatest ever player in 2003. Zola was a combination of Eden Hazard mixed with Diego Maradona.
The Italian scored 80 goals in 311 appearances for Chelsea.
Zola was a magician with the ball at his feet. He could do anything. He would twist and turn and could pass a defender with ease. Some of his goals were just mesmerising! Before Zola, Chelsea weren't known as a team with great technicians and dribblers. They were mostly known as a team with tough players like Eddie Mcreadie, Dennis Wise and Ron Harris. But Zola changed that perception of Chelsea with his skills.
He was so good, that when Roman Abramovich took over, he desperately wanted Zola to stay. The Russian even offered the 35-year-old a higher pay. But Zola had already agreed to join Cagliari in Italy via a verbal contract and wouldn't go back on his word. Rumour is; Roman Abramovich even tried to buy the whole Cagliari team just so he could have Zola play for Chelsea one more season!
4. Peter Osgood is one of the most famous Chelsea players ever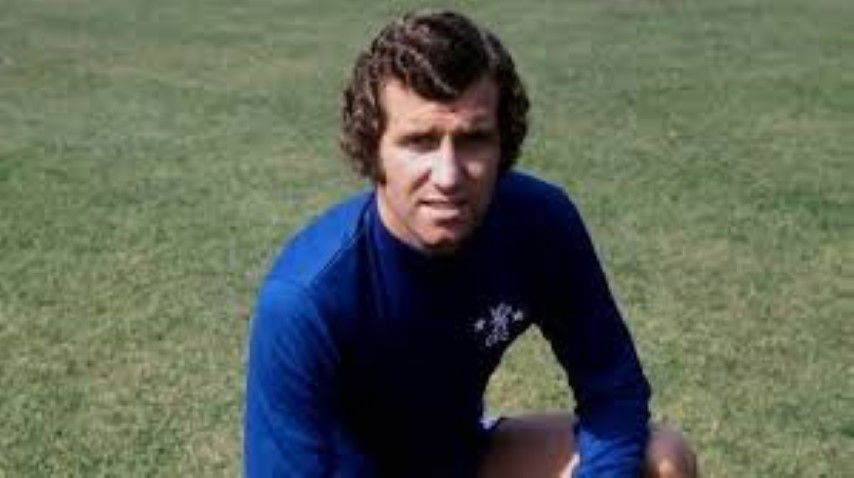 Peter Osgood is one of the most famous Chelsea strikers ever. Osgood was one of the best players in his day. The Englishman scored 105 goals in 289 appearances for The Blues.
Osgood played for Chelsea from 1964 to 1974. He was the most well known Chelsea player at the time. Osgood later returned to Chelsea in 1978 for one season.
Osgood was a great technician with the ball. He could get past opponents easily enough and scored some beautiful goals. To this day, there is a statue of Osgood outside Stamford Bridge.
3. Didier Drogba is one of the most famous Chelsea players of all time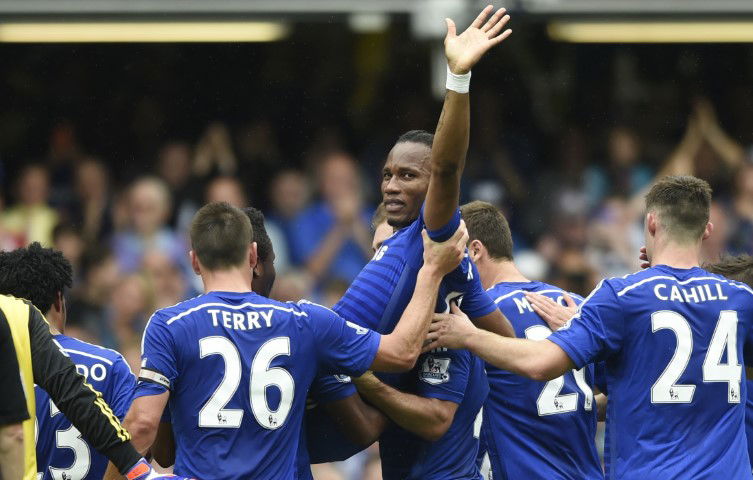 Didier Drogba is one of the most famous Chelsea players ever. Drogba was part of the new Roman Abramovich revolution. The Ivorian has scored and won many important games for Chelsea. The goals he scored against Bayern Munich to win the Champions league in 2012 are what he's most famous for.
Drogba played 381 times for Chelsea (over two spells) and scored 164 goals. He is the fourth highest all time goal scorer for the Blues and the highest foreign goal scorer.

2. Frank Lampard is one of the most popular Chelsea players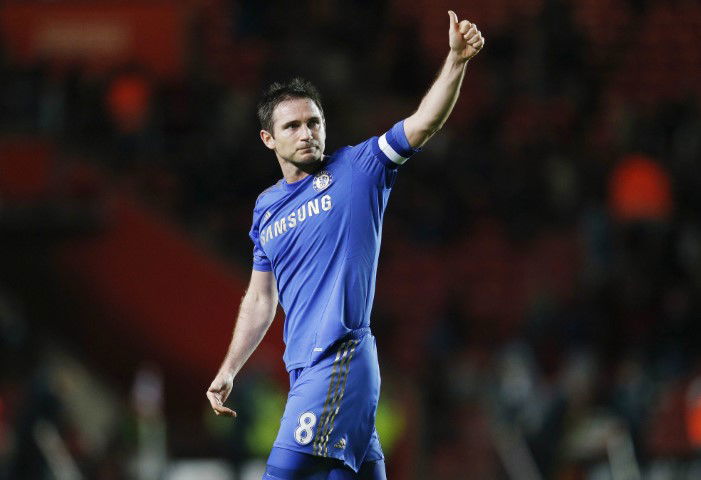 Frank Lampard's records and trophies are too many to count on this list he was that good. The Englishman is known as one of the greatest ever midfielders in the Premier League and the world. And he is widely regarded as one of the greatest ever Chelsea players.
Lampard is one of the highest goal-scoring central midfielders in the world. Super Frank has made 648 appearances for Chelsea and scored 211 goals. This makes Lampard the highest ever goal scorer for Chelsea. He was a midfielder! Lampard is also fourth on the list of all-time appearances records at Chelsea.
1. John Terry is the most famous Chelsea player ever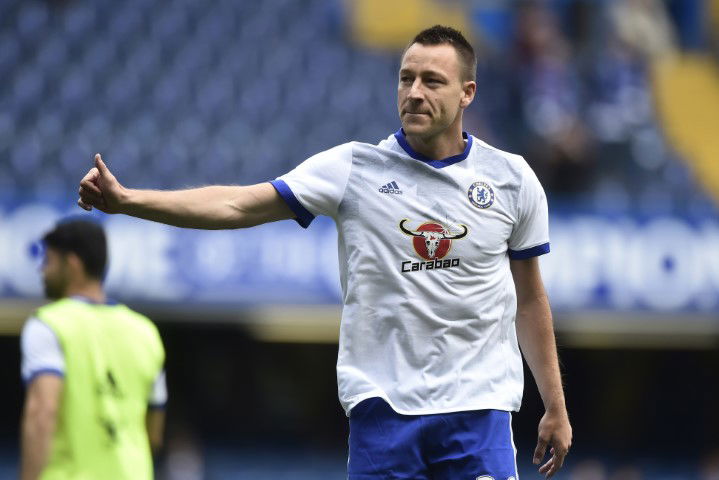 It had to be John Terry. The English centre-back played for Chelsea for almost 20 years! Terry is third in the all time appearances list for Chelsea too with 717 appearances. Terry played for Chelsea from 1998 to 2017. He has amassed all kinds of records, individual awards and trophies.
Terry has won the Champions League, the Premier League trophy five times, and the FA Cup five times among other trophies. Terry is considered Chelsea's most famous player ever.
The Englishman moved to Aston Villa at the end of the 2016/17 season as it was clear he was not a starter anymore. Terry is in the Championship team of the year as he played fatalistically for Villa. Terry was also made captain of Aston Villa just in his first season, such is his influence and leadership qualities.
The Englishman is a born leader. He is also the best defender in the Premier League ever.
Honourable mentions – other great and famous Chelsea players!
Because this was top five list- many great and famous Chelsea players missed out. I would feel bad for not mentioning them so here goes…
Peter Bonetti
Was a goalkeeper for Chelsea from 1959 to 1979. Bonetti is second on the all-time appearances list for Chelsea with 729 appearances.
Ron 'Chopper' Harris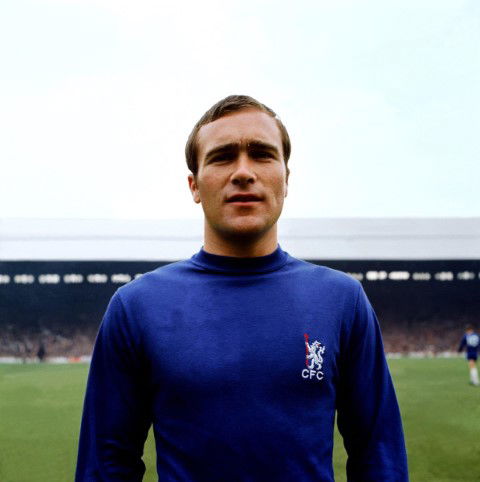 Harris made the all-time most appearances ever for Chelsea with 795 games for the club. Harris was famous for his tough defending- thus his nickname Chopper.
Jimmy Floyd Hasselbaink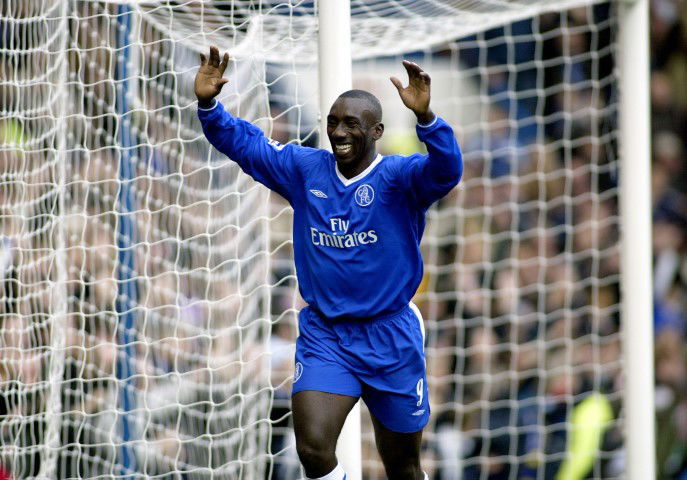 Hasselbaink scored a lot of goals for Chelsea prior to the Roman Abramovich era. The Dutch striker played from 2000 to 2004 and scored 88 goals in 177 appearances for the Blues.
Dennis Wise
Wise was a great central midfielder for Chelsea from 1990 to 2001. He made 445 appearances for Chelsea and is considered one of the most famous Blues players.
Current team
Cesar Azpilicueta has been one of the better players for Chelsea and Dave is extremely popular among Chelsea fans. He is always giving it his all for the Blues. The veteran defender has entered the final 18 months of his Blues contract and is currently the longest-serving player at Stamford Bridge. The Spaniard has won several trophies with the West London club and is expected to depart this summer.  Watch & Bet Here =>
See also…