Top Five most aggressive Chelsea players ever
The most aggressive Chelsea players ever? Most intimidating Chelsea players? Fearless Chelsea players? Tough Chelsea players? Here we are going to look at the Top five most aggressive Chelsea players ever! Players like Ron "Chopper" Harris and John Terry should come to mind when you think of aggressive Chelsea players. But which other Chelsea players were tough as nails?
Here we will look at the most aggressive Chelsea players ever. This will be done based on purely their character and their playing style- but we will use stats such as red cards, tackles made, aerial duels etc to support our argument. (stats from Whoscored)
Top 5 chelsea most aggressive players
So here are the Top Five most aggressive Chelsea players ever
5. Branislav Ivanovic (2008-2017)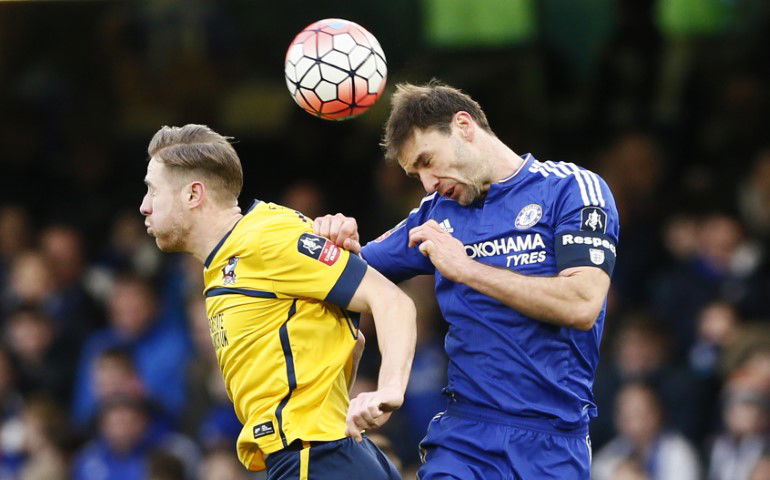 Branislav Ivanovich was a loyal Chelsea servant from 2008 to 2017. That's ten years at the club. Sometimes I think he didn't get the love and respect he deserved from fans. Ivanovich was a tough strong centre-back who was converted into a right-back. And his lack of pace down the wings never really showed until later on in his career. Ivanovich was always getting up and down the touchline putting in crosses and tracking back. And when we needed him at centre-back he played well there too.
Ivanovich was also a fearless player. He was never afraid of 50/50 challenges in the air or on the ground. He just had that aggression about him that not many current Chelsea players have. The big Serbian was an intimidating figure in the defence. His career average of 2.3 aerial duels won per-game is testament to that.
Ivanovich has acquired 65 yellow cards and two red cards since 2009. This shows how aggressive he can get!
4. Didier Drogba (2004-2012) (2014-2015)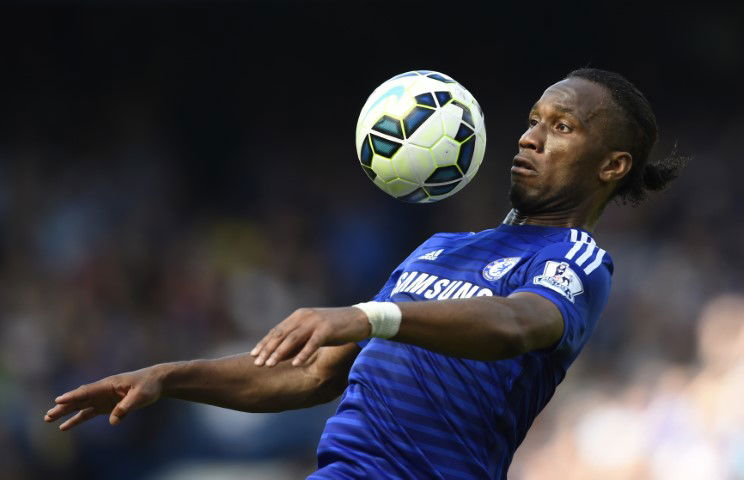 Didier Drogba was never afraid of the physical aspect of the Premier League. He used to bully opposition defences and would almost always win the ball in the air and hold it up for Chelsea. Drogba just had that aura about him that not many players had. He was a special type of player that Chelsea were lucky to have. Constantly winning games for Chelsea and never afraid of a physical battle, Drogba was surely one of the most aggressive Chelsea players ever.
From 2009 to 2016, Drogba managed to get 34 yellow cards and three red cards due to his aggressive nature. The Ivorian has also made an average of 2 aerial duels won per-game since 2009.
3. John Terry (1998-2017)

Captain. Leader. Legend. John Terry was all of those things at Chelsea. Terry was also one of the most aggressive Chelsea players ever.
The Englishman was always winning aerial battles with strikers and would often bully opposition strikers out of the game. Through his physical nature, his defensive intelligence and positioning he was always stopping the opposition from playing their way.
Additionally, Terry was never afraid to put his own body on the line to block a hard driven shot at goal. In-fact I can't count the number of times I've seen Terry get hit in the face by a shot or throwing himself at it to protect the goalkeeper. Terry was never afraid of anything on the pitch including opposition players.
In-fact, since 2009, Terry's career average of 2.3 aerial duels won per-game shows he wasn't afraid of getting his head to the ball no matter what.
Terry has also accrued 38 yellow cards and four red cards since 2009.
2. Diego Costa (2014-2017)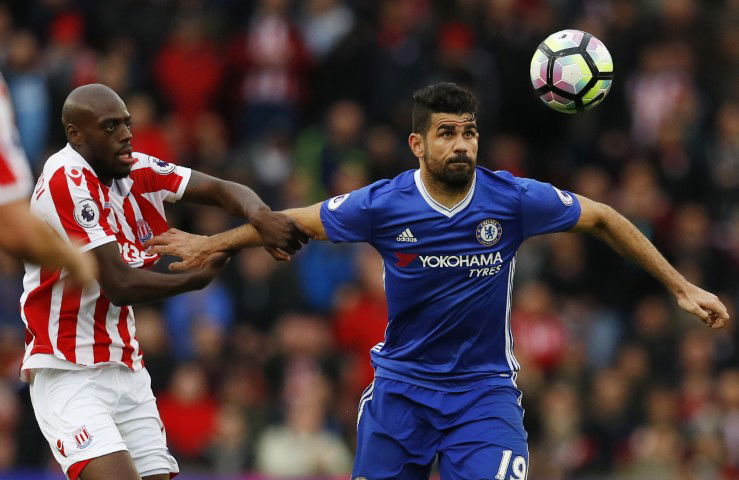 Diego Costa has to be one of the most aggressive Chelsea players ever right? Costa was one of those players that everybody hated apart from Chelsea fans. Costa would haunt opposition defences with his physique and strength. Additionally, Costa was never afraid of a fight and would go toe-to-toe with anybody that had the audacity to upset him.
Costa was just a constant presence up front for Chelsea that we have missed ever since. His mere presence put defenders off which allowed other players like Eden Hazard to flourish. Costa gave Chelsea space by occupying two or three defenders on his own. We have missed that and it's clear Alvaro Morata is not one of those strikers.
This has been Chelsea's biggest downfall this season I believe. Conte has tried to keep the same target-man type of system which doesn't work with the strikers we have. Morata- through no fault of his own- is just not that player and Chelsea should have changed the way they played to accommodate him. But they haven't and we are now fighting for a place in the top four.
Costa has accrued 78 yellow cards and three red cards since 2009. He also scored 59 goals in 120 appearances.
1. Ron 'Chopper' Harris (1961-1980)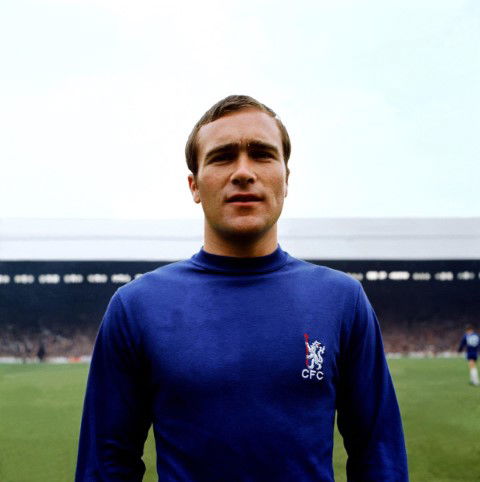 He gets on this list based on the name Chopper alone. Ron Harris was a great Chelsea defender through the 1960's and 70's. Nicknamed Chopper for his tough defending and no-nonsense attitude, Harris was a fearsome opponent.
From 1961 to 1980, Harris played a record 795 times for Chelsea and scored 13 goals. He is on the list of the Chelsea players with the most appearances. 
Harris was known for his rough tackling and had a reputation as one of the most aggressive defenders ever. So that's why Harris is number one on our most aggressive Chelsea players ever list.
The Englishman even stayed loyal to Chelsea through the years they got relegated in the 70's multiple times.
Current team players
The introduction of Maurizio Sarri has seen Chelsea change their style from a hard-tackling defensive unit to a smooth attacking machine, although with a bit of tinkering still to do. This has seen Chelsea become an extremely well disciplined side under Sarri. Antonio Rudiger is the highest booked player so far with only 6 yellow cards. No one has been sent off for Chelsea this season.
See also…
Top 5 Chelsea players with the most tackles this season 17/18
The best Chelsea strikers of all-time
Chelsea games with the most red cards
Chelsea games with the most yellow cards