Top 5 most hated Chelsea players
Most hated Chelsea players? Who are the most hated Chelsea players? Most unlikable Chelsea players? Which Chelsea players are the most hated by football fans? Well we're going to create a list of the top five most hated Chelsea players ever. Watch & Bet Here =>

Top 5 most unliked Chelsea players ever
Many players have come and gone at Chelsea. Some players created a legacy for themselves. While others created a legacy for being the most hated Chelsea player. This list will include the most hated Chelsea player ever.
Note: Some players have been included because they were hated by other rival fans while some are hated even by Chelsea fans.
So here are the top five players hated the most at Chelsea…
5. Most hated Chelsea players: Diego Costa

Why Diego Costa is considered as one of the most hated Chelsea players
Most Chelsea fans loved Diego Costa. But a large majority of Premier League fans hated him. Costa was constantly getting in opponents' faces, causing fights, shoving players over etc. Basically, he would do anything to win. Unfortunately, Chelsea have missed that nasty side to their game this season. That could be why we're currently fifth.
Costa gave Chelsea an aggressive edge while also giving Chelsea goals. Somethings The Blues have badly missed this season. Alvaro Morata just hasn't done it for Chelsea. Costa has to be regarded as one of Chelsea's best ever strikers despite only spending three years here.
Costa is possibly one of the most aggressive Chelsea players ever. And Chelsea fans loved him for it. Watch & Bet Here =>
4. Most hated Chelsea players: Vinnie Jones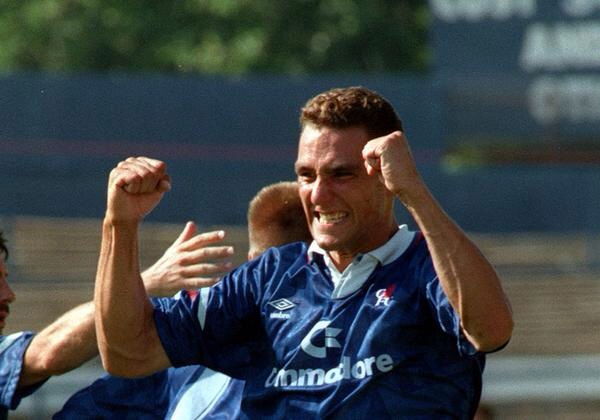 Why Vinnie Jones is considered as one of the most hated Chelsea players
Vinnie Jones is now an actor and has starred in many British and American films. But people forget he actually used to be a footballer. And he used to be a Chelsea footballer. Jones played from 1991 to 1992.
He was known as one of the most roughest and dirtiest players which in the end got him typecast as the "football hard man" in movies.  But most rival fans hated the man. He received a lot of flak for a video he presented called "Soccer's hard men". He basically told budding footballers how to kick and hurt other footballers.
Jones has appeared in such films as; Snatch, Lock Stock and Two Smoking Barrels and gone in 60 Seconds. He also portrayed a football thug in the American film EuroTrip.

3. Most hated Chelsea players: Dennis Wise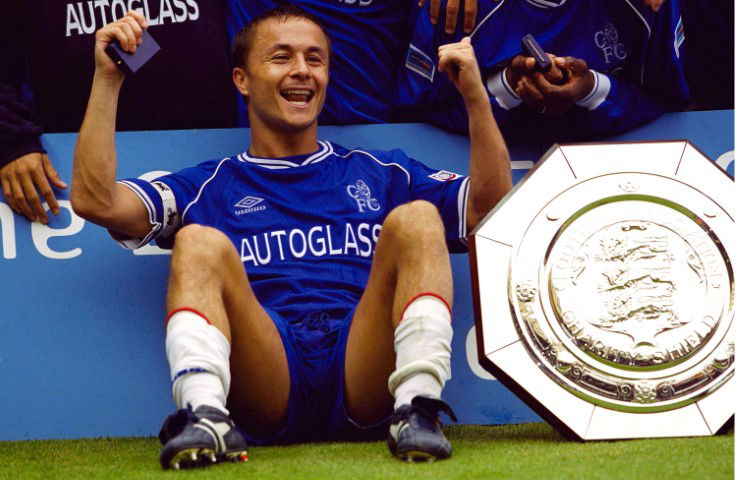 Why Dennis Wise is considered as one of the most hated Chelsea players
Dennis Wise represented Chelsea from 1990 to 2001 playing 332 times in the league. The midfielder was known as a troublemaker on the field and would start many fights. Not only that but Wise has been involved in controversy off the field too.
He was arrested and charged for assaulting an elderly taxi driver in 1995. Wise was sentenced to three months in prison it was that bad. Although he had the conviction quashed on appeal. The Englishman also bit the arm of Real Mallorca defender Elena Marcelino in 1998. Wise had a habit of picking up a lot of red cards during his time at Chelsea. Wise is third on the all time most red cards list for Chelsea with four red cards in the league.
While he wasn't popular among rival fans, Wise is still regarded as one of the best ever midfielders for Chelsea.
2. Most hated Chelsea players: Ashley Cole

Why Ashley Cole is considered as one of the most hated Chelsea players
Probably almost every Arsenal fan hated Ashley Cole after he left the Gunners for Chelsea in 2006. Many fans claim Cole left for a bigger paycheck while Cole always maintained it was because he wanted to win trophies. Either way, Arsenal fans still hated him.
Cole earned the nickname "Cashley Cole" after that and he was routinely booed by Arsenal fans whenever he played against them. Cole was even charged and found guilty by the FA for making contact with Chelsea prior to his move to the Blues. He was fined £100,000 for this. Cole even attacked Arsenal afterwards in his autobiography claiming that the Arsenal board had treated him as a 'scapegoat' over the move.
Cole also made the news for the wrong reasons in 2008 after allegations emerged that he had cheated on his wife singer Cheryl Cole. It was claimed he had affairs with three other women during his marriage, They divorced in 2010 when Cole had allegedly cheated once again. This is why Cole is disliked by so many football fans.
Cole is still regarded as the best left-back in the Premier League ever.
1. Most hated Chelsea player: John Terry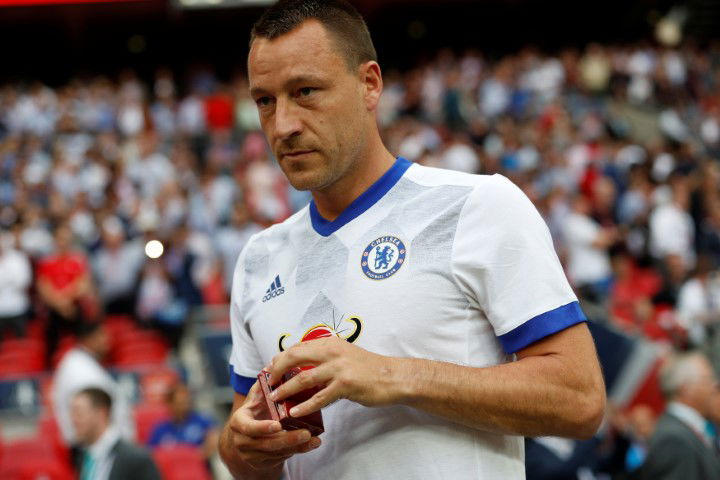 John Terry is considered as the most hated Chelsea player
While he's loved and adored at Stamford Bridge, and rightfully so, John Terry is also one of the most disliked players in world football.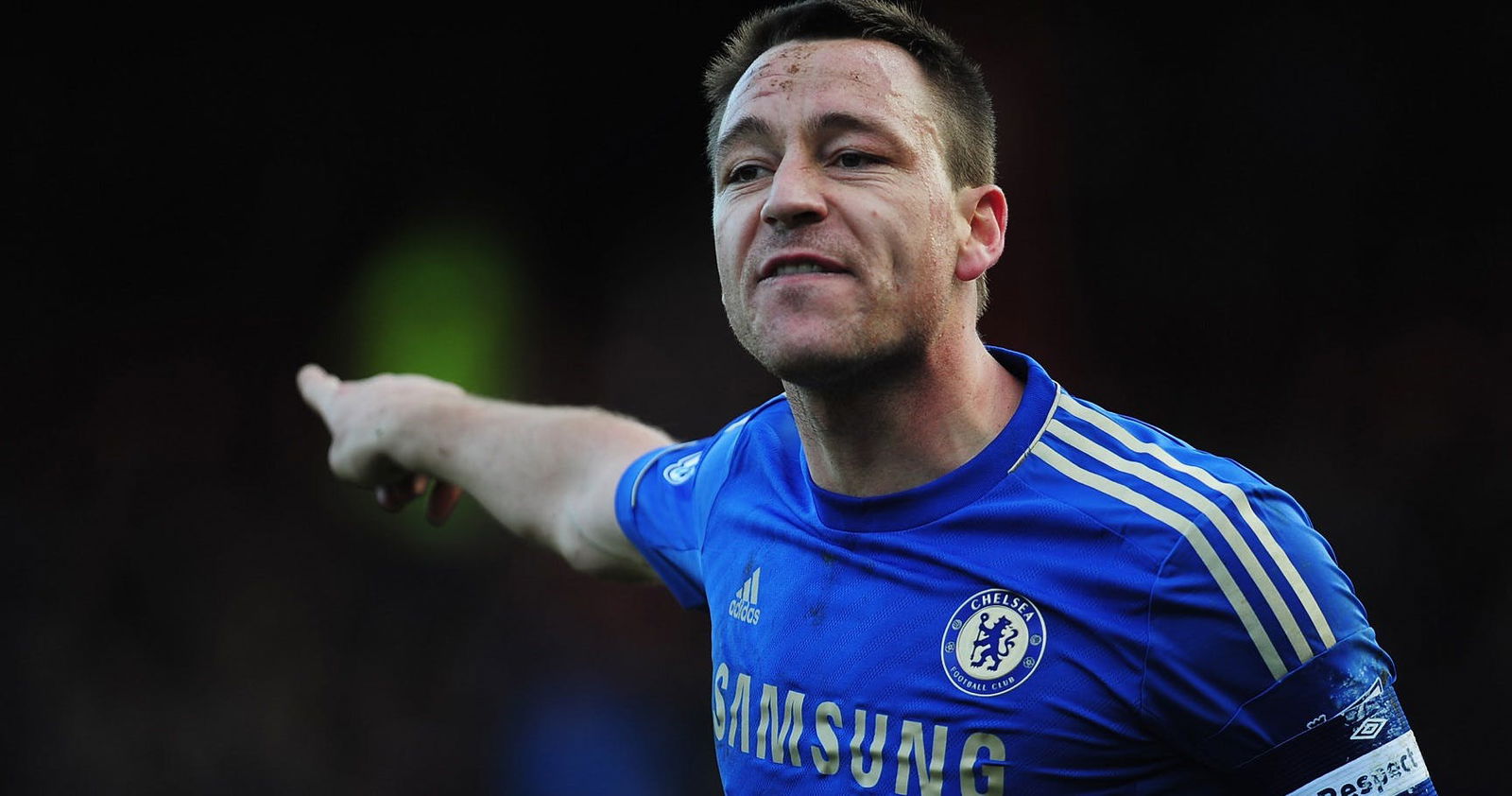 First reason why John Terry is considered as the most hated Chelsea player!
Terry may be a legend at Chelsea after his almost 20 years at the club. But Terry has been involved in many scandals. Firstly, there's the whole alleged racism incident when he reportedly called Anton Ferdinand "a black c**t." Terry was found guilty by the FA and fined for this incident.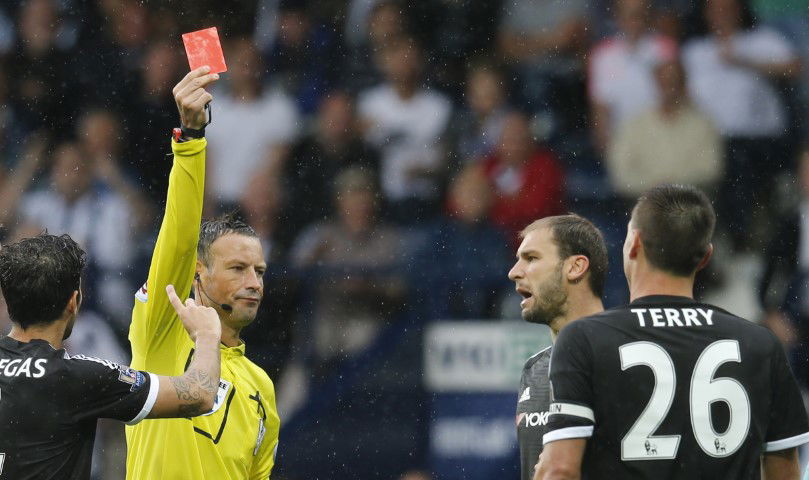 Did John Terry call Anton Ferdinand a Black C*nt?
Second reason why John Terry is considered as the most hated Chelsea player!
Secondly, Terry also slept with teammate Wayne Bridge's wife in 2010 while Terry was also married himself. Although it seems that Bridge and his wife were separated at the time, but that doesn't make things much better.
Lastly, Terry has often been involved in many rows on the field and to this day has the record for earning the most red cards at Chelsea.
John Terry is still regarded as the best defender ever in the Premier League and for Chelsea. Watch & Bet Here =>

Most hated Chelsea player: Hakim Ziyech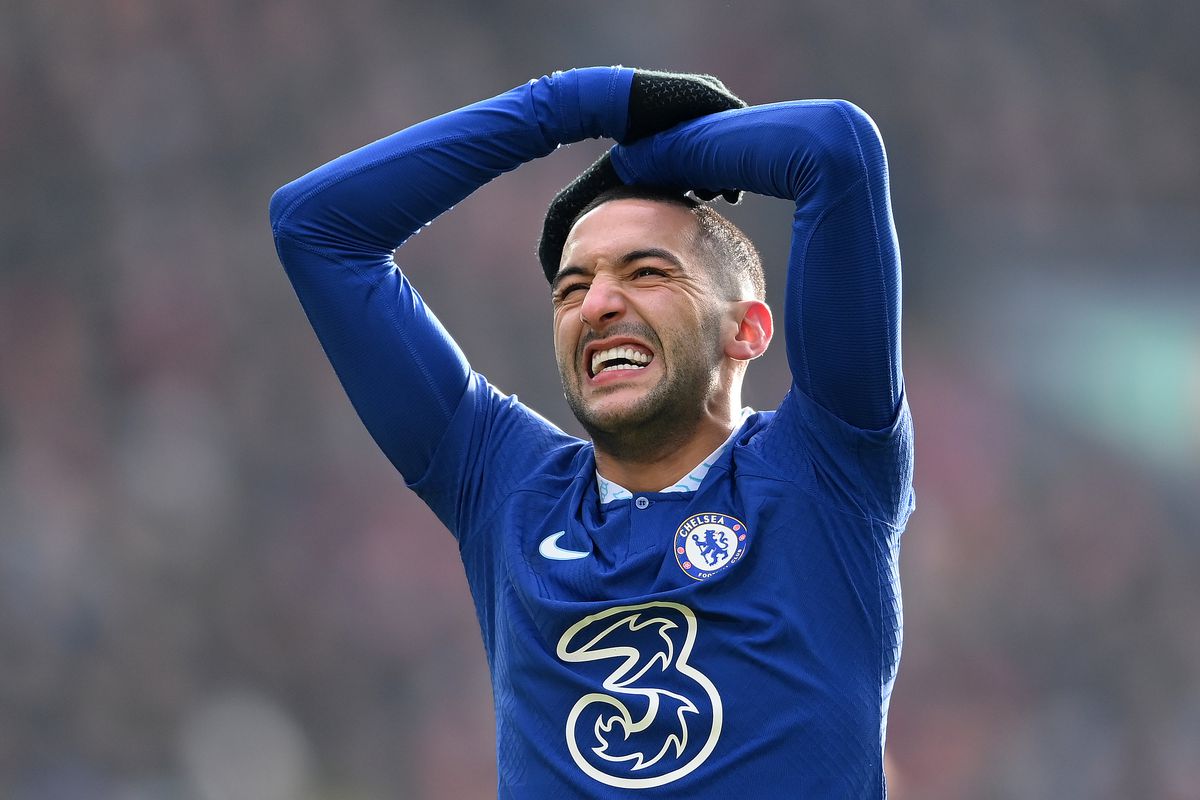 The Moroccan international has been a disaster signing for the Blues who has always produced the best results on the pitch. He was almost close to joining PSG in the January window but a move failed to materialise in the final hour.
He has struggled immensely this campaign as he managed to create only an assist in 18 outings and has been pushed further back down the pecking order. The £33m winger doesn't appear to be in Potter's plans moving forward and has been branded 'lazy' by the Chelsea fanbase.
See also…