Liverpool travel to Stamford Bridge tonight to maintain their 100% record in the Premier League this season. Liverpool have won all five PL games and sit at the top of the league table. Chelsea sit on seventh with two wins out of 5 games. 
Liverpool missed out on the league last season and are looking good as of now. Chelsea have a young squad and have been unpredictable this season.
Without further ado, let's take a look at the last five meetings between Chelsea and Liverpool :
1. Liverpool (p) 2-2 Chelsea (UEFA Super Cup) – 14th August, 2019
Goalscorers: Sadio Mane (48′, 95′) | Giroud (36′), Jorginho (101′)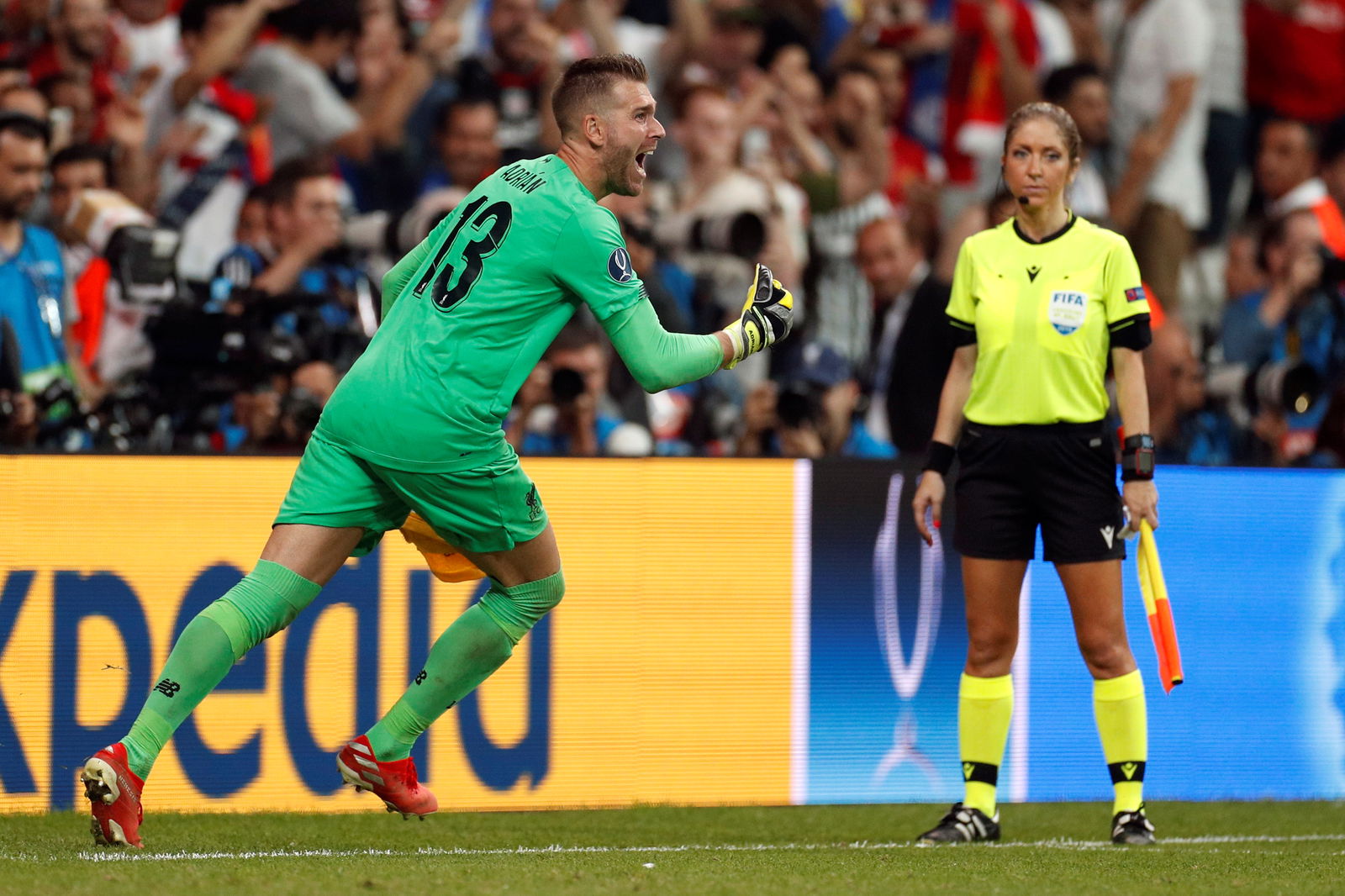 Liverpool clinched the UEFA Super Cup on penalties after a thrilling game which ended in a draw after extra time. The game ended 1-1 after 90 mins with goals from Giroud and Mane. Mane doubled the scoreline for Liverpool in the first half of extra time. Jorginho brought the Blues back by scoring a penalty and send the game to penalties. Adrian saves Tammy Abraham's penalty and Liverpool won the UEFA Super Cup.
 2. Liverpool 2-0 Chelsea (Premier League) – 14th April, 2019
Goalscorers: Mane (51′), Salah (53′)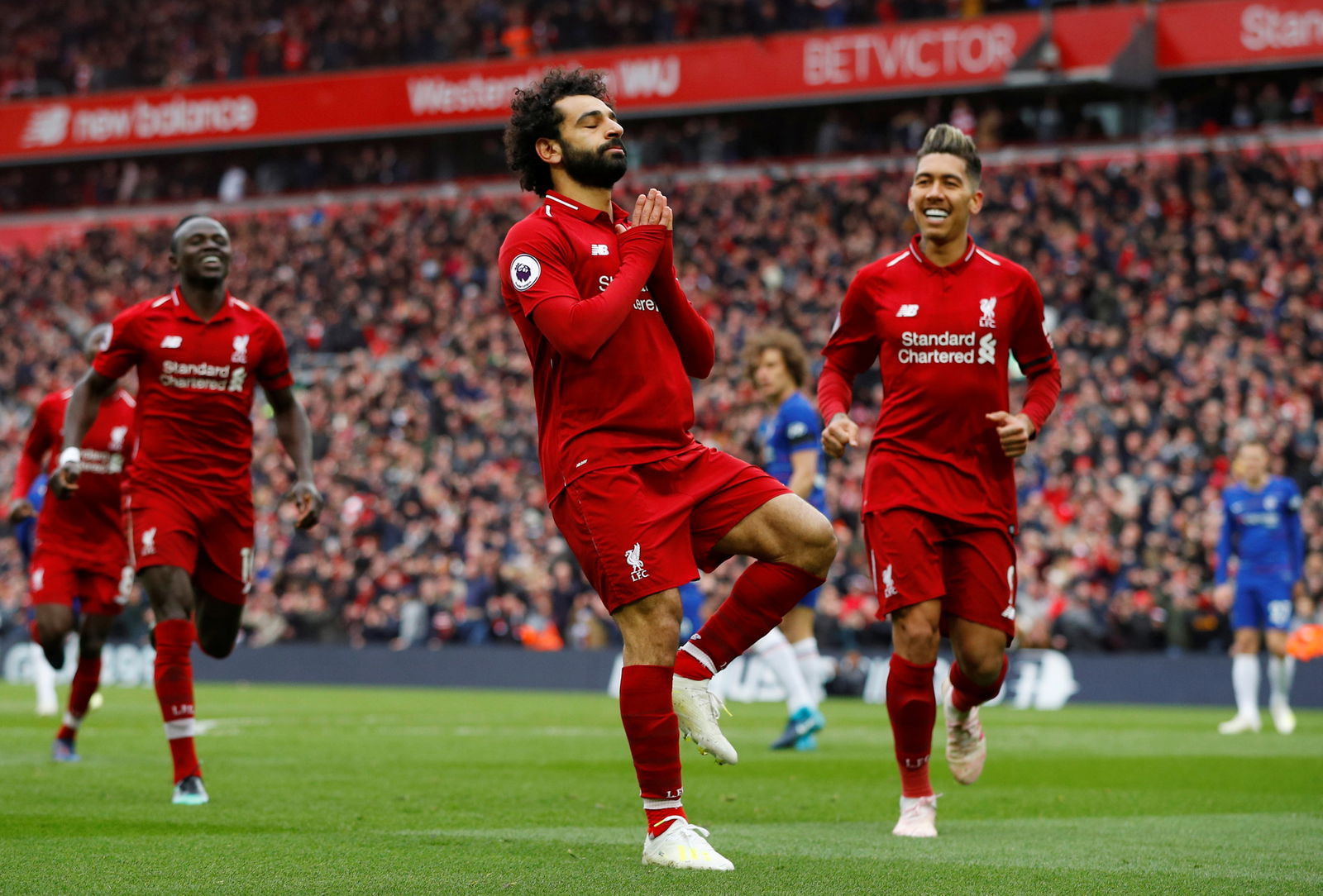 Liverpool won their first game against Chelsea at Anfield since 2012 when they beat the Blues 2-0. Mane and Salah scored in quick succession to hand Liverpool all three points. Liverpool reclaimed the top spot, albeit having played one game more than City.
3. Chelsea 1-1 Liverpool (Premier League) – 29th September, 2018
Goalscorers: Hazard (25′) | Sturridge (89′)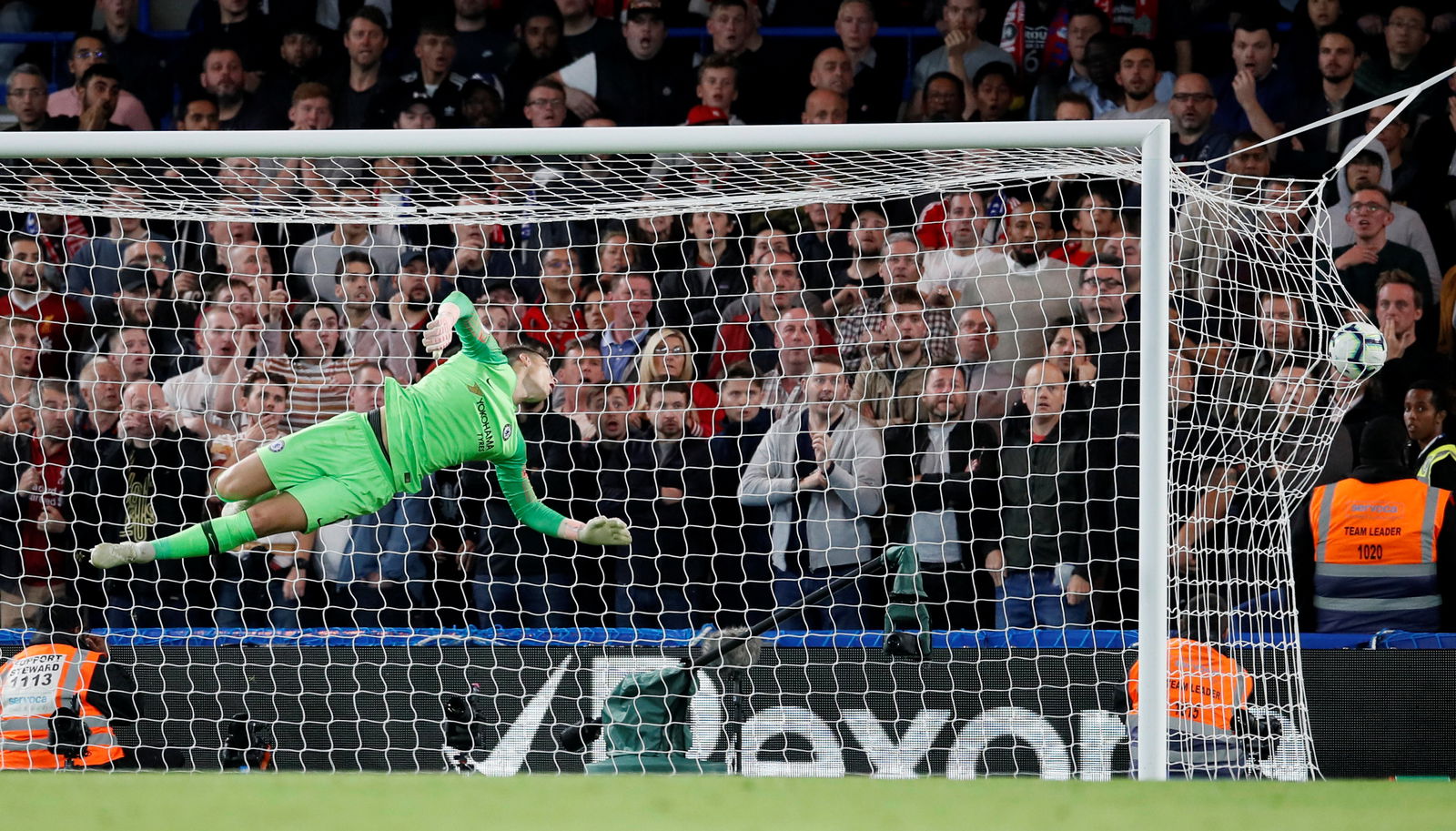 Daniel Sturridge cancelled out Hazard's first-half strike to help Liverpool maintain a 100% unbeaten record at the start of the 2018-19 season. Liverpool's winning streak came to an end whereas Chelsea were still unbeaten. Both Alisson & Kepa made some outrageous saves to keep their team in the game.
4. Liverpool 1-2 Chelsea (EFL Cup) – 26th September, 2018
Goalscorers: Sturridge (59′) | Emerson (79′), Hazard (86′)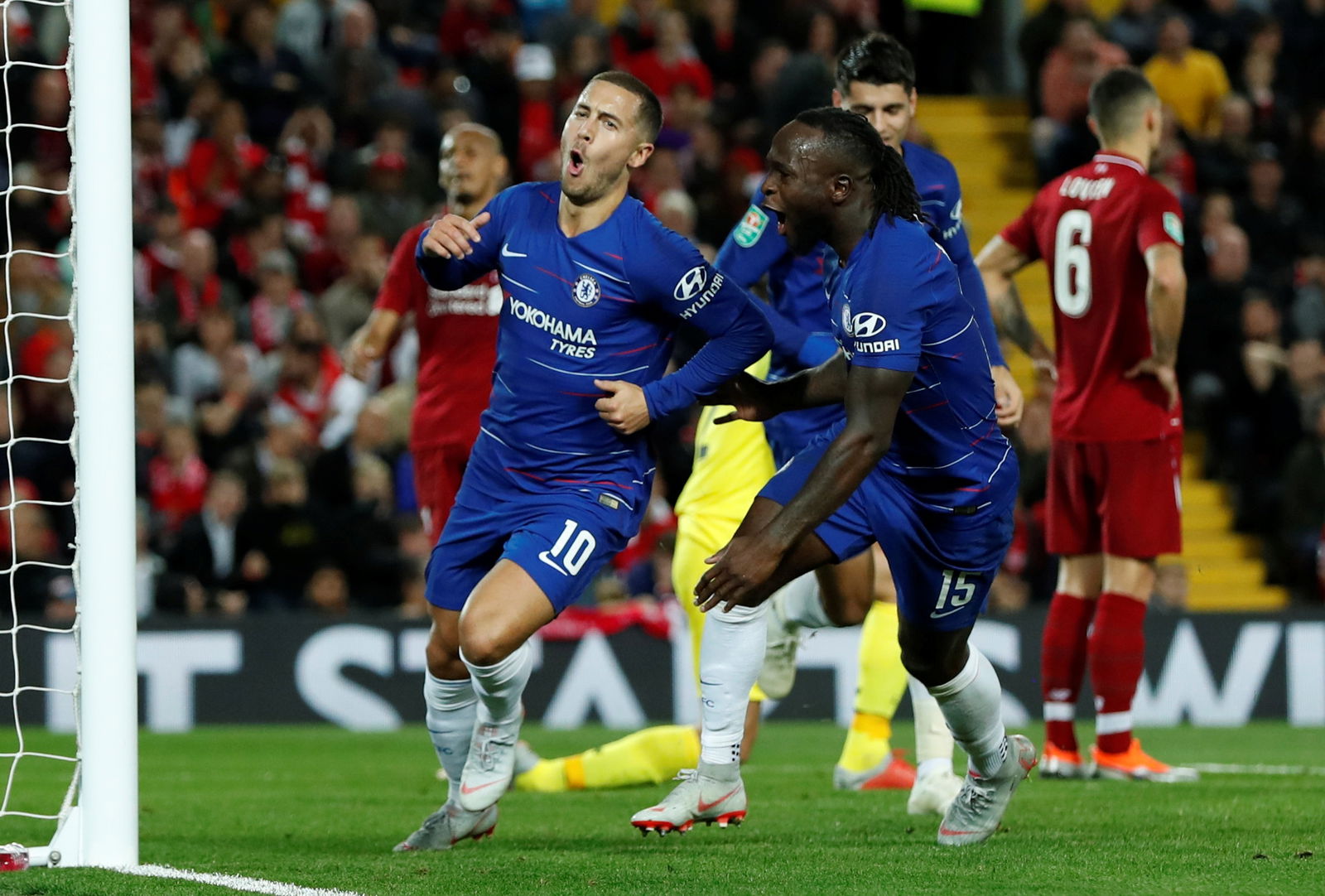 Liverpool were left frustrated as two goals in the last 11 mins ended their unbeaten run. A moment of brilliance from Hazard helped Chelsea win the game. They played each other again after 3 days in the Premier League, which ended in a draw.
5. Chelsea 1-0 Liverpool (Premier League) – 6th May, 2018
Goalscorer: Giroud (32′)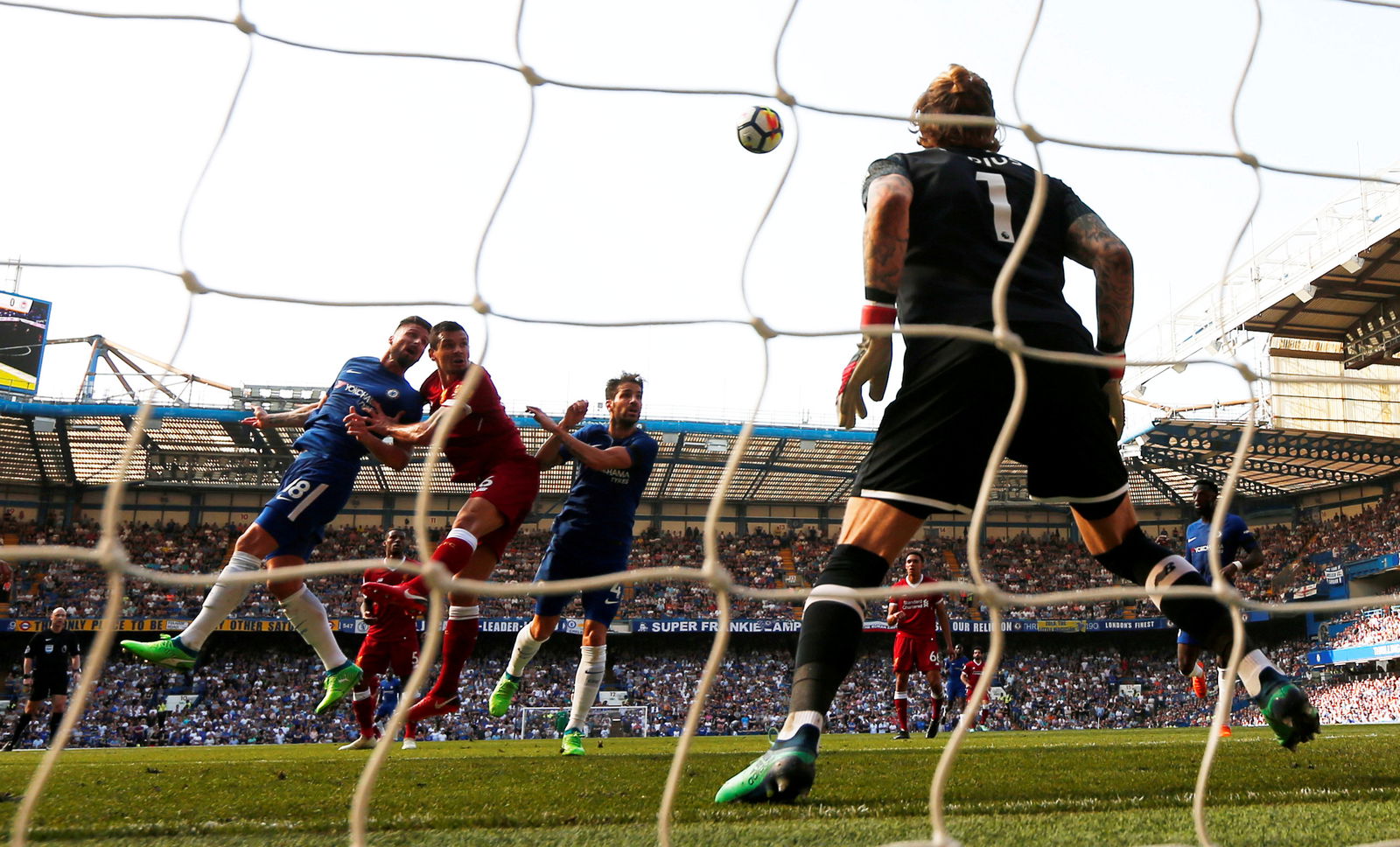 Giroud's first-half header was enough for Chelsea to grab all three points against Liverpool. Liverpool were the second-best side after an impressive first 10 mins from them. Kante & Cahill were amazing defensively too.