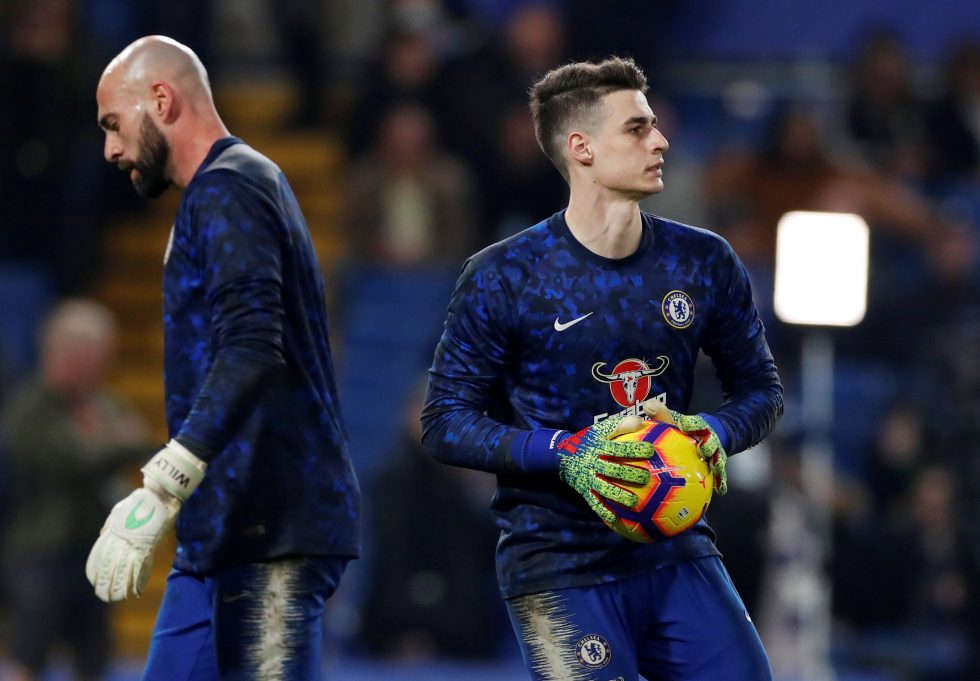 Chelsea FC goalkeepers 2022? List of Chelsea FC goalkeepers past and present? Here is our list of the current Chelsea FC goalkeepers 2022. Watch & Bet Here =>
Chelsea FC Goalkeepers 2022
What is Chelsea's goalkeepers' name? Chelsea Goalkeepers name? Chelsea FC have three goalkeepers in their squad. Spaniard Kepa Arrizabalaga is the number one choice. While former Senegal keeper Edouard Mendy is the second choice. Marcus Bettinelli from England is Chelsea's third keeper.
Chelsea goalkeepers list 2022
So here we take a look at the Chelsea FC goalkeepers 2022.
Chelsea squad goalkeepers – Edouard Mendy
Shirt Number: 16
Position: Goalkeeper
Born: March 01, 1992
Age: 29
Nationality: France
Height: 1.94 m
Transfer Fee: £22 million (From Rennes in 2020)
Salary: £22m
Contract Expiry: 30-06-2025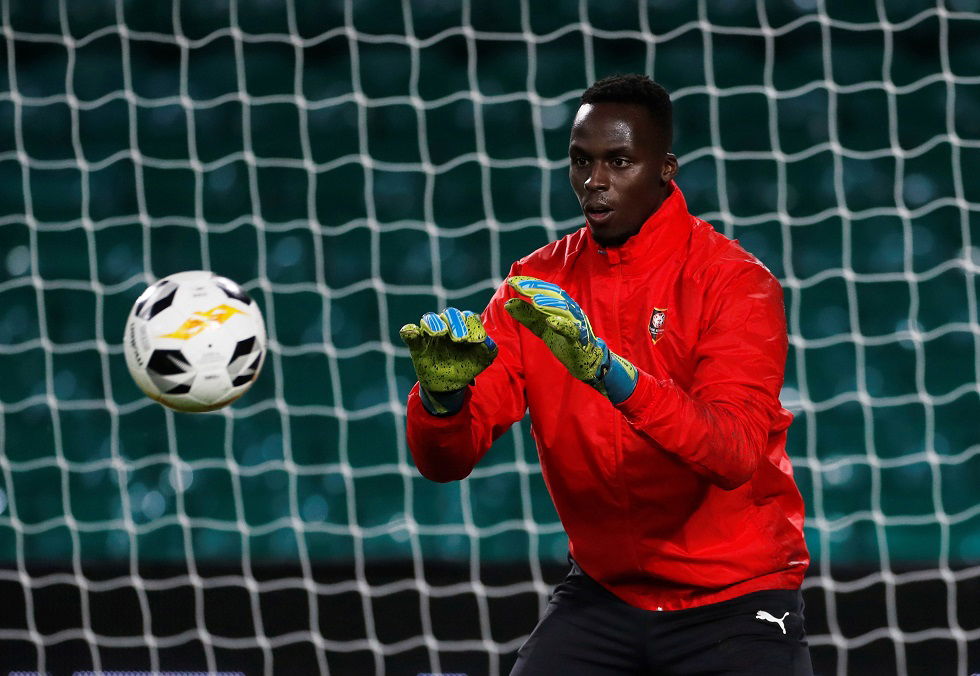 Chelsea signed Edouard Mendy on a five-year contract in September 2020, for a fee of £22 million. He made his debut for the Blues against Tottenham Hotspur in the fourth round of the EFL Cup.
Senegal international made his Premier League debut against Crystal Palace and he kept a clean sheet in victory. He become the first African goalkeeper to play in the division since Carl Ikeme in 2012. He also kept a clean sheet against his former club Rennes in the Champions League and Chelsea recorded five consecutive clean sheets for the first time in a decade.
This year, he also became the first African goalkeeper to play in the final of the UEFA Champions League and the first since Bruce Grobbelaar. He later went on to win the title as well. Mendy equalled the record of most clean sheets in a Champions League season. He kept nine clean sheets, the same as Santiago Cañizares in 2000–01 and Keylor Navas in 2015–16.
Chelsea FC Goalkeepers 2022: Kepa Arrizabalaga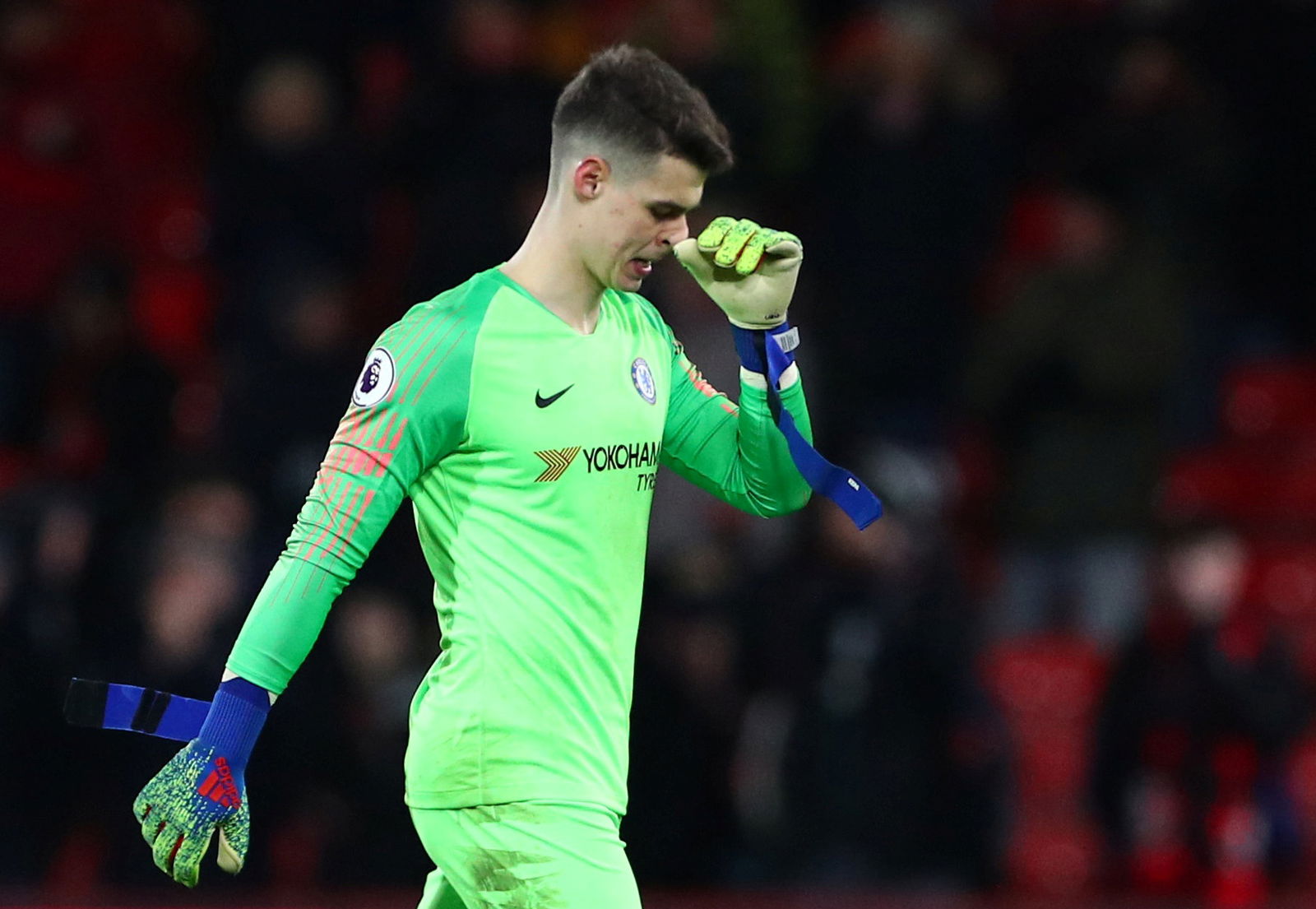 Shirt Number: 1
Position: Goalkeeper
Born: 3 October 1994
Age: 25
Nationality: Spain
Height: 1.86 m
Transfer Fee: £72 million (From Athletic Bilbao in 2018)
Salary: £80,000 per week
Contract Expiry: 30-06-2025
Kepa Arrizabalaga joined Chelsea in season 2018-19. He became the world's most expensive keeper as the Blues broke the bank to sign him from Athletic Bilbao. He also became Chelsea's most expensive signing ever.
In his first season, Kepa has shown great potential and impressed multiple fans and pundits and justified his position as a top goalkeeper.
Arrizabalaga appeared for the Blues in the opening game of the Premier League season 2020-21 against Brighton. In September, Chelsea signed Édouard Mendy from Stade Rennais and Arrizabalaga was relegated to the bench. He came on top under Thomas Tuchel. On 10 January 2021, Arrizabalaga marked his 100th appearance for the club in a 4–0 home win against Morecambe. He won the Champions League title in 2021 after beating Man City in the final. In Super Cup against Villarreal, Arrizabalaga came on as a substitute in the 119th minute to replace Mendy and saved two penalties. Chelsea won their second Super Cup title.
Kepa has leadership qualities in him and can be expected to become one of the major players at Chelsea.
Chelsea squad goalkeepers – Marcus Bettinelli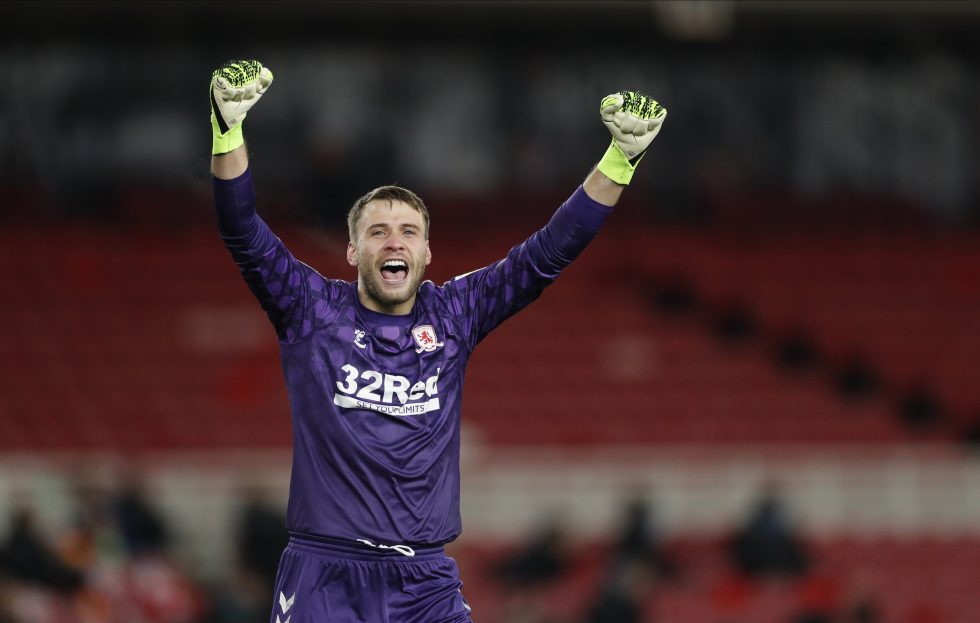 Shirt Number: 13
Position: Goalkeeper
Born: May 24, 1992
Age: 29
Nationality: England
Height: 1.94m
Transfer Fee: Free from Fulham
Salary: £2.25m
Contract Expiry: 30-06-2023
In October 2018, Bettinelli signed a new contract with Fulham to last until 2021. He ended his season in February 2019 when he was ruled out for six months following a knee operation. Last year, Bettinelli joined Championship club Middlesbrough on a season-long loan deal.
Bettinelli signed for Chelsea in July 2021 on a two-year contract. He is yet to make an appearance for Chelsea but he would be the best option for Tuchel later in the competition.
Chelsea goalkeepers past and present – all ex, former and past Chelsea goalkeepers!
Chelsea ex-goalkeepers? Former Chelsea goalkeepers? Which where Chelsea goalkeeper last season? So here we take a look at the Chelsea FC goalkeepers 2019/20.
Chelsea goalkeeper last season: Chelsea Goalkeepers List 2019-20
Chelsea goalkeepers past 2018/19 – Thibaut Courtois
Shirt Number: 13
Position: Goalkeeper
Born: May 11, 1992
Age: 22
Nationality: Belgian
Height: 1.99 m
Transfer Fee: £9 million (From Genk in 2011)
Salary: £140,000 per week
Contract Expiry: 30-06-2020
After spending three seasons continuing his development on loan at Atletico Madrid following his signing by Chelsea, Thibaut Courtois arrived at Stamford Bridge in the summer of 2014 having won La Liga, the Europa League, the Copa del Rey and the Super Cup during his time in the Spanish capital.
He was made number one goalkeeper in preference to long-term custodian Petr Cech by manager Jose Mourinho at the start of the 2014/15 season and quickly shone, adding a Premier League title and Capital One Cup to his impressive haul of medals at such an early age.
A regular for Belgium during the 2014 World Cup, Courtois was first choice for his country at Euro 2016.
Chelsea goalkeepers past 2018/19 – Willy Caballero 
Shirt Number: 13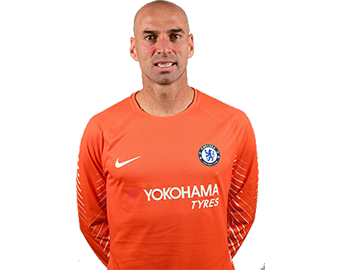 Position: Goalkeeper
Born: September 28, 1981
Age: 38
Nationality: Argentina
Height: 1.86m
Transfer Fee: Free from Manchester City
Salary: £30,000
Contract Expiry: 30-06-2020
Goalkeeper Willy Caballero joined Chelsea on 1 July 2017 having been out of contract at Manchester City.
He was signed to add strength to our goalkeeper resources following the departure of Asmir Begovic to Bournemouth as he has a wealth of experience at the highest level. He spent the previous three seasons at City, having started his career at Boca Juniors in his native Argentina before playing for Spanish clubs Elche and Malaga.
Caballero moved to the Premier League in the summer of 2014, linking up once again with Manuel Pellegrini, whom he had played under at Malaga.
The highlight of his time at City was the 2016 League Cup final when his heroics during the decisive penalty shoot-out against Liverpool ensured City secured the trophy. Caballero saved three penalties – from Lucas, Philippe Coutinho and Adam Lallana – as his team came out on top at Wembley.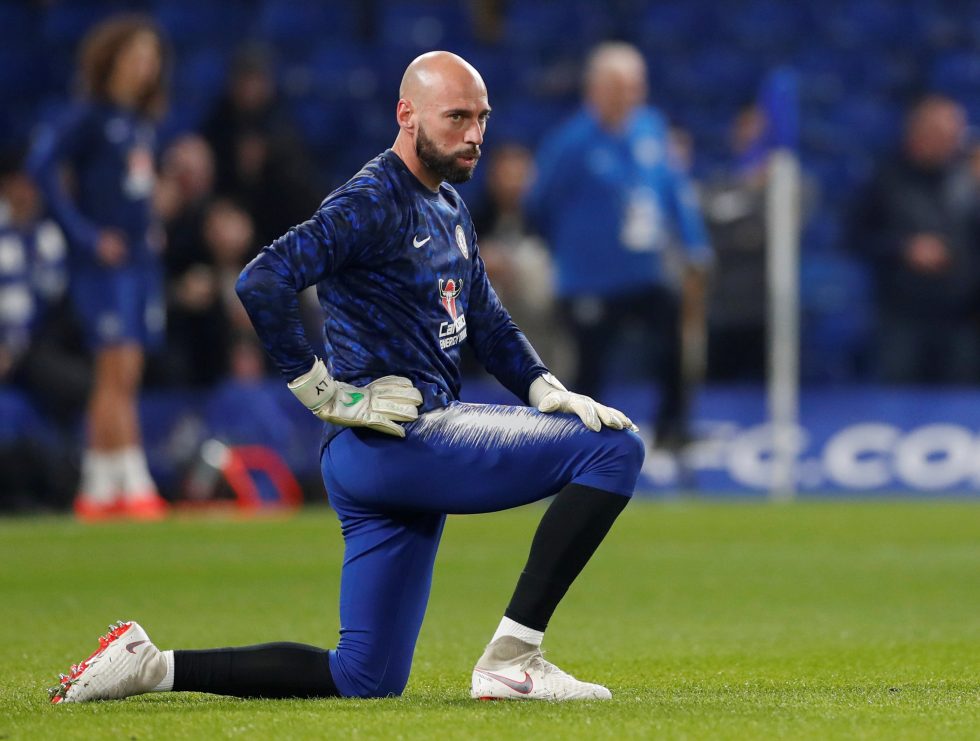 In the 2016/17 season, he featured in a memorable 3-1 Champions League win over Barcelona and made a crucial penalty save from former Chelsea striker Falcao in the first leg of their last-16 knockout tie against Monaco.
Caballero featured regularly towards the end of the campaign, including in City's 2-1 defeat at Stamford Bridge. On that night he saved an Eden Hazard penalty, only for the Belgian to tap home the rebound for what proved to be the winning goal.
In Spain, he spent seven years at Elche after leaving Boca Juniors. He became their first-choice goalkeeper for a significant period before making the switch to Malaga in 2011.
Malaga, under the guidance of Pellegrini, achieved a sixth-place finish in 2012/13, helped in no small part by Caballero's form, and at the end of the following campaign, he was nominated for the league's best goalkeeper award alongside Keylor Navas and his future Chelsea team-mate, Thibaut Courtois, who was on loan at Atletico Madrid.
It was a pattern that was followed in subsequent wins in the competition against Premier League Everton and Bournemouth, but Caballero did claim a clean sheet in the FA Cup when we drew 0-0 at Norwich. In the replay, having again conceded right at the end of the 90 minutes, the Argentinean was one of the heroes of a penalty shoot-out win.
He played his first Premier League game for Chelsea in January 2018, making an outstanding save from a Tomer Hemed header in a 4-0 win at Brighton. Watch & Bet Here =>
SEE ALSO: