Who is Timo Werner? What is his lifestyle? How much is his net worth? Who is his girlfriend?
Who is Timo Werner seems to be the question on the lips of all Chelsea fans now! Well, we have everything you need to know about him here for you!
Timo Werner was Chelsea's much anticipated 2020 summer acquisition. The German international played for RB Leipzig where he broked several club records.  Watch & Bet Here =>
Childhood: Who is Timo Werner
Timo Werner came through the youth ranks at VFB Stuttgart. The young German at the age of 16 was promoted to the U-19 side where he scored 24 goals! He made his senior debut later that season in a Champions League match for VFB Stuttgart.
Upon doing so, he became the youngest player ever for Stuttgart to play at the age of 17 years, four months and 25 days!
On his 18th birthday, he signed a professional contract with Stuttgart for whom he made 95 appearances before switching sides and joining RB Leipzig. 
RB Leipzig: Who is Timo Werner
He signed for Leipzig on June 11, 2016, as a 20-year-old. He has since gone on to score 75 goals in 122 appearances. At that time, he is the second-highest scorer in the Bundesliga, bested by Robert Lewandowski only. He became the club's record signing when he was signed for €10 million. He also holds the record for becoming the youngest player to be playing in 100 Bundesliga matches. 
He is currently enjoying his 2021/22 season with Chelsea where he is struggling to reach his full potential due to injury and form.
Failed Liverpool transfer: Who is Timo Werner
This is a transfer that is about to go through, according to most credible reports. The player was initially poised to join Liverpool, however. 
Werner, being German shared a special bond with the manager of Liverpool, Jurgen Klopp. What added flavour to the move was that Liverpool played an attractive brand of football that suited Werner's style of football adequately. 
In fact, so much so, that Red Bull's sporting director Ralf Rangick suggested that Werner leave Leipzig and join Klopp at Anfield. 
"The league is less important, but the club, from a purely hypothetical point of view, I would better see him in good hands with a club that is not necessarily defined by ball possession football," he told BILD.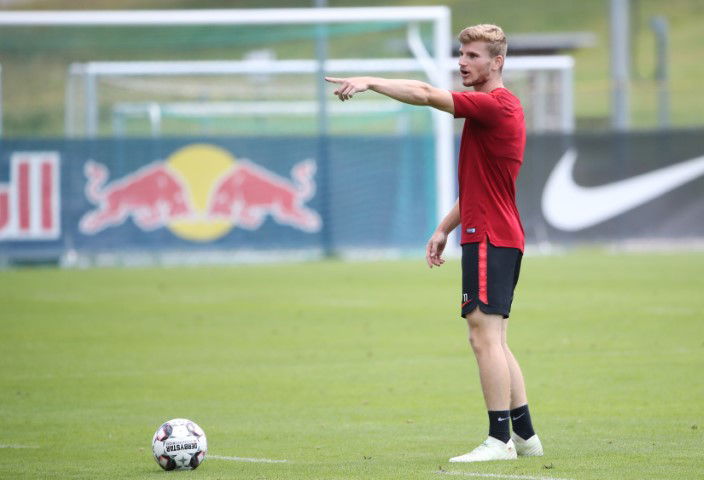 "Since Timo has made progress under Julian Nagelsmann, his most important weapons, however, are the quick switching movement and his powerful finish.
"Therefore, he would rather fit a club like Liverpool, which is similar to our style of play, but I would prefer him to stay here."
There were also multiple talks reportedly between Klopp and Werner. The German coach assured Werner that Liverpool wanted him and if not this summer, then definitely next summer Klopp would bring him down to Anfield. Werner was even ready to wait for another year to complete his dream move to Anfield. 
Net Worth: Who is Timo Werner
The player's net worth is estimated at €25.7 million. He is now set to earn close to €50 million at least on top with his five-year contract at Chelsea. The player is only 25 and is likely to command yet another high fee after his five-year contract runs down at Chelsea. 
Girlfriend: Who is Timo Werner
Julia Nagler, the 23-year-old student from Stuttgart, Germany is the current girlfriend of Timo Werner. Not much is known about his girlfriend or their personal life since they like to keep it private.  Watch & Bet Here =>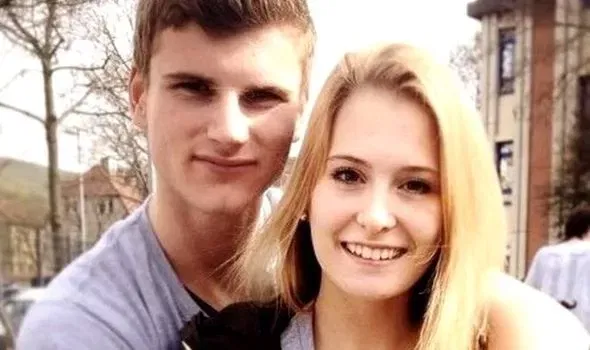 Here is another Instagram post from January 28, 2022 – the happy couple enjoying a short trip to Abu Dhabi.
 

 

View this post on Instagram

 
Lifestyle: Who is Timo Werner
A humble man with no flash. He prefers to not only keep his personal life private but also has little time for the extravaganza in his life. He prefers to use the coach rides for the team rather than drive privately when given the option (something most footballers love doing).
He lives a simple life, much like many German football professionals. He is educated and a family man as well!
Facts: Who is Timo Werner
Date of birth: March 6, 1996
Jersey Number: 11
Nickname:  Turbo Timo
Sponsored by: Adidas
Father: Gunther Schuh (Former Bundesliga Coach)
Best Friends: Julian Brandt
Football Idol: Lionel Messi, Mario Gomez
Timo Werner Cars: BMW, Black Mercedes
Hobbies: Traveling and listening to music
Actor: Michael Fassbender, Nadja Uhl
Food: Sauerbraten
See More: Ten Things You Didn't Know About Christian Pulisic