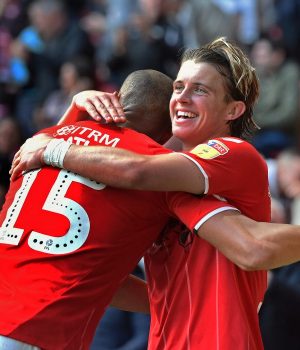 Conor Gallagher has been a standout figure at Eagles.
Chelsea boss Thomas Tuchel is glad about the progress of Conor Gallagher at Crystal Palace. He is impressed with the midfielder's development at Palace but sees no need to recall him to Chelsea.
Conor Gallagher headed out on loan once again in the summer and went to Selhurst Park. He also enjoyed spells at Swansea and West Brom. The 21-year-old midfielder has been a standout figure at Eagles. He is achieving good numbers under manager Patrick Vieira. Gallagher has netted three times in nine appearances of Premier League 2021-22.
Tuchel spoke on him by saying, "He is standing out every single matchday so it's an easy one to follow and credit to him."
"We had long talks in pre-season and we thought he could stay and fight for his place here. But when the talks came up with Patrick Vieira, once he understood the role he could have in the Premier League at the club, he wanted to take the challenge.
"We also agreed to let him go because we thought this could be the right thing to do. You need a bit of luck and a lot of quality, but Conor's heart is so big, he loves football. You could wake up him at 4am and he'll start running and sprinting and winning duels."
Tuchel also added on midfielder's future: "You can see that he feels good and has trust from the club and manager but, honestly, right now it's the beginning of November, he's an important member of the squad and it's good where he is and there's no need to change this."
"We are fully aware of it and we are happy that he feels so good and is such a huge part in this club."
See More: