Frank Lampard is taking over at Chelsea and we are predicting who are the players who are likely to succeed and who are not.
HITS:
Christian Pulisic: The American has shown his great mobility and technical gift to fit into attacking teams. He is a player who loves to attack with the ball, get creative on the wings and play at a high tempo. This kind of personality and player fits right into the book of Frank Lampard who wants to build a team with a quick tempo and aggressive football. He can expected to be a hit.
Ruben Loftus-Cheek: The Chelsea academy product is extremely well loved at Stamford Bridge. He is an attacking midfielder with a keen eye for goal, much like his boss Lampard. Moreover, Ruben Loftus-Cheek is a brilliant player in terms of physicality and ball technique which makes him a hard to stop attacking midfielder in the modern game. Lampard would love to have such a dynamic presence in his team and once fit, Loftus-Cheek can be expected to be a champion player in Lampard's team.
Cesar Azpilicueta: A hard working player who loves and plays for the badge and a fan favourite. Cesar Azpilicueta fits every bill for captaining Lampard's team and personality choice. Much like Frank, Dave also made his name with hard work and neat performances season after season and Lampard will not take long to recognize a true warrior like him in Azpi.
Kepa Arrizabalaga: The young Spanish goalkeeper made his debut season in English football last year. He put in several key performances and has shown extremely fast growth in settling at one of the top clubs in the world.
His little incidence of disobedience was definitely a learning curve for him but his intention to lead and help the club showed his true desire to play and succeed for Chelsea. A player of such ambition will definitely be crucial to Lampard's Chelsea team and with Cech also now a part of the set up at Stamford Bridge, Kepa can well become one of the top keepers in Europe.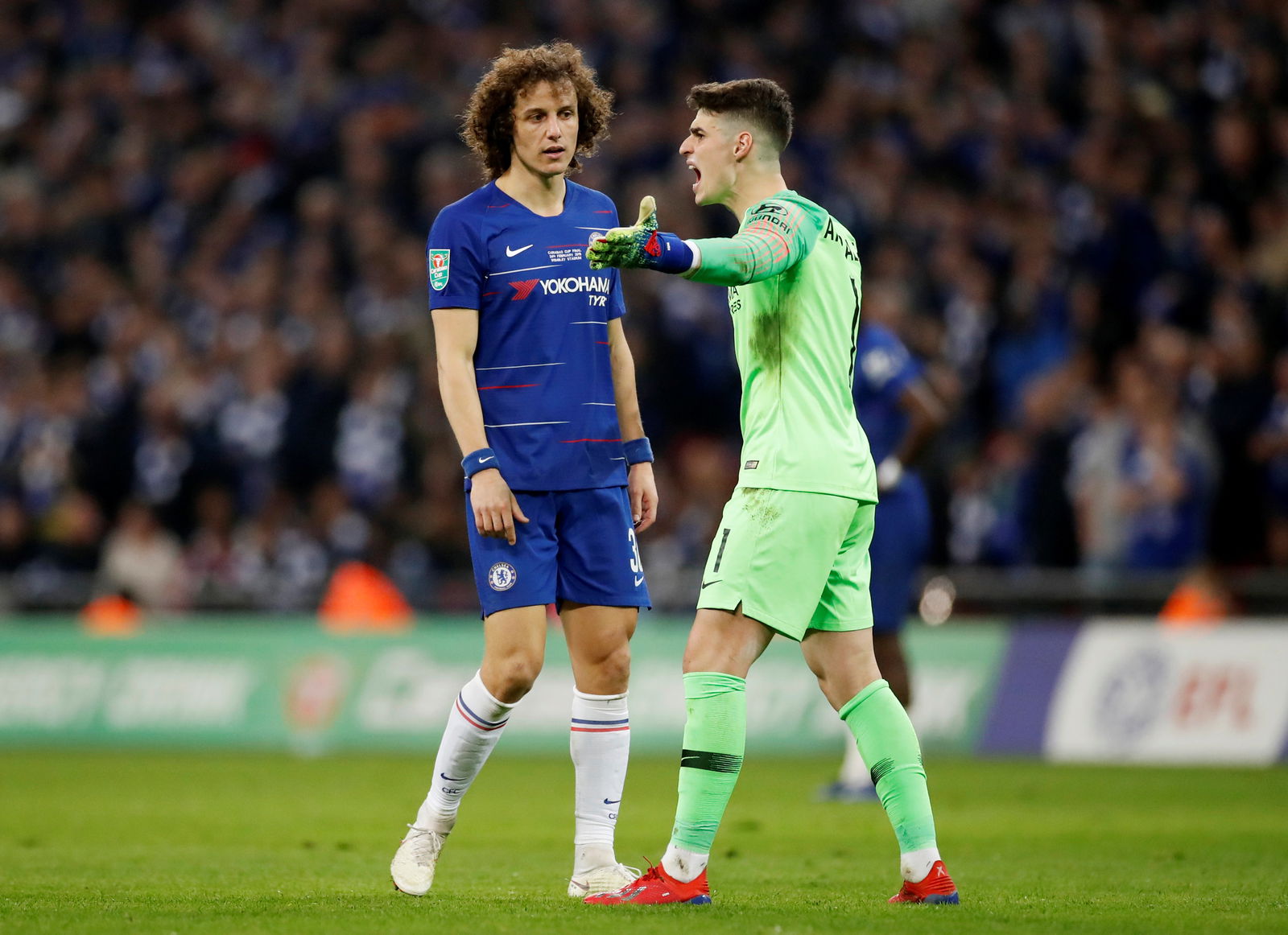 Mateo Kovacic: The Croatian was brought in from Real Madrid after his loan spell last season at Chelsea convinced the Blues hierarchy to buy him on a permanent deal. He runs and runs throughout the match on the pitch and can be a wily customer in midfield. Although he is not a regular goal scorer, he has several other qualities, the greatest of which is his ability to play at a high tempo, something Lampard will be keen to use in midfield to allow quick transitions.
N'Golo Kante: The world's best central defensive midfielder has impressed every single boss he has played with. He is a player, who keeps his head down, and trains and plays with every drop of blood and sweat. Kante is a manager's dream , no matter the style of play as he can recover seemingly impossible balls in midfield and is impossible to run past. He can be expected to sit in Lampard's midfield and win the ball back thereyby allowing his teammates to deploy Frank's quick transition and high tempo tactics.
Callum Hudson-Odoi: One of the most important aspects of Chelsea hiring Lampard was to be able to harness the endless talent of their youth academy, something other managers have failed to do and Lampard has done brilliantly well in his little spell at Derby County last season.
In that case, Lampard will know the youth academy's pearl is Callum Hudson-Odoi and keeping the youngster happy and at the club will be one of Lampard's key objectives. Hudson-Odoi is a talented winger who has done extremely well for himself so far and will want to continue to flourish at Chelsea in Lampard's system. He has been described as central to Chelsea by Lampard already!
FLOPS:
David Luiz: He arrived at Chelsea for the first time when Lampard was one of the senior members at the club. The duo shared some special moments together including the special Champions League win at Munich when Lampard captained the side.
Things have switched up now as Lampard comes as a relatively inexperienced manager to the club with Luiz now one of the senior members of Chelsea. However, despite their old links, we know Lampard will not stand for any sub-par performance at the club, something Luiz is guilty from time to time.
Luiz is well north of 30 and will struggle to keep up in Lampard's youthful team which will play with a high tempo. Luiz is well short of pace and will more often than not get beaten on the turn as Chelsea will definitely maintain a high defensive line. This might mean even though Luiz will get the benefit of the doubt to start games early in the season, he might find himself out of favour unless he changes his game to suit Lampard's coaching style.
Marcos Alonso: The left back is a stylish player who can score goals and loves to move forward. He, however, is a slow player who takes his time on the ball and is even slower to return to position in the transition.
Alonso will have competition from Emerson, who even though is not the best in the world, is definitely faster than the Spaniard and hence might displace him in the first team.
SEE MORE: Chelsea FC Players Wages 2019 (Salaries Per Week List)