Top five most overrated Chelsea players in recent history
Most overrated Chelsea players? Which Chelsea players are the most overrated? We have compiled a list of the top five most overrated players at Chelsea. So which Chelsea players are not as good as everyone thinks they are? Well you're going to find out.
Top 5 most overrated Chelsea players
Many great players have come and gone at Chelsea. Some became legends such as Frank Lampard and Eden Hazard. While others were just not as good as everyone thought they were. Here is the list of the top five most overrated Chelsea players.
5. Tiemoue Bakayoko – CM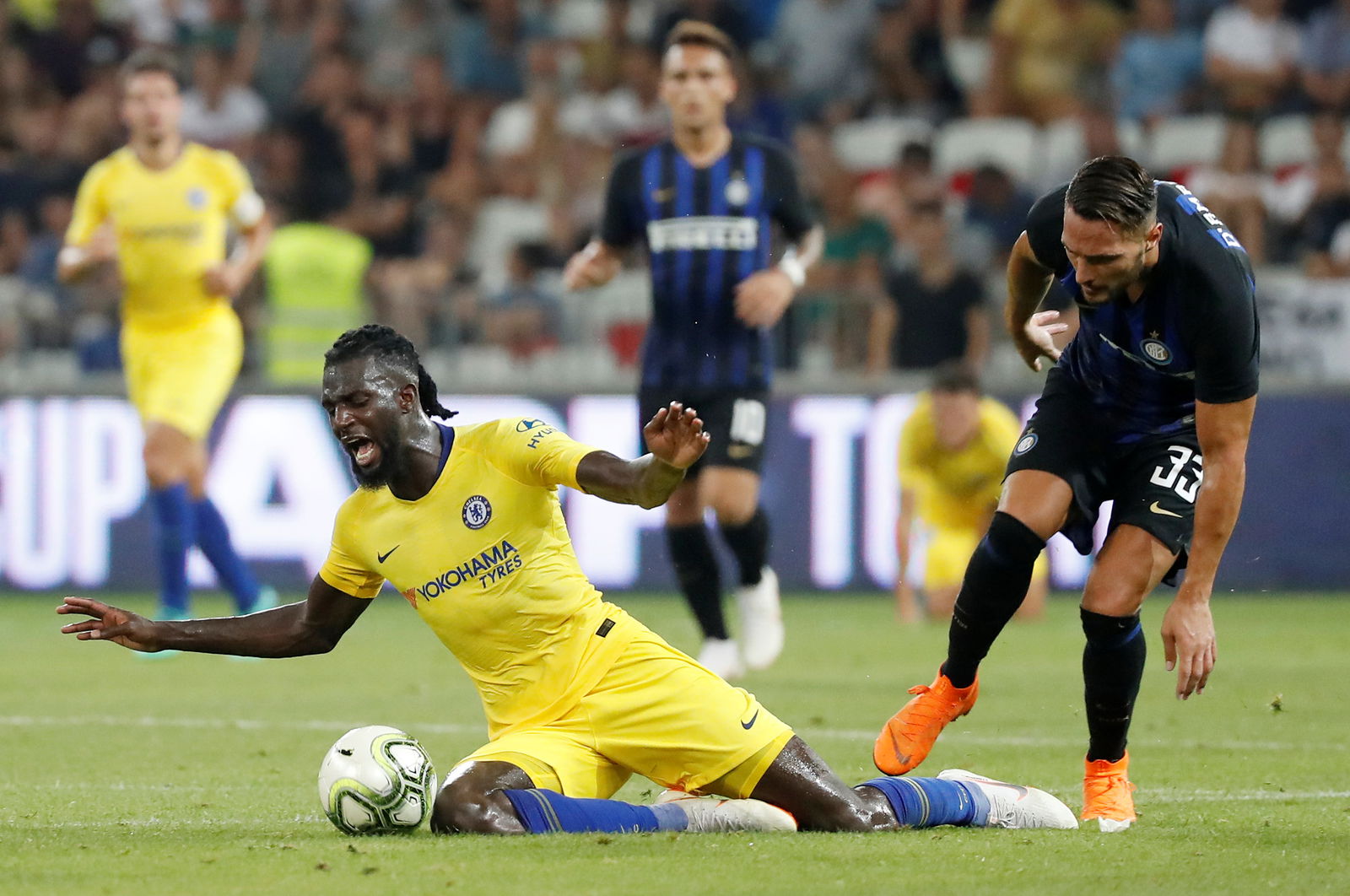 He was brought in to replace Nemanja Matic at Chelsea. He was the member of a team in France which had just dismantled PSG to the domestic throne and hence he was highly valued like his teammates of Kylian Mbappe and Bernardo Silva.
He joined the Blues at a hefty price but while his ex- teammates went on to achieve great things, he let Chelsea down. He is now trying his luck at AC Milan in Italy but that is not the same test as succeeding as a midfielder in the Premier League.
4. Marcos Alonso -LWB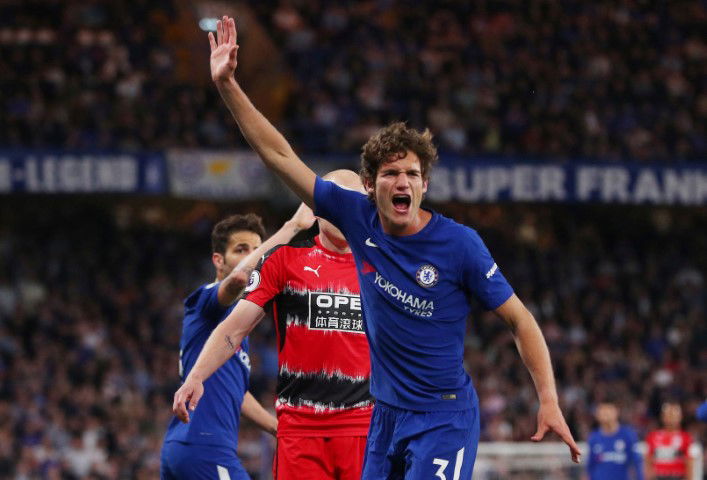 Marcos Alonso is not a bad player.  But, Alonso simply lacks the pace to truly frighten opposition defenders. His lack of pace and his fear of getting to the by-line, not only costs Chelsea, it also makes life difficult for Eden Hazard. I'll explain this soon.
Defenders know what Alonso is going to do every time. Alonso receives the ball on the left-flank, but he knows he doesn't have the pace to beat a defender, so he cuts in. But not only does Alonso cut in, he often just passes the ball back. He very rarely puts a cross in , and he never tries to dribble past defenders.
This means one thing; Eden Hazard does not have the space that a good wing-back would provide him with. Because defenders know what Alonso is going to do next, they mark Eden Hazard. If Alonso made more over-lapping runs down the wing, this would pull defenders over to the wing, which would give Hazard time and space in dangerous areas around the box. That is where Hazard is most effective. Unfortunately, Alonso doesn't. That is why Marcos Alonso is one of the most overrated Chelsea players.
3. Andreas Christensen -CB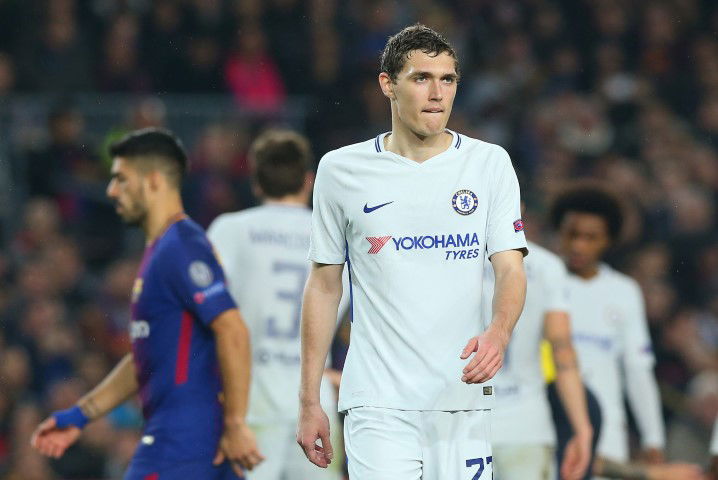 Okay I admit it, I was also one of the Chelsea fans who over-hyped him a bit. And Christensen did in-fact have a great first half to the season. After ousting David Luiz out of the first team, Christensen became a regular in Chelsea's defence. But then, Christensen made a series of catastrophic defensive errors towards the end of last season. Those errors cost Chelsea dearly in important games. The miss-placed pass against Barcelona that led to a goal and his failure to clear the ball against Man City cost us those two games.
Additionally, I've always thought Christensen lacked aggression. You often see him losing aerial battles, getting bullied by strikers and not being fast enough to clear the ball. Christensen needs to bulk up a bit and add some John Terry-esque qualities to his overall game.
But, before I get attacked by passionate Christensen fans, I'll say this; Christensen is young, and he still has a lot of time to correct his flaws. So while I think he's been over-hyped by Chelsea fans, I still believe he will come good.
2. Charly Musonda – RW

Musonda may not be overrated at Chelsea, as he's been shipped off on loan to Celtic this season. But he's been overrated by Chelsea fans. People talk about Musonda as if he's the next Hazard or Ronaldo. But the simple fact is, Musonda is not good enough to get into the Chelsea team. The 22-year-old still has time on his side, but he really needs to improve on his physicality and composure. The Belgian would have stayed at Chelsea this season if Sarri thought he was good enough, but he didn't.
Musonda was given plenty of chances too last season, after the Blues decided to keep hold of him for the first half of the season. But Musonda had a bit of a meltdown and complained about his lack of playing time on Instagram. Then when he was given chances, he didn't do much. After he was sent on loan in January 2018, Musonda deleted all of his Chelsea teammates on Instagram. This shows a lack of maturity and attitude problems. These are characteristics in a player that Chelsea just do not need or want.
Since his move to Celtic, Musonda has only made three starts and five substitute appearances since January. Now once again, he has been loaned out.
1. Alvaro Morata – ST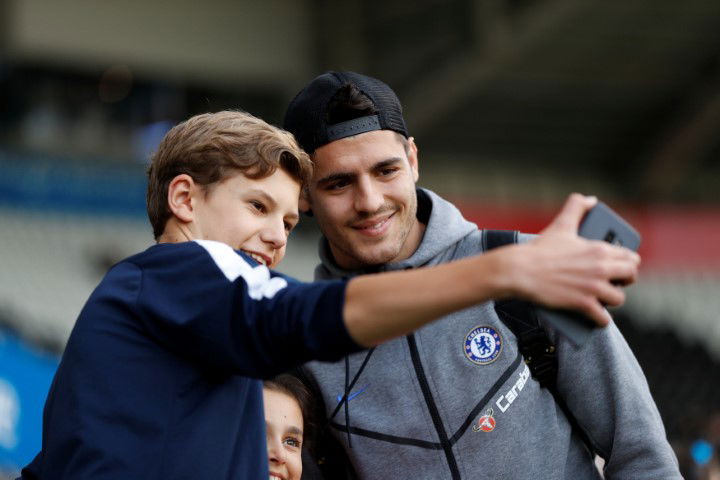 Although most Chelsea fans now know that Alvaro Morata is overrated, it wasn't always the case. Morata came to Chelsea amid huge fan-fare and excitement. Chelsea fans were rejoicing we didn't sign Lukaku and instead got Morata. People thought that since he played at Juventus and Real Madrid that he would be great striker. But now, we know the truth. He is average at best.
I can't count the number of times Morata has missed a sitter or just completely fluffed his shot. Remember that game against Arsenal when he missed three one-on-ones with Petr Cech?
But, people will say; 'Oh but it's only his first season'. But I remember watching Morata play for Juventus and I kept thinking, 'boy does that Morata fella miss a lot of chances!' It's a shame, as Chelsea paid £58 million for him. And while he does have good technique, and he has great movement off the ball, the main thing he is missing is finishing. He's a great striker who can't score goals. Possibly the greatest. But I'm betting Chelsea didn't pay all that money to watch him miss chance after chance. He has been loaned out to Atletico Madrid where once again he has had a good start like he did at Chelsea, but is it truly going to last?
See also…
Greatest Chelsea strikers of all time
Chelsea players with tattoos-Pics
Chelsea players hottest Wives and girlfriends (WAGS)