10 Things You Need To Know About Chelsea's New Star Signing – Timo Werner
Who is Timo Werner? What will he add to Chelsea? Chelsea has activated Timo Werner's €60 million release clause to sign him out of RB Leipzig. This might possibly be the most impactful and exciting signing for the Blues under Frank Lampard. The German has garnered quite a reputation of being a prolific scorer, collecting 31 goals in 39 appearances so far into the 2019/20 season. He is highly versatile and lighting quick, which makes him a natural fit both at center-forward and on the flanks. He will add more dynamism, offensive output, and creativity to Chelsea's front line.
Liverpool seemed like the favorites to sign Werner due to Jurgen Klopp's German connection. However, Chelsea obviously, had the upper hand based on their current project under Lampard and how much playing time they can offer him. The Blues fans cannot wait to see him in the navy blues next season. But before that, let us take a look at exactly what made him the elite professional that he is today.
10 Things You Didn't Know About Timo Werner
Here are 10 things you didn't know about Frank Lampard's second signing as Chelsea boss, Timo Werner –
10. A Born goalscorer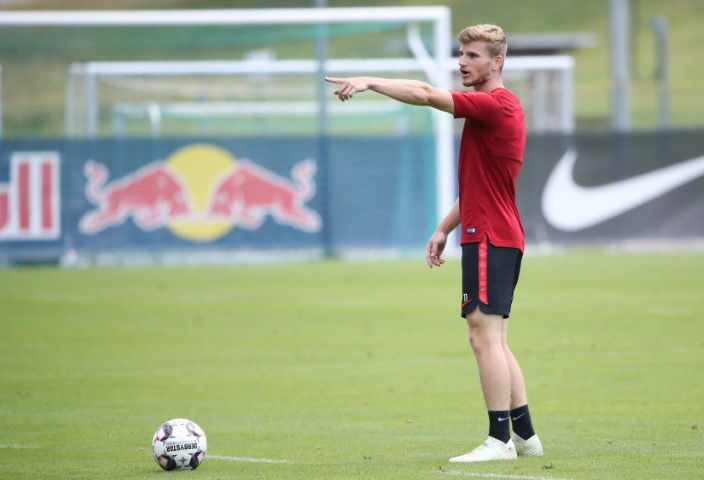 Timo Werner was born in Stuttgart to former amateur player and coach, Gunter Schuh. He joined VfB's youth ranks at the age of six and very quickly started to show star potential. He grabbed 24 goals for their U19 side in the 2012/13 season and was promoted to the senior side next term.
9. Youngest debutant for Stuttgart
It is no surprise that a player of Werner's quality had an early start to top-flight football. At the age of 17 years, four months and 25 days, he became the youngest ever player to make his debut for VfB Stuttgart. He also became the youngest player to record a brace in the Bundesliga with his two goals against Freiburg in November 2013, to make 50 and 100 Bundesliga appearances.
He even finished high school as a Bundesliga player. "I could have focused solely on football, but my mother really wanted me to finish school. I never considered not doing it, to be honest. That wouldn't have been smart. In hindsight I'm quite proud that I managed to finish school and kick on with my professional football career," he told Bundesliga.com.
8. Scored goals for fun at youth level
 

 

View this post on Instagram

 
Werner had 32 goals in 37 matches for the Stuttgart U17 side. He also collected sensational scoring records for the German youth sides, netting in a hat-trick on his debut against Poland. He scored on his debuts for the U16 and U19 sides as well, eventually winning the 2015 Fritz Walter gold medal for being the country's finest young talent. He won the silver medal a year later for the U19 category.
7. Has faced severe criticism
Probably not one of Timo Werner's finest moments but worth noting in his career. The German forward was caught diving for a call in a 2-1 victory for RB Leipzig over FC Schalke. The referee awarded his team the penalty which eventually dictated the result of the match. For months afterward, Werner was booed by fans at every stadium he went to and even by German viewers while on international duty.
Werner maintains that it was not his intention to dive and that he even admitted that the Schalke keeper, Ralf Fährmann did not touch him. 
6. Health concerns in Turkey
Timo Werner was pulled off just after 32 minutes of a Champions League tie against Istanbul. Apparently the hostile and loud atmosphere at the Vodafone Arena caused circulation problems for the striker. He came onto the pitch with earplugs and was seen constantly covering his ears with his hands, trying to block out the extreme noise.
5. Lightning fast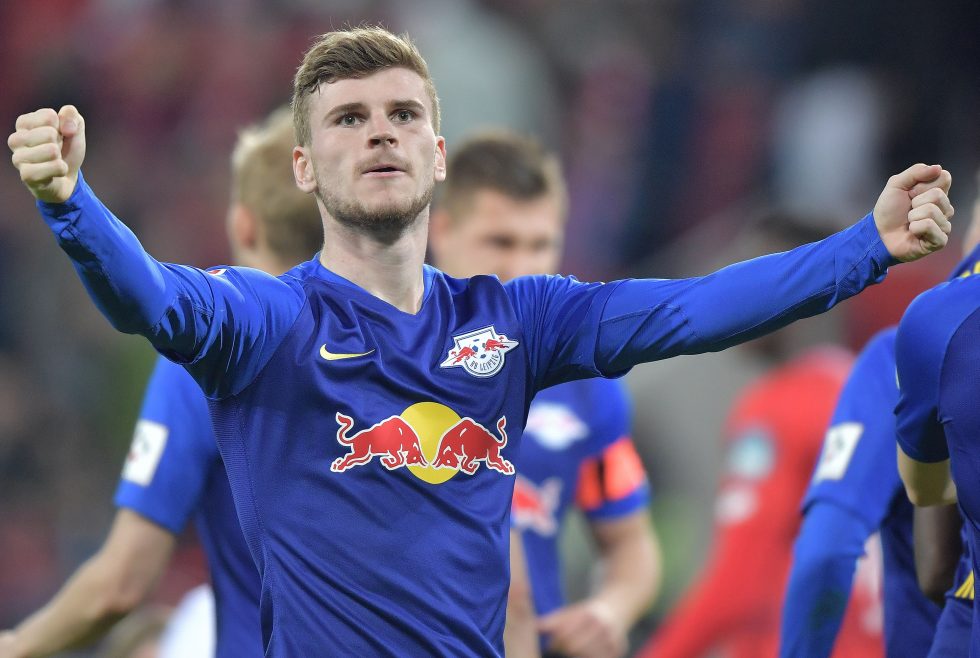 One of Timo Werner's greatest attributes is his speed. He uses it strategically to neutralize team defenses. But just how fast is the German forward? Reports suggest that he clocked a time of 11.11 seconds over 100 meters, earning the nickname 'Turbo Timo' by the German media.
"I like to knock the ball three or four meters ahead of me when I'm on the counter or have space in front of me. That way I can increase the distance between a defender and myself," he told Bundesliga.com about his pace.
He also told Köln-based Express, "I sometimes ran up mountains with my father. When I was younger it quickly became clear to me that if you want to become a professional, you have to do more."
4. Sold for a club-record fee
RB Leipzig paid €10 million to sign Timo Werner from Stuttgart. At the time, that was the most expensive Die Rotens departure after his 4 years with the senior team.
3. An instant star at Leipzig
RB Leipzig was adding several top talents on their journey to the Bundesliga and Werner, by far, proved to be their best investment. The striker hit the ground running right upon his arrival, scoring 21 goals in 31 appearances in his first season.
2. Mario Gomez fan
Werner's rapid rise in the game has been compared to former Die Schwaben graduate, Mario Gomez, a player he always looked up to. Despite their obvious differences in physical traits and style of play, Werner always admired Gomez's impact for both club and country during his career. He called it a special experience playing with the veteran on the national team.
"When I was 11, 12, I used to have posters of Mario on my wall. Suddenly, there I was with Mario giving me high-fives and wishing me good luck on playing for Germany instead of him," he told Bundesliga.com.
1. Wanted Manchester United or Liverpool move
 

 

View this post on Instagram

 
Back in 2018, when his contract was running out with RB Leipzig, Werner was strongly linked with a Premier League switch. He was already recognized as a lethal forward back then and plenty of clubs were out to get him. He admitted to wanting a move to Old Trafford after watching their success while growing up.
Speaking to FourFourTwo, he said. "Yes, playing in the Premier League is a dream for me. I would like to play for two or three clubs, and Manchester United are one of those clubs. But probably not in the next few years – later, when my English is a little bit better! I'm very comfortable at RB Leipzig, though.
"Manchester United and Liverpool were the teams I watched quite a lot in England. They were the two that I'm a little bit a fan of because they have so much history. When Alex Ferguson was the coach, United won everything and was outstanding."
READ MORE: