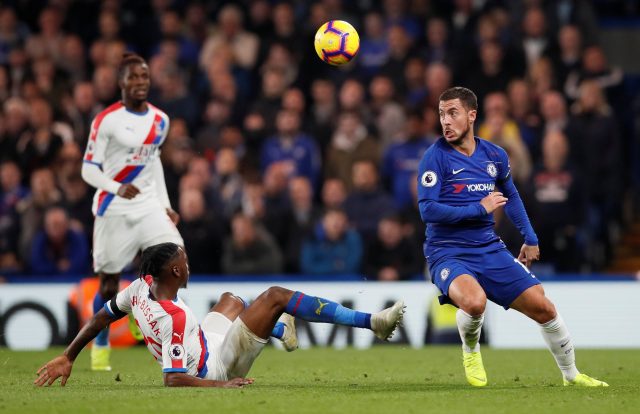 Eden Hazard's brother Thorgan Hazard has said that the Chelsea star is not going to Real Madrid. There have been plenty of talk about Hazard's future at Chelsea with the Belgium captain himself saying on several occasions his desire to go to Real Madrid.
Real were interested in signing Hazard in the summer but Chelsea persuaded Hazard to stay. The Belgian winger has done brilliantly for Chelsea this season so far. In 12 matches, he has scored 8 goals.
Hazard said that while going to Madrid would make him happy, he wouldn't mind staying or even finishing his career at Chelsea.
Now, Thorgan Hazard has said that his brother won't be leaving Chelsea for Real Madrid any time now. The Borussia Monchengladbach winger said, "Eden made the right decision to stay at Chelsea. Chelsea weren't keen on selling him and he had a strong start of the season. Real Madrid are in a complex period. They sacked their manager, key players left. They have to rebuild.
I think Eden will see what happens at the end of the season. I know him. He's not thinking about a move right now. He will give everything for Chelsea. He doesn't want a clash with his club either. If he ever leaves, he will play it correctly."
Hazard came on as a substitute in yesterday's match against Crystal Palace and provided an assist. There's no telling whether Maurizio Sarri will start him in their Europa League game against BATE on Thursday but Hazard will certainly start in Chelsea's next league fixture against Everton on Sunday.
Also Read: Real Madrid plotting new move to sign Hazard