5 Things You Didn't Know About Tammy Abraham
Tammy Abraham is a young Chelsea striker and ever since he has entered the first team since 2019, he has been employed as Chelsea's clinical goalscorer. With a 55% shooting accuracy, it's no wonder that Frank Lampard has settled on Tammy Abraham as his go-to striker and relied heavily on him for the first half of the 2019-20 season. And he doesn't seem to be stopping anytime soon – he will definitely continue to impress. But how well do you know this young Chelsea striker? Here are 10 things you didn't know about Tammy Abraham!
1. Tammy Abraham Started His Career By Joining Chelsea's Under 8 Team
There quite a bit of a fight between Arsenal and Chelsea, Tammy had to choose one of them. Finally, he settled on Chelsea because of several reasons. However, one of them was because he wanted to follow in the footsteps of his childhood idol and felt Chelsea would provide better career chances. He was a striker at Chelsea academy all throughout and kept going up the ranks. But who's that idol, you ask? Read the next point!
2. Tammy Abraham's Idol Is Chelsea Star Didier Drogba
 

 

View this post on Instagram

 
Didier Drogba is one of Chelsea's most celebrated and legendary strikers – and it's natural that Tammy Abraham aimed to be a striker, thanks to him! Moreover, a very young Tammy had a chance meeting with Drogba on his first day at Chelsea. Drogba saw him walking and offered to drop him off to training. That's like a dream come true for any kid!
"He's always believed in me. He's believed in the youngsters and believed in me. A lot of players have downsides to the game but even when I was going for that little spell, he still believed in me, and that goal mean a lot to me. I looked over, I saw him celebrating as well. So I just said to go share my emotions," said Tammy, speaking of idol Drogba.
Drogba himself has praised Tammy a lot and is proud of his progress.
"I get goosebumps re-playing this goal and the celebration after [Tammy Abraham] [Chelsea FC]; what a win at the Emirates. Come on you bluuuues!!!!" he posted on Twitter, after Chelsea won by 1-2 against Arsenal, the winning goal scored by Tammy Abraham.
3. Tammy Abraham Has Been Subject To Racism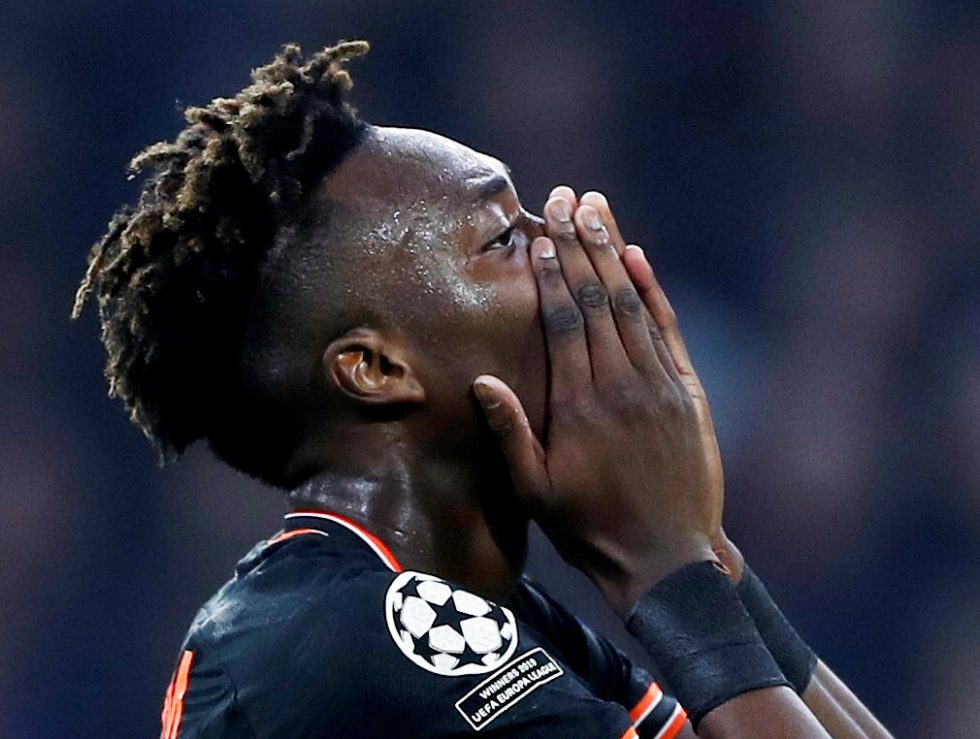 It's no surprise really – and that's what is the worst part about this. Racism has always been an issue in society, dating back years, and not much seems to have changed. An example of this is Tammy Abraham's experience. In May 2019, when Chelsea played against Liverpool in the UEFA Super Cup, it came to a 2-2 draw. The winner was then decided depending on the penalty score. Tammy Abraham went ahead to take the tie-breaking penalty and missed the net – for which he received a lot of backlash and racial abuse. He was thrown a myriad of racial slurs and that broke his confidence down for a long while until he slowly regained it again.
4. Tammy Abraham Became The Highest-Scoring Teenager With Bristol City
 

 

View this post on Instagram

 
Tammy Abraham's striking skills came to light here at Bristol City, where he was loaned for a season, from 2017-2018 and played in the Championship. He netted his 16th Championship goal – breaking a record previously set by Moussa Dembele as a teenager. In total, he managed to score a whopping 26 goals in 48 appearances with Bristol. His loan spell with Bristol City came to an end soon, but not before he bagged Bristol City Player of the Year and Young Player of the Year awards!
5. Tammy's Number 9 Shirt Has Previously Been Worn By Important Chelsea Players
That's a pretty important shirt Tammy wears. The No.9 Blues Jersey has been worn by the likes of Jimmy Floyd Hasseilbank, Fernando Torres, Mark Stein, Hernan Crespo, among others. Players like Hasseilbank have been very important to Chelsea. 
"I have great memories of my time at Chelsea," Hasselbaink said back in 2013. "I had four wonderful years there and I still go back. I was there just recently to watch them play, and I always get a great reception.
"They're a club that I really, really love. The problem was that we didn't win enough and that's the regret."
Hasseilbank had scored 70 PL goals in 136 appearances. Guess Tammy has some pretty sizeable shoes to fit – and we're sure he won't disappoint!
Liked reading about Tammy Abraham? You may also like: 
5 Things You Didn't Know About Kepa Arrizabalaga
8 Things You Didn't know about Callum Hudson-Odoi
10 Things You Didn't Know About Frank Lampard
Chelsea strikers transfer news: 5 latest transfer targets