Top 10 Greatest Chelsea players during the Roman Abramovich era? Best and Greatest Chelsea players during the Roman Abramovich-era? Greatest Chelsea players during the Roman Abramovich era 2003-2020?
Top 10 greatest Chelsea players? Greatest Chelsea players during the Roman Abramovich era? Which Chelsea players were the greatest?
We rank the top 10 Greatest Chelsea players during the Roman Abramovich era.
Chelsea was formed in 1905 and since then the club has had quite a few great players wear the blue jersey – Gianfranco Zola, Peter Osgood, Roy Bentley, and Dennis Wise. But they were not the top team we have today. Chelsea often languished in sixth or seventh position and it wasn't until Roman Abramovich came in 2003 and bought a load of players and took over the club that they became greatly successful.
Chelsea has won 15 major trophies since then – five Premier League titles, four FA Cups, three League Cups, one UCL and two Europa League.
With the money that came in, Chelsea were able to sign a lot of good players and so now we rank the top 10 Best Chelsea players during the Roman Abramovich era.
So enjoy our list as we run through the Top 10 Best Chelsea players during the Roman Abramovich era.
10) Cesar Azpilicueta (Dave) – Greatest Chelsea players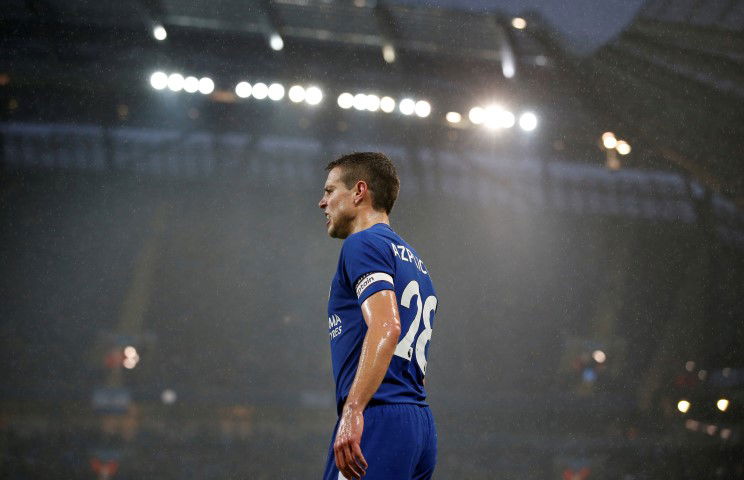 Cesar Azpilicueta was a steal for only £7 million. He is one of the most consistent Chelsea players during the Roman Abramovich era. Missing just one game over the past two seasons, he is indeed a phenomenon.  In fact, Jose Mourinho once said that if he had a team of eleven Azpilicuetas' that he would win everything.
The Spanish full back is the current Chelsea captain and has made 394 appearances for the club already!
9) N'Golo Kante
The Chelsea midfielder has already won a Premier League, an Europa League and one FA Cup with the club. He won the World Cup with France as well after joining for a season with Chelsea.
Kante has bene pushed to a new midfield place and has done well even over there. He is one of the best signings from Leicester City for $38 million.
Under Lampard, Kante has had to play in multiple midfield roles and has excelled in every position. He was only one of the two defensive players to win the PFA award in the last decade!
8) Branislav Ivanovic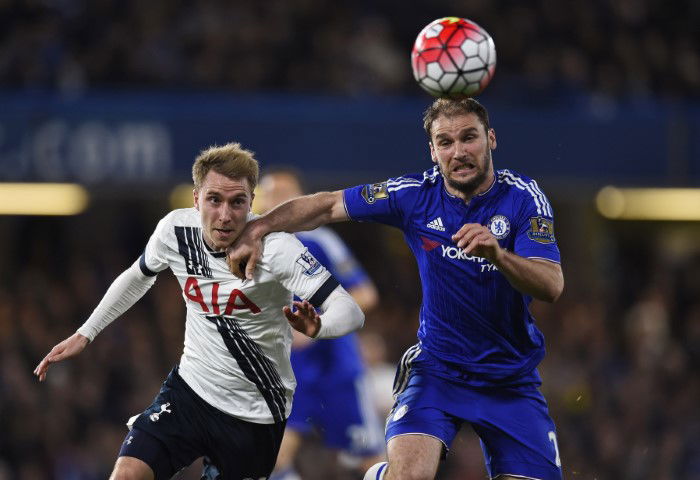 Branislav Ivanovic played a crucial part in the greatest period of the club's history; with 3 Premier Leagues, 3 FA Cup, 1 League cup, 1 Community Shield, 1 Champions League, and 1 Europa League trophy, he's won everything for the Blues.
The Serbian joined Chelsea for £9 million from Lokomotiv Moscow – a bargain. He is currently playing for West Brom but shall forever remain a Blues legend!
7) Eden Hazard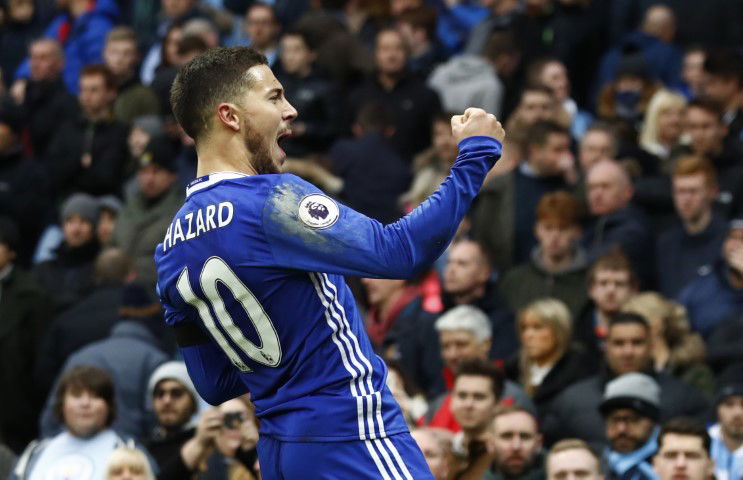 Hazard was one of the most beloved players at Chelsea. The Belgian is skillful, quick and dribbles with the ball seemingly glued to his feet- he also has an eye for a goal or an assist every time he is playing. He was the team's best player in the current squad (closely followed by Kante) until he left last season for Real Madrid.
At Madrid, he has not been able to replicate his magic. However, for Chelsea, he not only won us matches single handedly but was the primary reason for all the trophies we won during his tenure at the Bridge.
6) Ashley Cole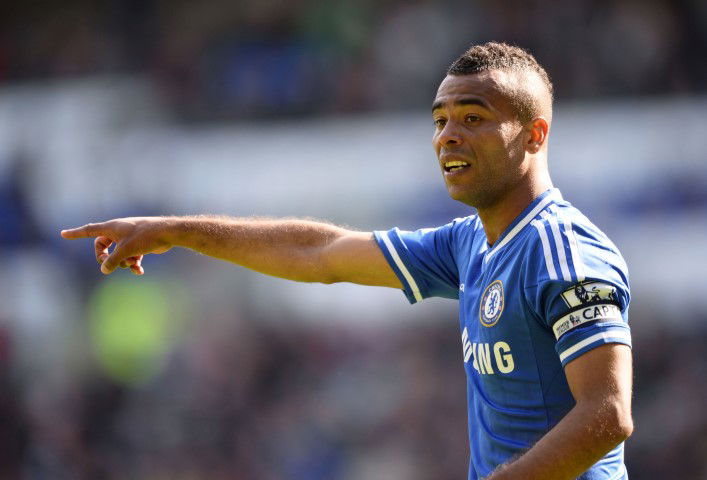 One of the world's greatest left-backs in his time, Cole is also one of the greatest Chelsea players during the Roman Abramovich era. The England international was a key part of Arsenal's invincibles side, before he made the move to Stamford Bridge. Some say that Chelsea have yet to replace Cole after several players failing in the left-back spot since.
5) Michael Essien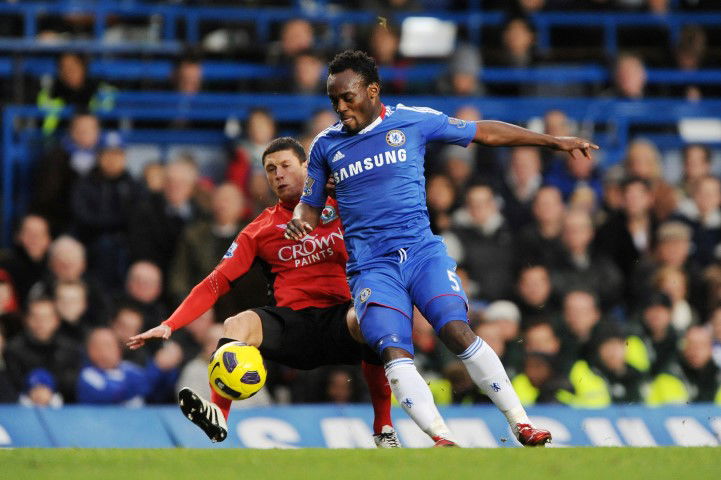 Michael Essien is one of the greatest ever central midfielders that's ever played for Chelsea. He was a beast. Plain and simple. Remember the goal against Arsenal when he shot from about 40 yards with the outside of his right foot? But not only could he score goals, tackle and pass, he was also versatile. He could play right-back (as he did so on a number of occasions), central midfield and centre-back. The Ghanaian's career went a bit wayward after sustaining serious knee injuries.
4) Didier Drogba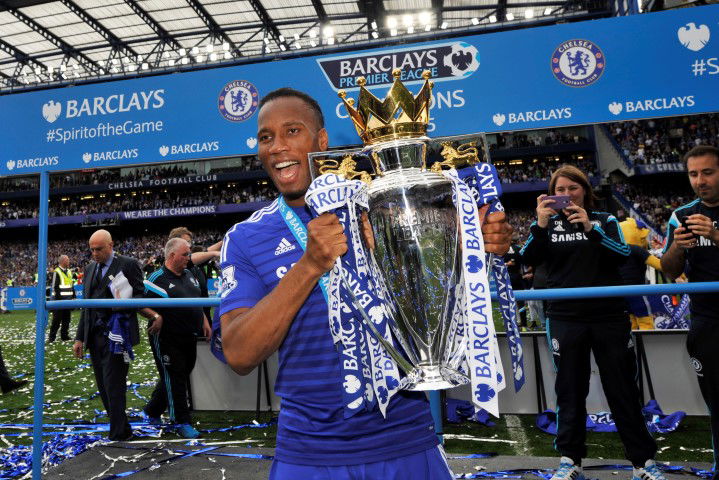 Didier Drogba is the best striker Chelsea has ever had. There I said it. I know there have been other great ones in the past- such as Peter Osgood, but for me Drogba is the king of Stamford Bridge.
During his first spell at the club, he won numerous trophies and was known as the man for the finals having scored 10 goals in 11 finals he played for the club. His last kick was the winning penalty at Munich against Bayern handing Chelsea their first UEFA Champions League trophy.
In his second tenure, he only came back for one season and won the Blues the Premier League trophy!
3) Petr Cech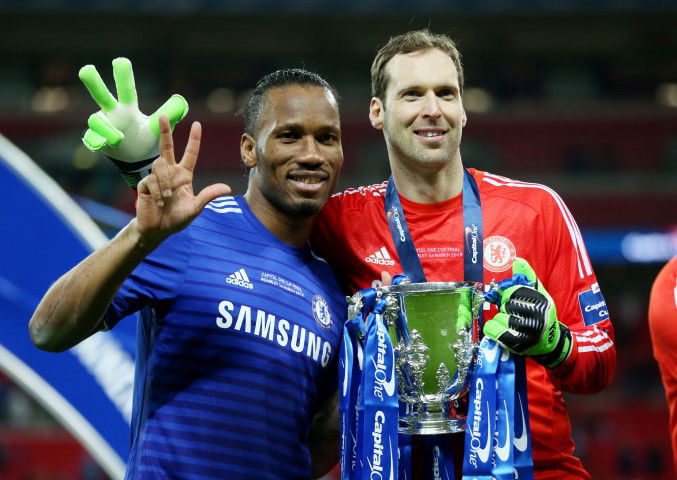 Petr Cech signed for Chelsea from Rennes for £7 million becoming the most expensive keeper in Chelsea's history.
The Czech Republic goalkeeper went on to become a legend for the club before making a switch to the Gunners.
Petr Cech went on to win 4 Premier League, 4 FA Cup, 3 League Cup, 2 Community Shield, 1 Champions League and 1 Europa League with Chelsea.
Cech is now back as the technical director and is once again rolled into the squad roster as a backup goalkeeper at the age of 38!
2) Frank Lampard is one of the greatest ever Chelsea players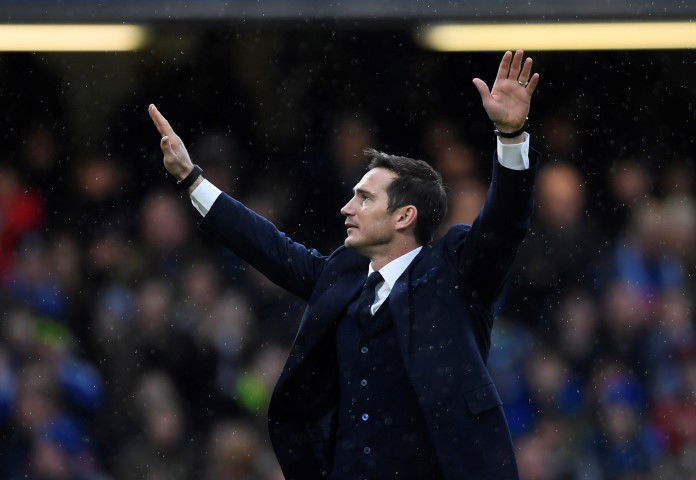 Frank Lampard proved his class and his quality over 13 years at Stamford Bridge. The Englishman had everything a modern midfielder should have. He could pass, shoot, tackle (well kind of), but most importantly, score. And boy did he score. Lampard is one of the few midfielders in the game to have ever scored double digits in almost every season he played for the Blues.
In fact, Lampard is the leading all time goalscorer for Chelsea after breaking Bobby Tambling's all-time club record of 202 goals in May 2013. Lampard is a central midfilder, let that sink in.
His career at Stamford Bridge was not short of trophies either; 3 Premier League, 4 FA Cup, 1 UCL, 1 Europa League, 2 Community Shield and 2 League Cups.
He also has a lot of individual awards including; FIFA Player of the year (Silver, 2005), Ballon d'Or (Silver, 2005), UEFA Midfielder of the year (2008), to name a few.
He is currently our manager and has led the club into a new era of football!
1) John Terry- Best of the greatest Chelsea players during the Roman Abramovich era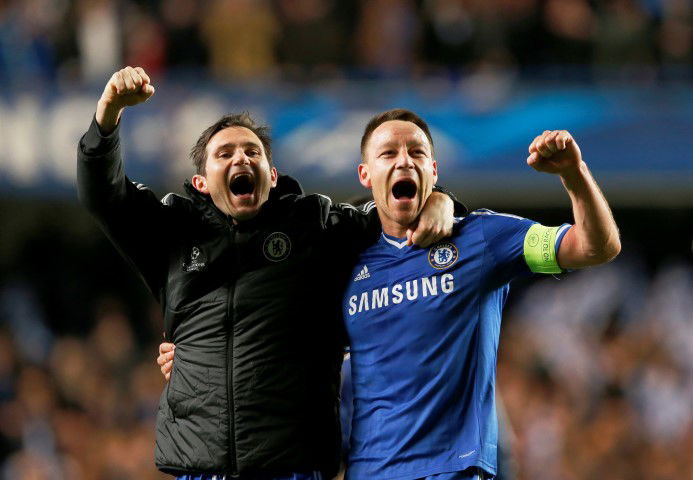 Okay so John Terry was at Chelsea before Roman Abramovich took over, but he became a legend during those Abramovich years. Captain. Leader. Legend. The guy played for Chelsea for close to 20 years! That is incredible. He was the captain of the team that won everything and made Chelsea into a worldwide force to be reckoned with.
Current Scenario:
In the current team, young players like Timo Werner, Kai Havertz, Mason Mount, Christian Pulisic, Callum Hudson-Odoi all have the potential to become Chelsea greats. While N'Golo Kante is very close to going down as one of the best players in the club when he decides to hang up his boots.
See other articles like this…
Chelsea players on Twitter rated
Chelsea top scorers by season in the last 100 years