Midfield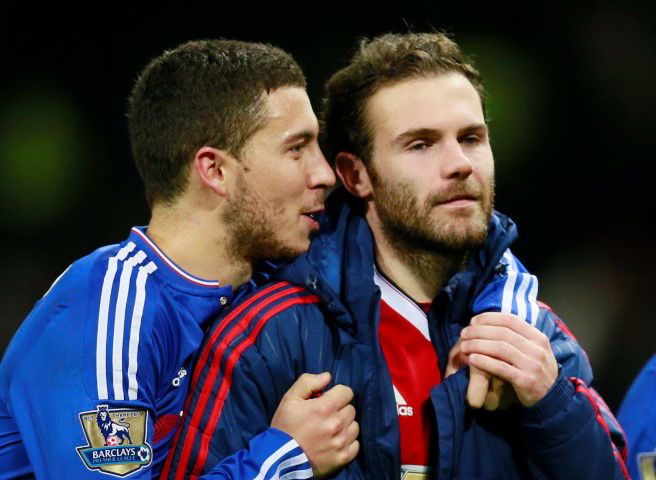 JUAN MATA : "From the first training session we were together our understanding was very good and we had a good relationship."
Juan Manuel Mata García was born on 28 April 1988 in Burgos, Spain.
Real Oviedo was the first club of Juan Mata where he learned to play football professionally. In 2003 Mata signed for Real Madrid and spent four years with their youth club. In 2007 he transferred to Valencia, where he played as a regular and made his first goal in 2008 during the Copa del Rey semifinal match against Barcelona.
Mata made 174 appearances and notched up 46 goals for Valencia. In the summer 2011 Arsenal made a good offer to Valencia in regard to Juan Mata but it was Chelsea that managed to sign the Spaniard in August 2011. Juan became the leader of the London club and was voted the best player of the team in 2012 and 2013. However, Mata fell out with the new manager Jose Mourinho and was looking for a new club in the season 2013/2014. Manchester United needed creativity in midfield and signed the Spaniard for 44 million euros in January 2014.
Since 2009 Juan Mata has played for the Spain national team and won the World Cup 2010 and European Cup 2012.