Jorginho is into his second campaign with Chelsea and his agent Joao Santos is expecting him to stick around in London for 'at least four more years'
The Italian midfielder's first season in west London failed to take off in style, but he has impressed the Stamford Bridge faithful at the start of the new season. Jorginho was signed by the Blues' former manager Maurizio Sarri last summer after a successful at Napoli.
However, his first season failed to take off. Since the appointment of Frank Lampard as the Blues manager, he has shown good progress at Stamford Bridge. He's slowly becoming more than just a one-dimensional short-passing metronome, what the fans claimed him to be.
It was suggested that Jorginho could end up with Sarri in Serie A, with the 27-year-old's career continuing to mirror that of a favoured manager, but no move was made. Joao Santos, Jorginho's agent, told Radio Kiss Kiss that he sees his player staying at Stamford Bridge for the foreseeable future.
'No, nothing of the sort happened,' said Santos of suggestions Jorginho would follow Sarri to Juventus.
'We have mid-to-long-term project with Chelsea, similar to when he joined Hellas Verona and then Napoli. There are five years left on his contract and let's say he'd like to stay for at least another four years.'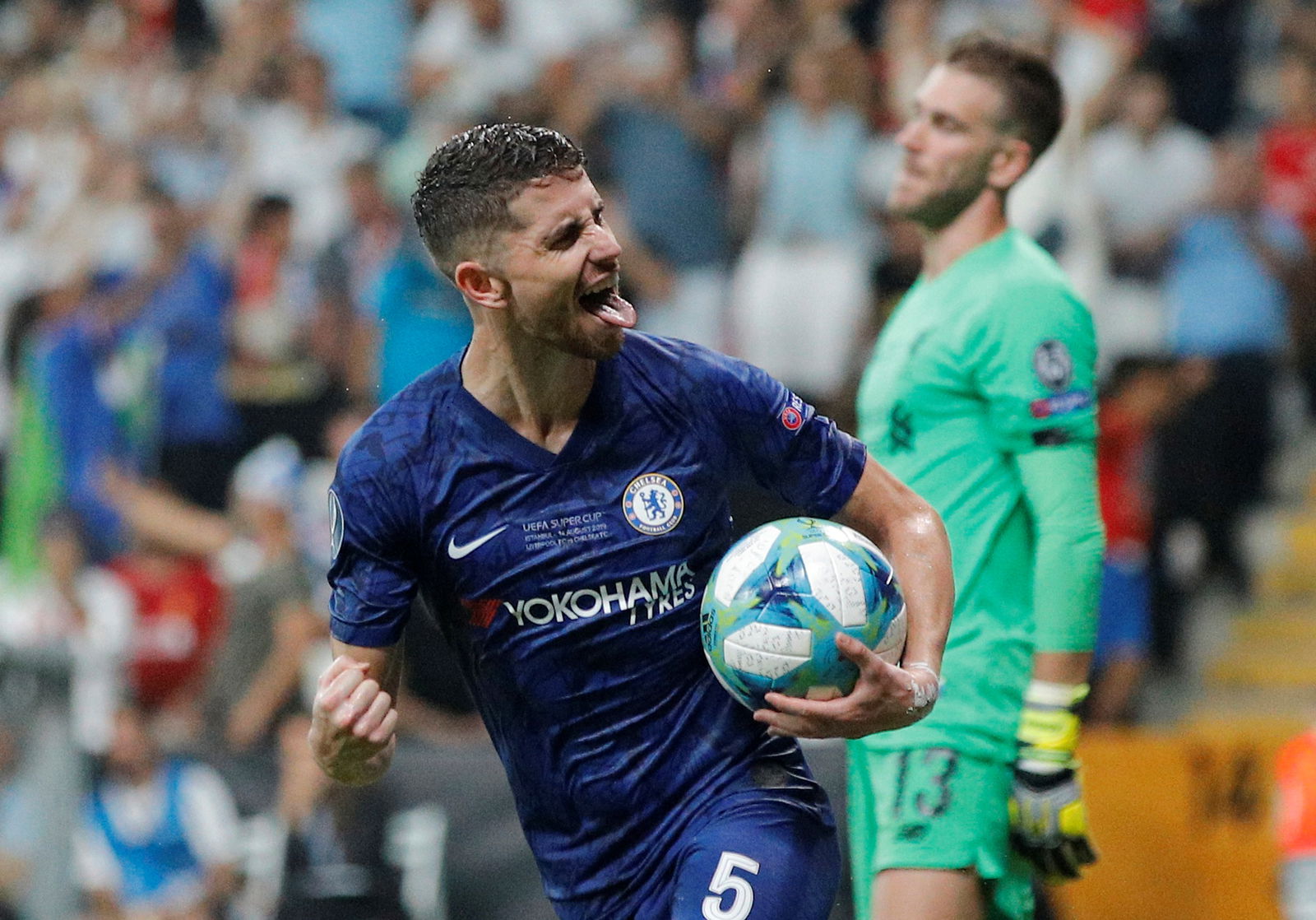 Even Jorginho claims to be enjoying life at Chelsea and believes a spell in the Premier League has already made him a better player. And as much as that's benefitted him at the club, he's also been quite happy to put that to use at the national level, earning the trust of Italy boss Roberto Mancini as well.
"I think I had a fantastic first season and it was fundamental for my growth process, Jorginho said.
"I am stronger in defence now, I go into challenges with more determination and control the game. The Premier League has forced me to develop different skills.
"Roberto Mancini is putting his faith in me for the Nazionale and I am trying to prove on the field that I deserve that.
"I think more than anything I just have the characteristics to suit his idea of football."