Chelsea players with mask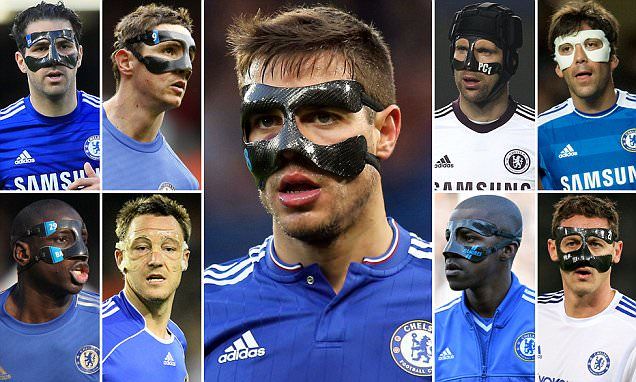 Chelsea players with mask
Which are the Chelsea players with masks? Chelsea players with mask? There have been various Chelsea players who have worn protective face masks.
Chelsea players with mask

Cech with face mask? Torres with face mask? Diego Costa with face mask?
Petr Cech with face mask and headgear

Petr Cech mask and headgear
The club's greatest-ever goalkeeper can take his place in our line-up after a collision against Blackburn Rovers in 2011 resulted in a face mask being added to the head guard he wore for the majority of his Blues career.
He has now made a shock comeback into the Chelsea squad as a 38 year old back up goalkeeeper. He is a non-contract squad player and the technical director of the club.
Petr Cech video accident and injury – This is why Petr Cech wears headgear!
John Terry with face mask

John Terry mask
John Terry was expected to be out for six weeks after undergoing surgery on a fractured cheekbone after a derby match against Fulham in September 2008. But just 72 hours after the operation, he donned a protective mask and skippered Chelsea to a 2-1 win over Valencia in the Champions League.

Paulo Ferreira with face mask
There have probably been better Christmases for Ferreira than the one of 2011, when he spent Christmas Eve being fitted for a mask after suffering a fractured cheekbone following a clash with Gareth Bale.
Gary Cahill with face mask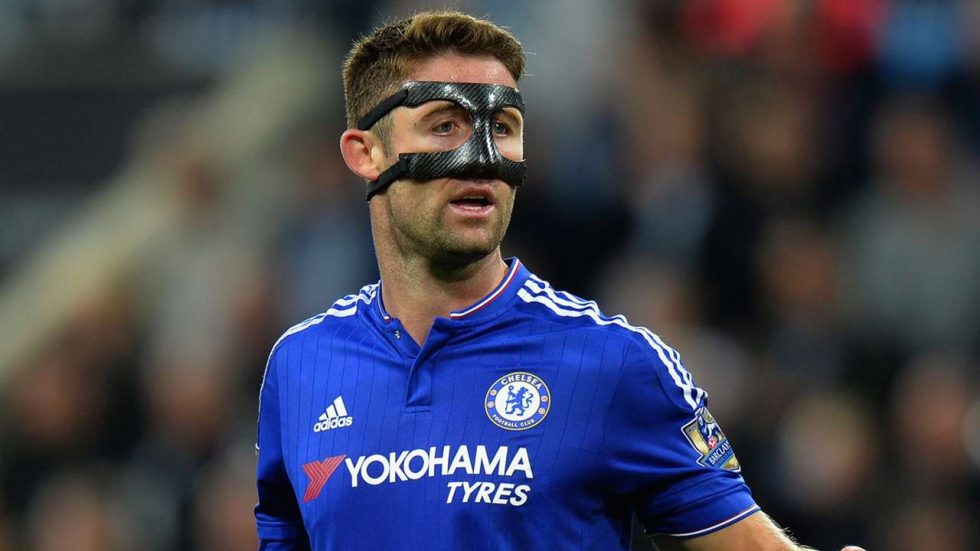 It wasn't so much a case of third time lucky for our centre-back in 2015, whose nose was busted open when he scored in a pre-season game v Barca. Further incidents in games against Arsenal and Man City at the start of the campaign saw his nose broken in two further places!
Cesar Azpilicueta with face mask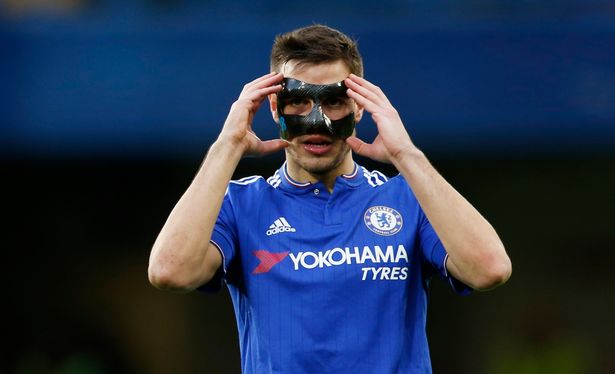 Clearly, Azpi learned a little too much from JT, as he put his head on the line just as Crystal Palace's Fraizer Campbell prepared to kick the ball. Instead, the connection was flush with Azpi's head, resulting in a double fracture to his cheekbone and a spell in a mask.
He is now the club captain with 394 appearances.
Ramires with face mask

Just in case you didn't recognise Ramires after Galatasaray's Burak Yilmaz broke his nose in 2014, the Brazilian midfielder put a handy reminder on his new facial attire!
Cesc Fabregas with face mask

Many of you may remember Charlie Adam's wonder goal against the Blues from inside his own half in 2015, but it's easily forgotten that he probably shouldn't have been on the pitch to score it after smashing Fabregas in the face with his forearm. He left Chelsea in January 2019.
Nemanja Matic with face mask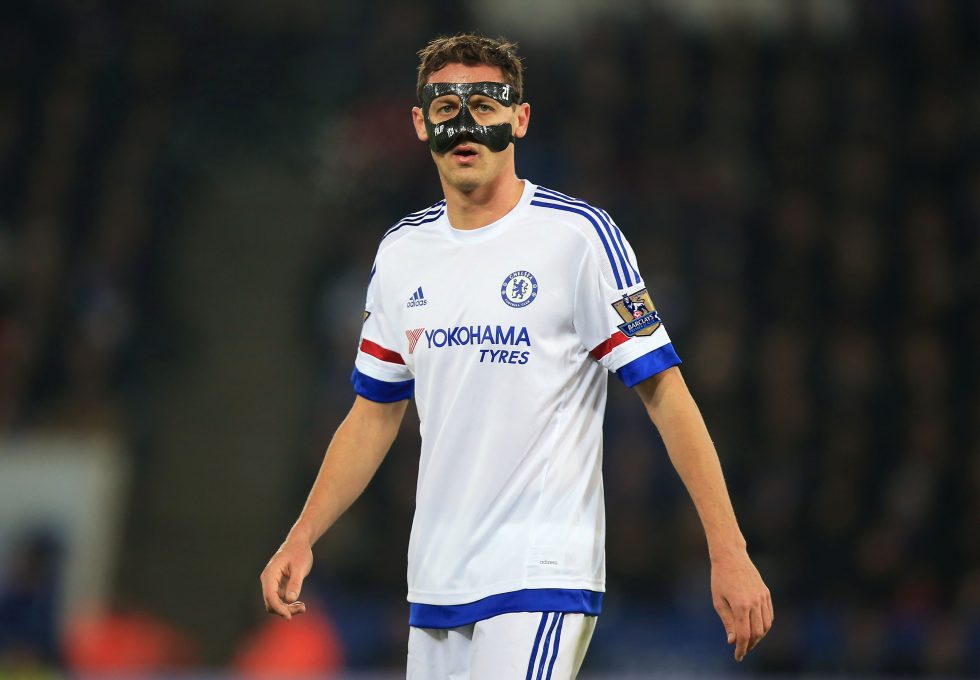 Members of our 2014/15 title-winning midfield didn't fare well when it came to keeping their facial features intact, as Matic completes the trio following a double fracture to the nose in 2015. Still, he put the mask to good use by putting his kids' names on it!
Fernando Torres with face mask

'Zorres' became the striker's new nickname from team-mate Juan Mata after he spent seven weeks in a mask due to a broken nose suffered against Steaua Bucharest in 2013. It proved to be something of a good luck charm for the Spaniard during our run to Europa League glory.
Diego Costa with face mask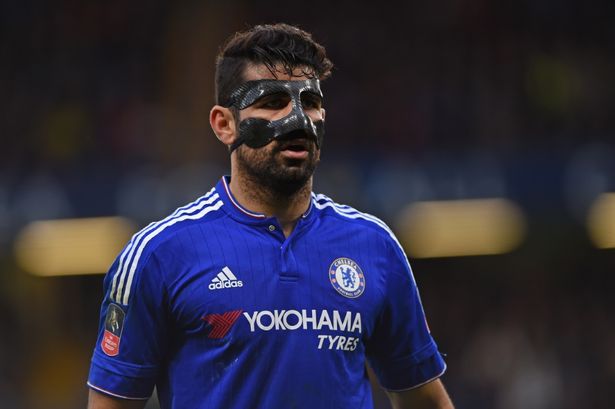 The Spain international was the fourth Blue to require a mask in the 2015/16 campaign, leading interim boss Guus Hiddink to say: 'We're a Zorro team!' This was a little different from the others on this list, however, as he suffered it following a training-ground collision with an Academy player: Fikayo Tomori!
Pedro with face mask

After the run of appalling luck with facial injuries between 2013 and '15, Pedro's pre-season injury against Arsenal three years ago was the last time one of our players featured in a mask prior to Christensen's recent incident.
He left the club for free this summer to join AS Roma.
Demba Ba with face mask

Demba Ba also had to wear a mask during the 2012-13 season after he also suffered a broken nose when he took a boot to the face in a match at his old club, Newcastle United in February 2013.
Demba Ba mask
SEE ALSO: