Chelsea Players Sold
Chelsea Players Sold? We have several players Chelsea could sign in 2021. We should also expect several players to be sold by Chelsea. So who are the Chelsea Players Sold so far?
Chelsea transfer targets list 2021 has quite a few names Chelsea will need. The latest transfer news includes that Ross Barkley is one of the Chelsea Players loaned to Aston Villa, but only on loan so far!
Just last summer, we saw Fikayo Tomri leave on loan to AC Milan. The Serie A outfit is probably going to activate a buy-back clause in his contract worth €28m.
So who are the Chelsea players sold so far this year or in their recent past like January 2021?
Chelsea Players Sold 2021
Chelsea have signed a lot of players this season. However, they have sold a lot as well.
Name & Pos.

Age

Sold To

Transfer Fee

Álvaro Morata
27
Atlético Madrid
€35.00m
Centre-Forward
LaLiga
Mario Pasalic
25
Atalanta BC
€14.50m
Central Midfield
Serie A
Nathan
24
Atlético-MG
€3.00m
Attacking Midfield
Campeonato Brasileiro Série A
Willian
32
Arsenal
free transfer
Right Winger
Premier League
Lucas Piazon
26
Braga
free transfer
Attacking Midfield
Liga NOS
Pedro
33
AS Roma
free transfer
Right Winger
Serie A
Previous seasons: Chelsea Players Sold
Besides losing Hazard, Cahill, Luiz last season, Chelsea have lost other players as well!
5. Alvaro Morata : Chelsea players sold

Alvaro Morato was happy to be loaned out to Atletico Madrid with offers from Sevilla and Barcelona not working out.
It's no secret that the Spanish striker had struggled last season. And Chelsea usually don't have much patience when it comes to strikers. The Blues finally sold Morata and getting their £60 million back. Read more at Chelsea have given green light to sending Alvaro Morata away for good. Atletico Madrid tried their best to get Morata for a low fee since Morata was never a striker who was their first choice.
However, Chelsea stayed strong and ended up getting what they wanted. He was finally sold in June 2019.
4. Danny Drinkwater : Chelsea players sold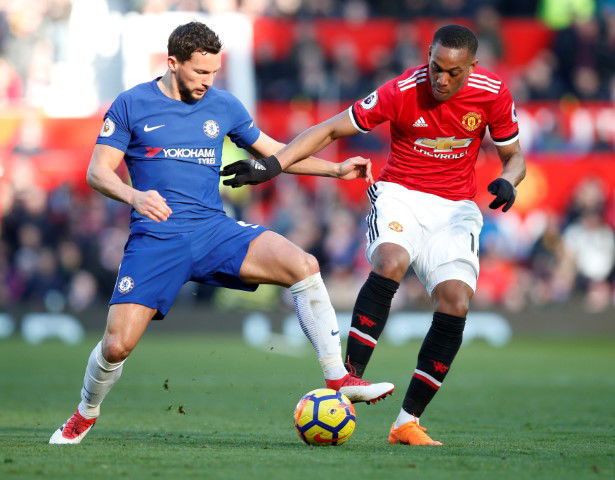 The English midfielder could be sold after a disappointing few seasons with Chelsea. The Englishman made a £35 million move to Chelsea prior to the 2017/18 season. But he had an injury in training which meant he didn't play for the first month. Following that, Conte tried to integrate him into the team by playing him with fellow former Leicester midfielder N'Golo Kante but it didn't really work. Since making a few appearances, Drinkwater disappeared again- through injury.
Chelsea could look to try get most of their money back for him though. Even though the Englishman has been frustrated with being left on the bench or not even included in the bench in some games since he came back from injury it is believed Chelsea would not be short of suitors for the player who has a league title with Leicester City.
Drinkwater started just five premier league games for Chelsea last season and is yet to make a significant contribution this time around. He has to go down as a flop signing.
He went out on loan to Burnley back in Summer 2019. However, that move never worked out for the Clarets as Drinkwater got caught up in some really bad news with bar fights and all. He ended up playing only a handful of games for them before being sent back from loan.
He now has been moved on to Aston Villa who are looking for midfielders. Drinkwater made his debut on loan at Aston Villa in their 6-1 defeat to Manchester City.
However, although he has been on loan for a few days, Aston Villa might be the club who will take him finally.
Also see: List of Chelsea FC players on loan
3. Gary Cahill : Chelsea players sold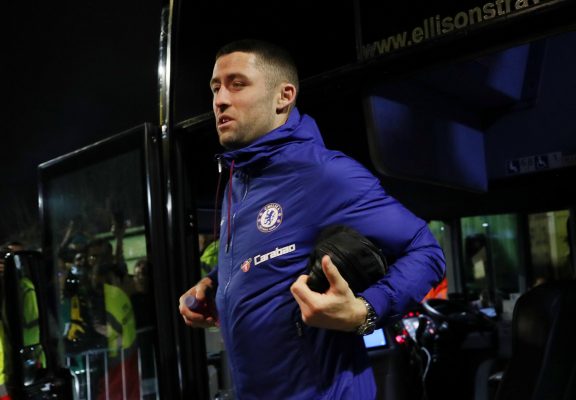 The Chelsea captain who has won everything with the club was on the sidelines more often than not. Former manager Sarri had made it clear that Cahill's mind was not completely in the game and he could be headed out to work deals with other clubs like Fulham.
Cahill has won seven trophies including a glittering Champions League trophy in his debut season. The star player is getting old and lacks the technical flair Sarri demands in his defenders.
Finally in the summer after Cahill realised he will not getting back to the team, he moved on to London club Crystal Palace. At Palace, he started regularly for the team under Roy Hodgson.
It is a good deal for both parties.
2. David Luiz : Chelsea players sold
The smart Brazilian defender was a constant regular under Maurizio Sarri. When Lampard came in and wanted his system of starting from the back, everyone thought David Luiz would be a regular. Especially with Gary Cahill out of the team and Rudiger injured, Luiz' position was all but guaranteed.
Lampard however, made the impossible call and sold Luiz. The Brazilian was a last minute sell in August to Arsenal. Chelsea made a decent profit on him and now seeing in hindsight that we have players like Tomori and Guehi and Zouma who have come up, we can tell it was a masterstroke from Frank Lampard.
1. Eden Hazard
The Belgian playmaker was the heart beat of the Chelsea team in the last 7-8 years. In fact ever since he joined, he was Chelsea's best player. He has been amazing for the club and it was a huge loss for the club selling him. However, Chelsea had to sell him to Real Madrid since his heart was set on the move.
It was losing the best player and the league and the Blues had a transfer ban making it even tougher to replace him at the club. Chelsea did manage to harbor some young talent and talks are going on now if Philippe Coutinho can replace him at the club if signed. What do you think?
Who will leave this summer?
Plenty of names could head out of the Stamford Bridge doors this summer. Tiemoue Bakayoko, Michy Batshuayi, Danny Drinkwater and Emerson Palmieri could all head out permanently.
See More: