If you watched yesterday's UEFA Super Cup final between Chelsea and Liverpool, you might have noticed that something was wrong with Jorginho's shirt.
He's a famous name in football, but on Wednesday night, Jorginho went by a slightly different name.
Chelsea's kitman misspelled the name of midfielder Jorginho. His number 5 kit featured "Jorghino" instead of "Jorginho."
The Italian midfielder was "victim" of the kit makers' mistake as in the case of Ibrahimovic with Los Angeles Galaxy. The Swedish striker's LA Galaxy jersey had him going by "Irbahimovic" for a home match against Toronto FC.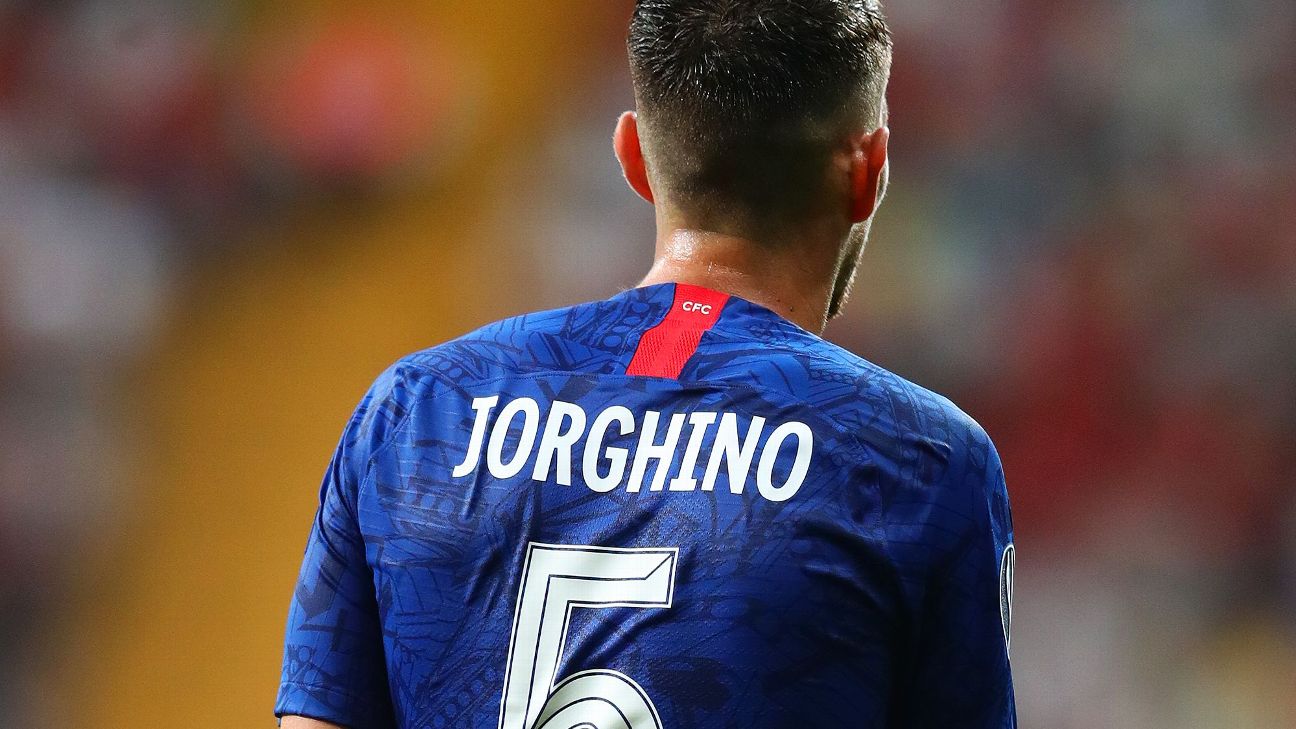 Logically, the mistake got people talking on social media. Fans were quick to notice the typo. They went to Twitter to call out their club for spelling the Italian midfielder's name wrong.
Pictures online show that his name has been spelled as 'Jorghino' instead of Jorginho — and the embarrassing error has sent social media into overdrive.
Haven't they spelt Jorginho's name on his shirt wrong lol the disrespect

— James (@_jwynny) August 14, 2019
Shirts are hung up names showing in the dressing room. So they are the first thing you see when going to your kit and belongings. You also know how you spell your own name. So please someone tell me how on earth Jorginho is wearing a shirt with the wrong name on it. ????

— OneHotspurs (@Onehotspurs) August 14, 2019
Think the Chelsea kit man needs to check Jorginho's name properly. pic.twitter.com/5zWzREY6RC

— Barry Jones (@FPLDraig) August 14, 2019
They misspelled Jorginho's name on his own shirt?

— Sam Tighe (@stighefootball) August 14, 2019
Jorginho, who laughed off the spelling error on the back of his shirt, made it a personal goal back in the spring to convince Chelsea fans of his own qualities. Having put in his best performances in a Chelsea shirt in the Europa League final last season as well as the Super Cup last night, he's indeed showing that those intentions weren't just talk.
SEE ALSO: