Chelsea lost 4-0 to United on the opening day and were held by newly-promoted Sheffield United in the last match. Willian insisted that despite suffering a difficult start to the season, Chelsea possess the squad to challenge for "titles" this season. 
Willian is confident that Chelsea still have an opportunity to fight for titles despite a slow start to the campaign. Lampard's men are in 11th place, having won just one of their 4 PL games this season so far.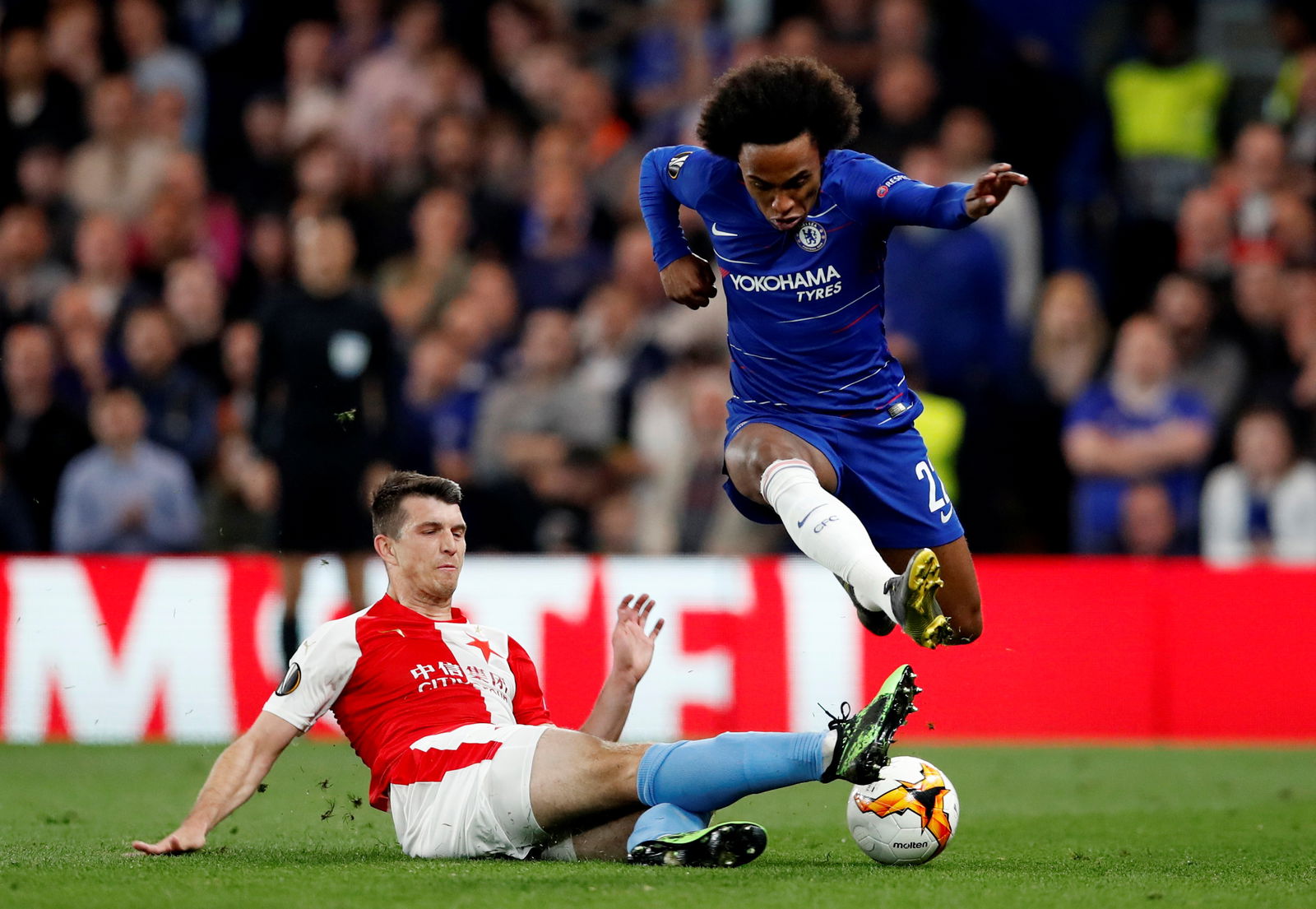 "I think Chelsea can win some titles this season," Willian said. "I know it will be hard this season to win titles, as usual, it is always hard.
"It is difficult when you lose players like David Luiz, Eden Hazard, but we have some quality young players here who can improve a lot and in the future become one of the best players in the league. I think we have a great team.
"But Chelsea is a big club and this shirt is heavy. When Chelsea go into a competition we go to win.
"It does not matter the players, it does not matter the coach, every year we want to win something, and I think this year we can do it again."
Willian also praised the work Lampard has put in so far, believing the club need time to adapt to his methods.
"It has been good to work with him," Willian added. "He is a great man. The quality of training has been good.
"Of course we have to give some time to adapt, it is a new profile, a new philosophy, but I think we will adapt."
Chelsea are seven points adrift of the top spot and will visit 17th-placed Wolves for Saturday's league fixture at the Molineux Stadium.