Football is one of those sports where things can change fast. You can never predict exactly what's going to happen at any given time. One year a team can be at the top, and the next they can be relegated from the Premier League.
Whilst there's some incredible teams out there that have proven to be close to the top, time and time again, it's always great to cheer for the underdogs who seemingly come out from out of the blue.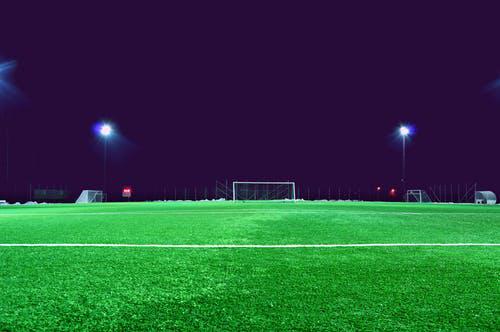 One of those underdogs, when it comes to football, has to be Chelsea FC. At the time this article was written, The Blues have not secured as many points as fans expected, currently sitting 8th in the Premier League table. Football betting odds currently have Chelsea's chances of winning the Premier League at 151/1, which reflects The Blues position and average form. It must be said that Chelsea have a knack for exceeding people's expectations and actually thriving from a position as the underdog. Throughout its 115-year history, they've found themselves in some difficult situations. But in many, they've still managed to succeed, even with the odds stacked against them. They've made some incredible comebacks over the years that have left fans stunned, and their opponents wondering where it all went wrong.
Here are Chelsea FC's top seven greatest comebacks of all time.
Chelsea 4-0 Bruges
It was the 1971 Cup Winners' Cup game. Chelsea FC appeared to be pretty battered in the first leg, at 2-0. But with two goals following during extra time until Peter Osgood sent the tie over, and Chelsea had sealed the deal. It's definitely one of the greatest comebacks ever and as a result, they would go on to beat Real Madrid in the final.
Chelsea 3-1 Vincenza
Back in 1998 at the UEFA Cup Winners Semi-final, and Chelsea had to score three goals if they were going to make it to their first European final in over the course of 27 years. It started with the ball rolling from Gustavo Poyet with GianFranco Zola heading in a second. Mark Hughes came from the Bench to get the incredible third and it was a huge win for them, with the crowd going wild.
Following this game, the Blue went on to defeat Stuttgart 1-0 in Stockholm. This meant winning their second Cup Winners' Cup.
Chelsea 2-0 Club Brugge
Let's go back to 1995 for the Winners' Cup. During the first leg they went down 1-0. With an electric atmosphere at Stamford Bridge, Mark Stein helped the team level the game. It was Paul Furlong who delivered the second goal to finish Club Brugge off. Another fantastic comeback from the team. Definitely one to go down in the history books.
Chelsea 2-0 PSG
This time around, it was at the 2014 UCL Quarter Final. Many fans think of this game as one of Chelsea's greatest comebacks of all time. 3-1 down from the first leg at Parc des Princes, the team needed to win by two goals to get through to the semi-final. Things looked bad when Eden Hazard was injured and sent limping off during the game's first half.
The substation and philosophy behind the game, led by Jose Mourinho, turned the score. Andre Schurrle made some great moves scoring in the first half before Chelsea hit up PSG's goal. It was an incredible game for all who were there, and one that will definitely be remembered by all Chelsea fans and players alike.
Chelsea 1-1 Bayern Munich
One of the best comebacks of all time for the west London club. Chelsea had come from behind — and managed to make their way up to win the Champions League. They also beat one of Europe's most successful clubs on their own turf. Didier Droga scored from the corner after an astonishing 83 minutes of the game, sending it into extra time and eventual penalties. It's one of the most astonishing games in Chelsea's history and certainly a comeback to remember.
Barcelona 2-2 Chelsea (3-2 AGG)
It was the 2012 Champions League semi-final and Chelsea were playing against FC Barcelona. They'd won the first leg 1-0, Chelsea were planning to defend the whole game at Camp Nou but faced a huge task — the Barcelona team with the likes of Messi, Iniesta, Busquets and Xavi. They were also working with Roberto Di Matteo as their interim manager after their former manager had been sacked. Di Matteo had no experience with the Champions League.
The first score for Barcelona at was by Sergio Busquets and happened at the 35th minute. It got even worse for Chelsea just two minutes later, when John Terry was shown a red card.
At the 44th minute, Iniesta fired a low ball and made the score Barcelona 2-0. Then, things began to change for the better. Lampard gave a through ball followed by Ramirez, who chipped the ball in making it 2-2 on aggregate. A score by Fernando Torres having dribbled past Victor Valdes changed the game entirely. It stunned Barcelona and the fans, and it was definitely one of their most insane football comebacks ever.
See More:
Chelsea FC players weekly wages