Chelsea FC Players On Twitter
Do you want a list of all the Chelsea players you can follow on Twitter? Follow Chelsea FC Players on Twitter? Which Chelsea players are on Twitter?
It's a great way of getting know Chelsea players on a more personal level as they let followers into their private lives a bit more.
Chelsea stars also often interact with each other on it which provides a great deal of banter and humour.
Chelsea FC Players Twitter accounts
Blues star Michy Batshuayi is well known for his antics on Twitter and is probably one of the best twitter accounts you can follow. He is at Crystal Palace now, but he still often tweets about Chelsea. So it's worth keeping an eye on him and also other Chelsea FC Players on Twitter.
Follow Chelsea FC Players on Twitter
So here you can find all the current and former Chelsea FC players on Twitter.
Michy Batshuayi Twitter account
Follow Michy Batshuayi on Twitter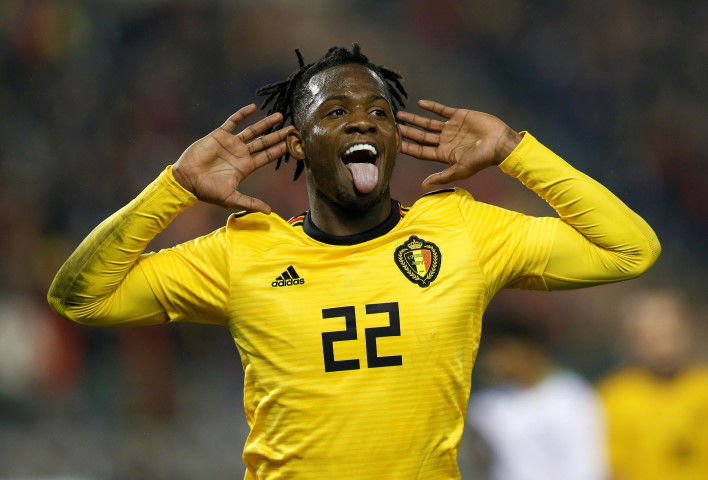 Quality Twitter merchant always providing banter but also a great striker too. He is proving doubters wrong at Borussia Dortmund on loan.
Callum Hudson-Odoi Twitter account
Chelsea youth academy player. The 18-year-old has been the subject of much speculation but as of now remains at Chelsea.
Follow Callum Hudson-Odoi on Twitter
Ethan Ampadu Twitter account
Another 18-year-old whom Chelsea bought from Exeter City in 2017 for £500k. Looks a quality buy.
Follow Ethan Ampadu on Twitter
Ross Barkley Twitter account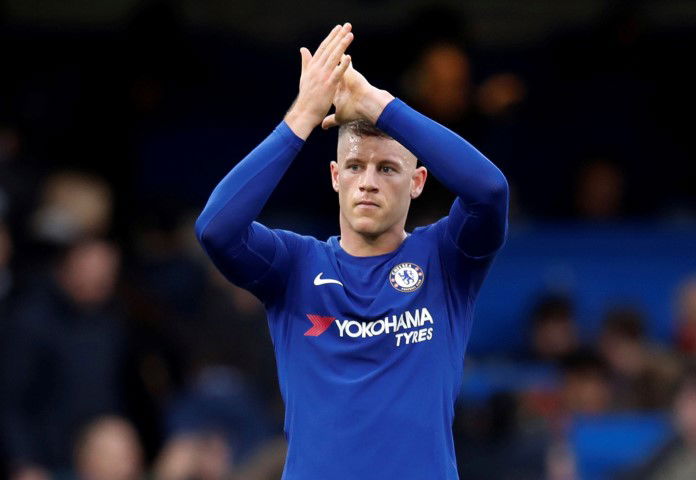 Chelsea bought Ross Barkley for £15m in the January transfer window in 2018. Hasn't proven himself yet due to injuries but is doing well so far this season in what could be a big breakthrough for him.
Follow Ross Barkley on Twitter
Willian Twitter account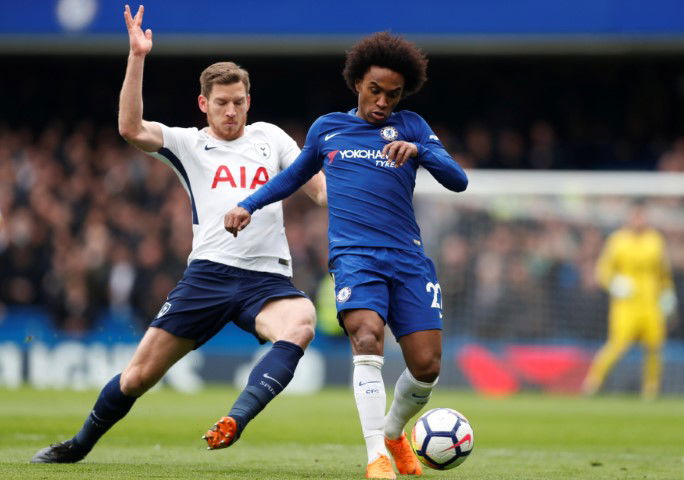 One of Chelsea's best players in 2018. Willian is also a Brazil international and is now considered one of the senior players in the Blues camp.
More Chelsea players on Twitter
Follow Olivier Giroud on Twitter
French striker was signed in January 2018 from Arsenal. He is the established backup striker in the squad.
2018 January signing, Emerson is the backup option behind Alonso.
Follow Marcos Alonso on Twitter
Marcos Alonso- Chelsea's star left-back. He proved to be a great buy after helping Chelsea win the Premier League in 2017 but now feels like a lost star. One of the Spanish lads, he often tweets Pedro and Cesc Fabregas.
More Famous Chelsea players on Twitter
One of the Brazilians and overall geezer. Luiz has struggled this season due to injury. Often the class clown in Chelsea training videos and on Twitter. His smile and demeanor is infectious.
Follow Kepa Arrizabalaga on Twitter
Chelsea new boy Kepa is adjusting really well to life at West London and Chelsea's club record signing has done well so far.
Follow Antonio Rudiger on Twitter
New Chelsea signing in 2017. Rudiger is also a Germany international. Quality centre-back with a great passing range.
Pedro-One of the Chelsea Spanish lads.
Chelsea captain Gary Cahill. Gaz is often scapegoated by fans for poor defense but he's still our captain.
Follow Cesar Azpilicueta on Twitter
One of the Spanish lads. Azpilicueta is probably Chelsea's most consistent player- closely followed by Kante, he is our captain when Gaz doesn't play.
Follow N'Golo Kante on Twitter
N'Golo Kante surprisingly doesn't have many followers on Twitter considering he's our best player by far. Around 380k followers.
Belgian star and on his day, one of the best players in the Premier League. Hazard doesn't often tweet about his personal life though and I suspect it's run by a PR/ PA.
Former Chelsea players Twitter
Follow Cesc Fabregas on Twitter
Again one of the Spanish lads.. .seriously is half our team Spanish? But Fabregas is worth a follow as he often tweets about the team and also his personal life. His wife is pretty good looking too.
Follow Samuel Eto'o on Twitter
Former Chelsea striker and a legend in the game.
Remarkably Ashley Cole still plays at the age of 37-years-old for LA Galaxy. Now that Ibrahimovic is there, Cole may be worth a follow as I suspect some banter to come.
Follow Fernando Torres on Twitter
Spanish legend and Chelsea legend who helped us beat Barcelona in the Champions League Semi Final with that unforgettable goal.
Demba Ba single-handedly ended Liverpool's chances of winning the Premier League a few years ago after scoring a goal when Steven Gerrard slipped. Worth a follow just for that!
Follow Andre Schurrle on Twitter
I never understood why we sold this guy. Great german winger who had speed and crossing ability. Could bang in the odd goal too. Now at Borussia Dortmund where Michy Batshuayi is. Worth a follow. He is very funny and top-notch on Twitter.
For more, see also…
Chelsea top goal scorers of all time