5 things you did not know about the current Chelsea squad!
5 things you did not know about the current Chelsea squad? With a new season on hold, the Chelsea squad remains as brilliant as ever. But have you ever wondered if there might be more to the Chelsea squad than you know? Here are a few amazing facts about the Chelsea squad you did not know!
1.  Kepa Arrizabalaga is a brilliant outfield player and has scored!
The Chelsea squad goalkeeper broke the world record fee for is still very young but his confidence is next to the best. He simply loves the ball on his feet and does not panic in the most intense situations. His distribution is brilliant and there have been many suggestions that Kepa can play as an outfield player.
In fact so much so that, that recently retired Chelsea squad goalkeeper Robert Green, backed that claim.
"The expectation of playing out from the back and how to do it," the former England international said.
"He (Kepa) puts the ball down, right foot, left foot, and will ping a perfect pass into the path of the full back whose making a run down the wing.
"You go wow, he could play in centre midfield.
"You go back to when someone like Barthez, with United years ago, well he actually plays out in training, Kepa could do that and hold his own no problem."
Well it would seem Green has a point since we recently found out that Kepa did indeed play once as an outfield player due to an injury crisis and guess what? He scored two goals in that match! Why not play him more without a weak frontline?
2. Olivier Giroud Has Been Naked For Charity
Well, that would have fetched the charity a lot of money for sure! Giroud went naked for a photoshoot in 2015 for Dieux du Stade – which is a French calendar that racks up funds for charity. The calendar uses photos of naked athletes to generate funds – and if people like Giroud are in it, well – nothing more to be said!
3. Jorginho was financially exploited by his agent and almost quit football.
This is a rather sad story but has a happy ending for all you guys. Initially, when Jorginho moved to Italy from Brazil as a teenage kid, his agent was a dishonest man who took financial advantage of the innocent kid.
"Because Verona weren't in Serie A at that time, they didn't have a youth team so I played in a local youth team called Berretti," Jorginho explained.
"They played in Serie C1/C2. I did that for two years.
"Whilst I was playing for Berretti, I met a fellow Brazilian called Rafael who was a goalkeeper.
"I got friendly with him. He was asking me about what I was doing, how long I had been there for, and I told him I was living on 20 Euros a week.
"He said 'hang on a minute, there's something not quite right about that'.
"He made some enquiries and it turned out my agent had been taking money and I knew nothing about it whatsoever."
"At that point I wanted to give up," he continued. "I was completely devastated. I was fed up.
"I phoned home in tears and told my mum I wanted to come home and I didn't want to play football any more.
"She said: 'Don't even think about it! You're so close, you've been there for a few years, I won't let you back in the house! You need to stay there and hang tough.'
"So I stayed. I continued to train with the first team."
And hard work and belief has paid off for the Jorginho family now!
4. World's most humble man: N'Golo Kante
Where to begin? For the world's best defensive midfielder, N'Golo Kante surely does not show off. In fact, every body on the planet should learn to love and be as humble as out N'Golo. He offers much more learn about life than he does on the pitch about how to stop players and that is saying something.
From willingly paying more taxes than required, to driving his old first Mini Cooper car to never saying a single world of praise or pride about himself, Kante is possibly one of the best human beings football world has ever witnessed.
"I've never been someone who loves a car and when I was young I didn't have the ambition of a car or something like that. But my Mini, for the beginning, was good to learn to drive on the left. I got it in Leicester and I still have it now. But it's good."
That is the man!
5. Pulisic has played for an English club before being in the Chelsea squad!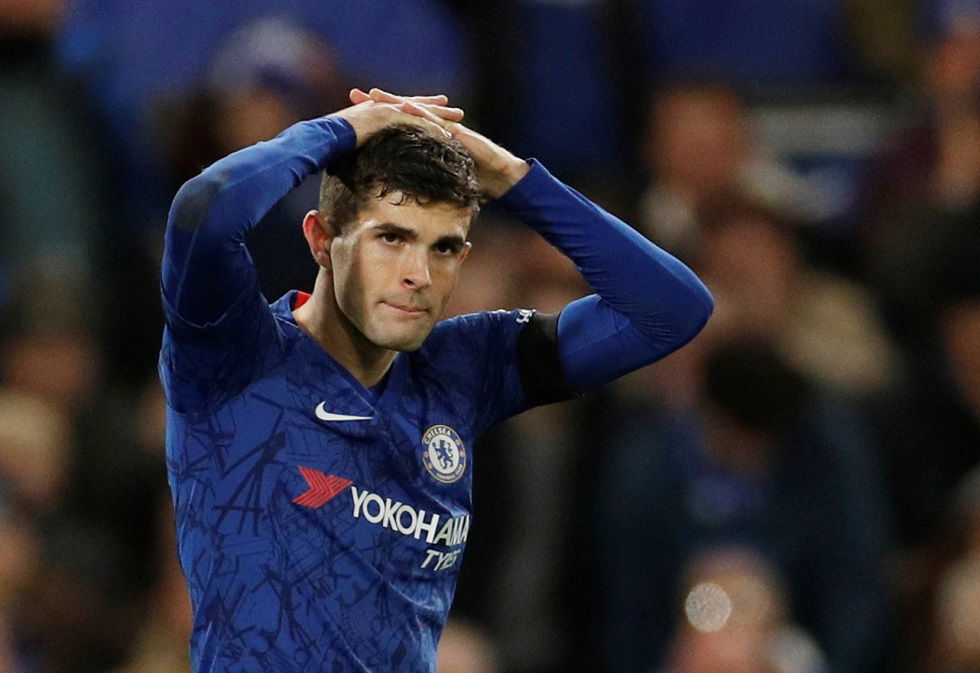 When Chelsea signed Pulisic, many thought that the young American was taking his first steps in English football. However, the flashy winger had already played in this country at the young age of 7 for one year for Brackley Town. It was this little spell of play that inspired the attacker to take up the game professionally.
England seemed to have a major impact on the youngster, who once stated: "England, the Premier League, is a league where lots of kids dream of playing so there is no reason why maybe one day I won't play here".
Do you any other surprising facts about the current Chelsea squad? Let us know!
SEE MORE:
Chelsea FC Squad, Team, All Players 2020
Top 10 Chelsea FC Players with Most Appearances for the club all-time!
Top 5 Most famous Chelsea players: most popular Chelsea players ever!
Chelsea FC Players Wages 2019 (Salaries Per Week List)